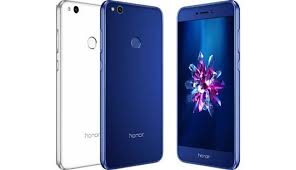 Check Your Honor Phones! You Could Have the New Face Unlock Feature
Check Your Honor Phones! You Could Have the New Face Unlock Feature
Honor 9 Lite & Honor 7X roll out Face Unlock feature with the new update
Honor, the leading smartphone e-brand under the Huawei Group, is rolling out the new and advanced Face Unlock feature in their recently launched phones: Honor 9 Lite and Honor 7X.
Recently the company started teasing the new feature to its users in Pakistan and has finally announced its availability through Facebook.
URL: https://www.facebook.com/honorpakistan/videos/569975266715555/
Honor is and always will be at the forefront of technological innovation, and this Face Unlock feature is no exception. The feature only requires a software update as the Honor team has already considered and built in the hardware requirements for the new feature.
The exclusive feature adds more value to the accessible phones, giving them that flagship-like quality. As the name suggests, the Face Unlock feature allows you to unlock both Honor phones using your own face. Simple and easy to use, you only need to enrol your face by accessing the Face Unlock feature in the Settings menu and then simply look at the front camera of the device. This helps the provided facial recognition technology recognise your face and enable an easy unlocking function over the existing fingerprint, pattern, or PIN unlock.
Chris Sun Baigong Vice President of Honor in the Middle East and Africa made a statement, "As a young, innovative and trendsetting brand, Honor has always strived to bring flagship experience to their customers. Powered by the latest update, the Face Unlock Function will be available on the Honor 9 Lite and Honor 7X. This feature has been developed based on cutting-edge facial recognition AI algorithms, the Face Unlock Function can be used to unlock the smartphone instantly by scanning a recognized user's face. With this function, users can enjoy an enhanced AI-powered user experience on the well-loved Honor devices."
On the security front, the Face Unlock feature is based on biometric identification technology, which can effectively prevent a user's device from being unlocked by using duplicated photos, videos, printed photos, or in circumstances where users' eyes are closed through facial recognition.
What the feature also does is that it recognizes your face when you look at your phone's lock screen and expands notifications so you can read them. If someone else does this on your mobile phone, the notifications stay hidden. This feature also applies when you are looking but not interacting with the mobile phone; the screen won't turn off if you are looking at it.