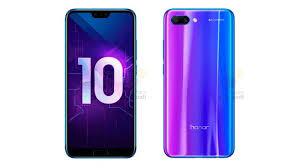 Honor calls out content creators for its Great Journey
Honor calls out content creators for its Great Journey
Great news for all you content creators out there, we are ecstatic to announce a new campaign being launched by Honor. Honor is collaborating with Vlogging fan favorite Irfan Junejo. The campaign has kicked off with Honor and Irfan Junejo calling out all content creators to join him on his great adventure
The campaign is a brainchild of String Media and it revolves around co-creating a digital video commercial for Honor's latest flagship device the Honor 10. This is a great opportunity that Honor is giving to the youth to co-create something extraordinary. The launch video gave us goosebumps and we are excited to see what they come up with next. For those of you who have not seen it yet, check it out below.
In three simple steps you can participate in the great adventure.
First you need to make a short video (less than 60 sec) and publish it on your social platforms with the following hashtags: #HonorXJunejo #HonorPakistan #Honor10
Secondly the video should highlight why you think you would be the best fit for this journey, what your special talent is and if we choose you how can we accomplish something truly extraordinary
Finally, you must tag @honorpakistan & @irfanjunejo while uploading your videos and do not forget the last day for submission is 3rd July, 2018.
We are very keen to see what Honor, Irfan and those content creators who are selected come up with. We have very high hopes from the campaign and cannot wait to see the end result!