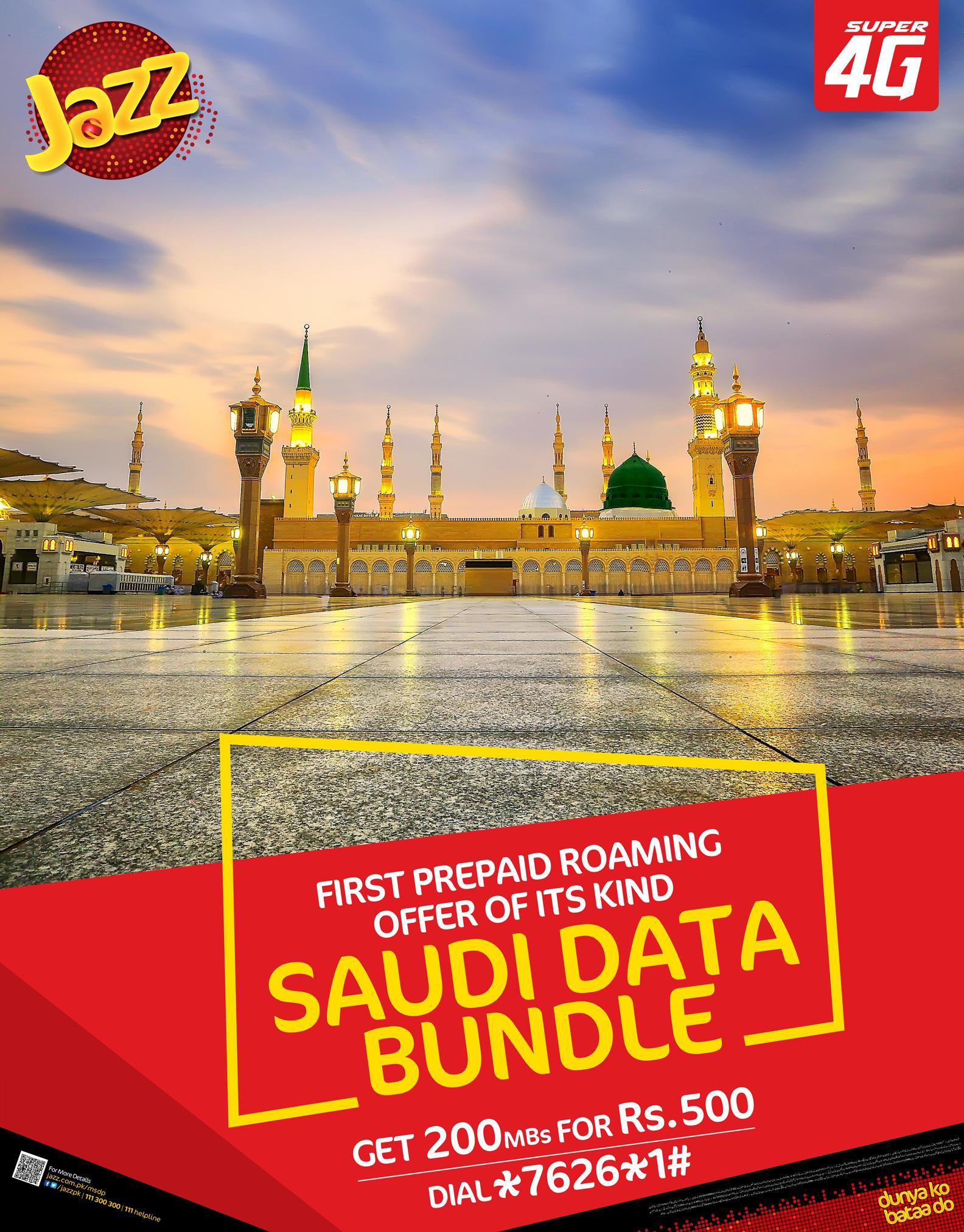 In Spirit of Ramadan, Jazz Introduces Saudi Bundle
In Spirit of Ramadan, Jazz Introduces Saudi Bundle
Islamabad – 07 June, 2018: To share the blessings of the holy month with its subscribers, Jazz has introduced a Saudi Bundle for the first time in Pakistan. Now, those making the journey to perform Umrah and Hajj can use this new bundle offer to connect with their loved ones back home through 200 MBs of data.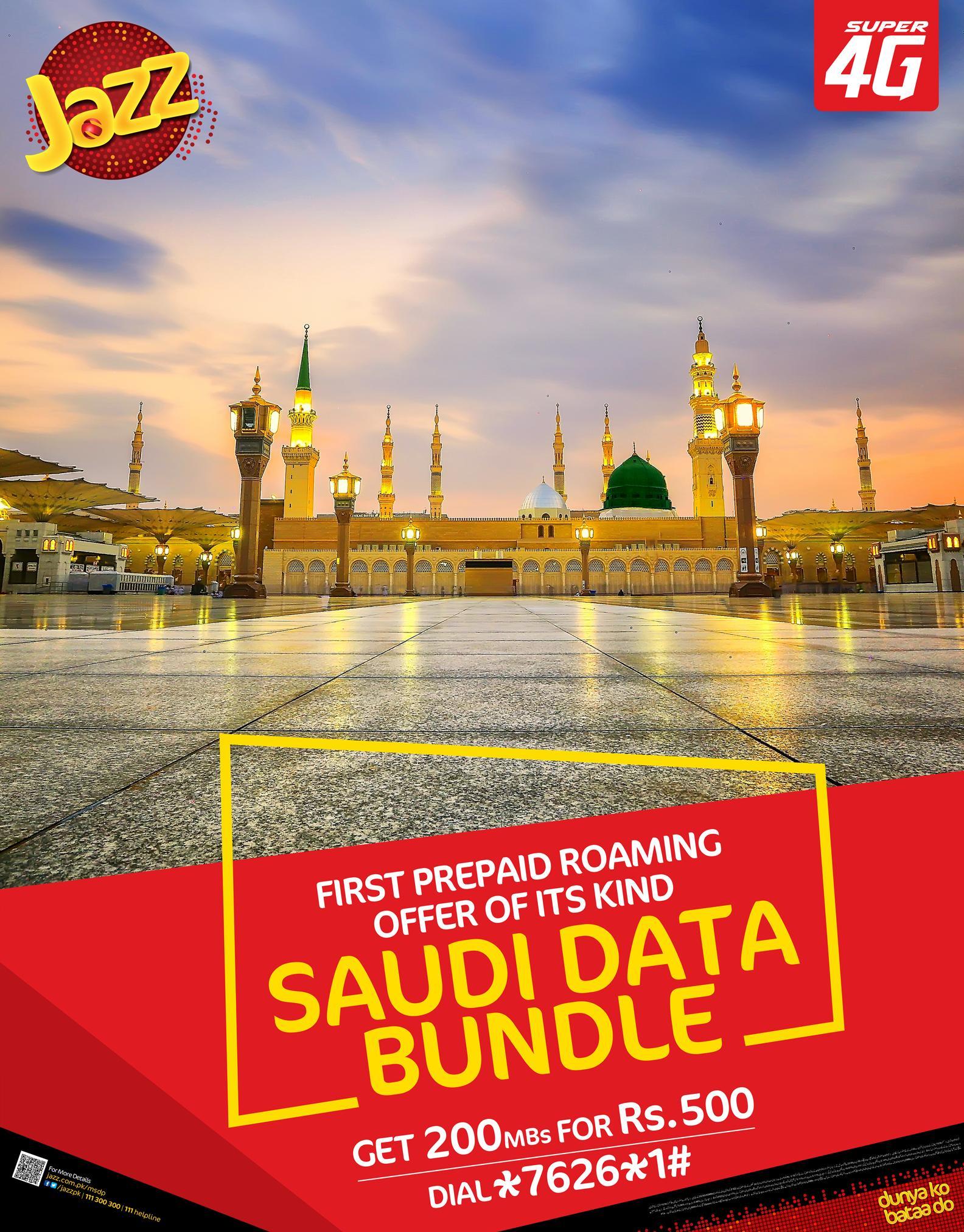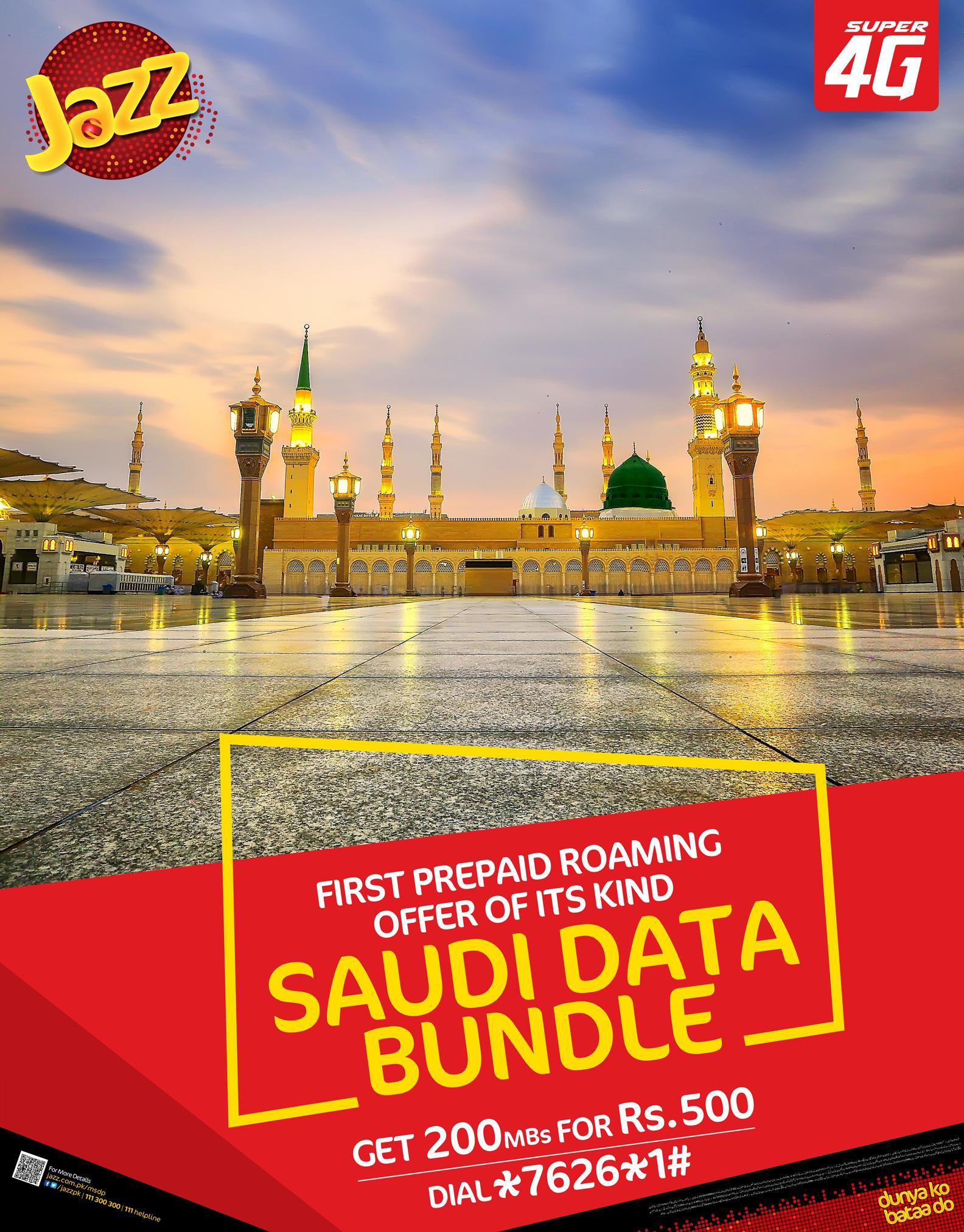 The Saudi Bundle offer will provide subscribers approximately 666 minutes of WhatsApp audio calls or 66 minutes of WhatsApp video calls or mixed of whatsapp and browsing, so they can share their experience with friends and family back home. Your WhatsApp will work in Saudi Arabia on our Bundle!
To activate this offer, subscribers need to dial *7626*1# (with 500 balance in the account) from Pakistan or Saudi Arabia, or simply call 111. In case your roaming is not active in Saudi, get it activated with the help of someone back in Pakistan by calling 111 and then dial *7626*1#. Once subscribed, the bundle will be valid for 14 days. This offer is available for Jazz Prepaid customers throughout 2018.