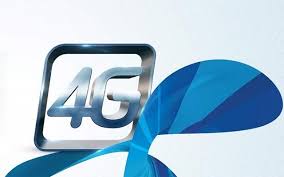 Telenor 4G speed – Giving you the lifestyle that you need
Telenor 4G speed – Giving you the lifestyle that you need
Without a doubt, data-powered mobile phones have transformed our lives. The use of smartphone and data in our daily life has reached a point where we cannot even imagine a day without it.
Over the years, data has become an intrinsic need for us, it has made our lives easier and brought solutions to some of the most tedious of tasks just a tap away. Today's fast paced world requires us to multitask, for instance, booking a ride from our mobile phone while browsing for the latest food deals in town or even shooting out an email. To keep up with this pace, we need uninterrupted data experience and a high speed data-connection that allows us to get our day-to-day tasks done in little to no time. In a flurry of digital service providers, Telenor Pakistan offers an uninterrupted high speed data experience.
Speed is the essence of 4G internet and Telenor Pakistan's high speed data network enables you to experience seamless connectivity to match your lifestyle. Telenor 4G opens up a new horizon of opportunities for a multitude of wireless applications that help us stay connected and even change the way we work anytime and anywhere. Last year, the company unveiled its new brand philosophy 'Jo Har Pakistani Chahay', along with its 4G expansion plans across the country. Telenor Pakistan works tirelessly to accomplish its vision of 'Empowering Societies' through various digital and financial initiatives couples with high speed internet access on the go that are designed to cater to the needs of today's customers.
The need for high speed mobile data is one of the customers' main demands and the company greatly values and cares for its millions of customers across the country. Social Media and content apps like Whatsapp, Facebook, Instagram and Twitter have played a significant role in attracting huge traffic on mobile internet in Pakistan. Moreover, the launch of online shopping portals, internet banking and roll-out of mobile money transfer services by most of the mobile phone companies have increased the demand for mobile internet & 4G networks.
For Telenor Pakistan, the customer is at the heart of everything that it does and it reflects in its brand narrative of 'Jo Har Pakistani Chahay'. Over the years, the company has consistently provided its customers with the products and services they need while bringing them closer to what matters most to them. The network's pursuit of always delivering according to customers' expectations propels them to provide high speed, uninterrupted data through Telenor 4G. The kind of speed that goes beyond just letting users stay connected around the clock, rather serves as one the greatest contributors in transforming the lives of people in Pakistan by helping them discover new possibilities.