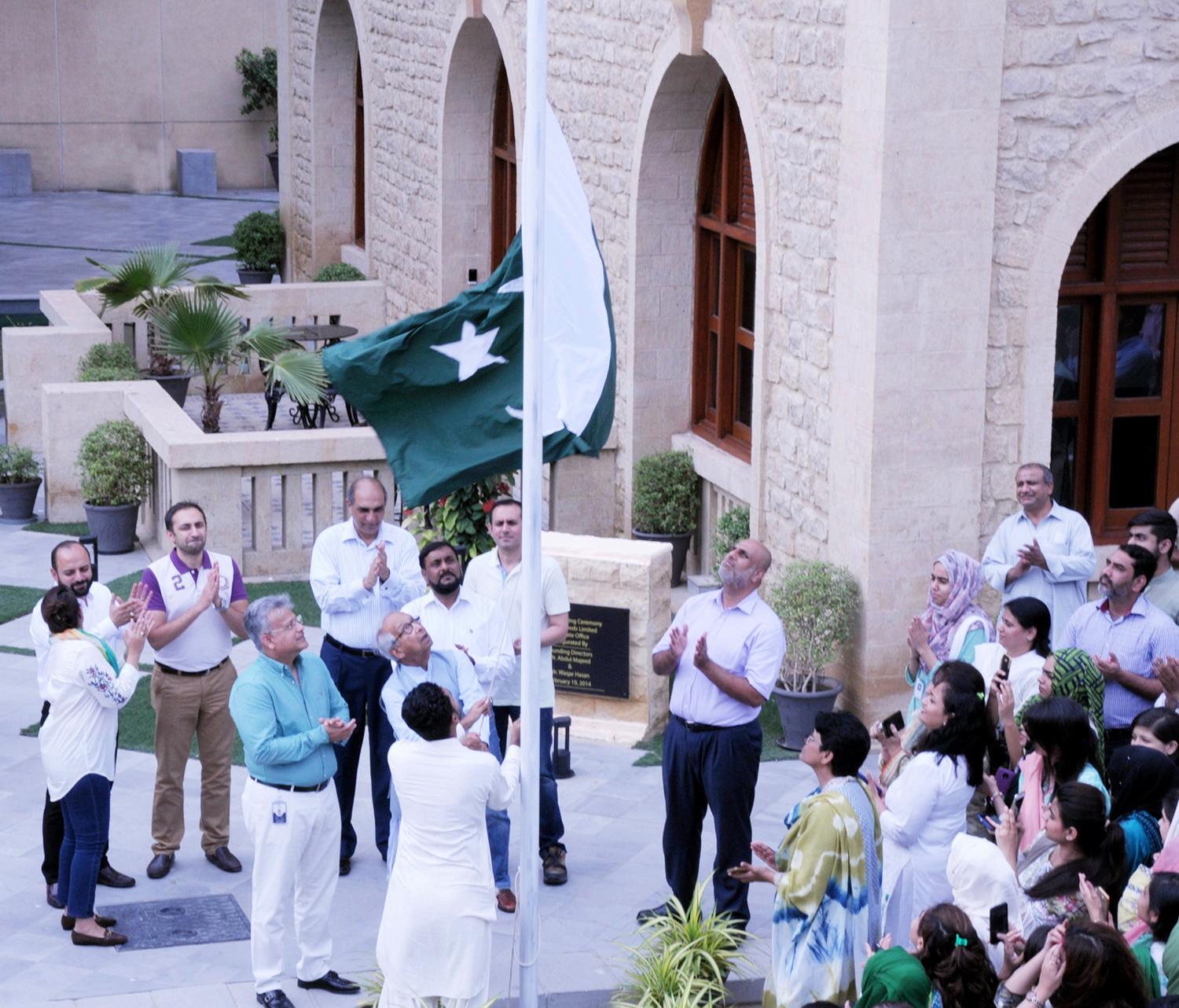 National Foods'Flag-Hoisting Ceremony to commemorate 71st Independence Day of Pakistan
National Foods Limited (NFL) celebrated the 71st Independence Day of Pakistan by holding a graceful Flag-Hoisting ceremony at its Head Office in Karachi. NFL believes in sharing its success with the nation, to enable faster economic growth and prosperity for Pakistan. Over the years, this leading brand of food products has made great contributions to add taste & convenience for consumers and more sustainability to the country's industrial sector.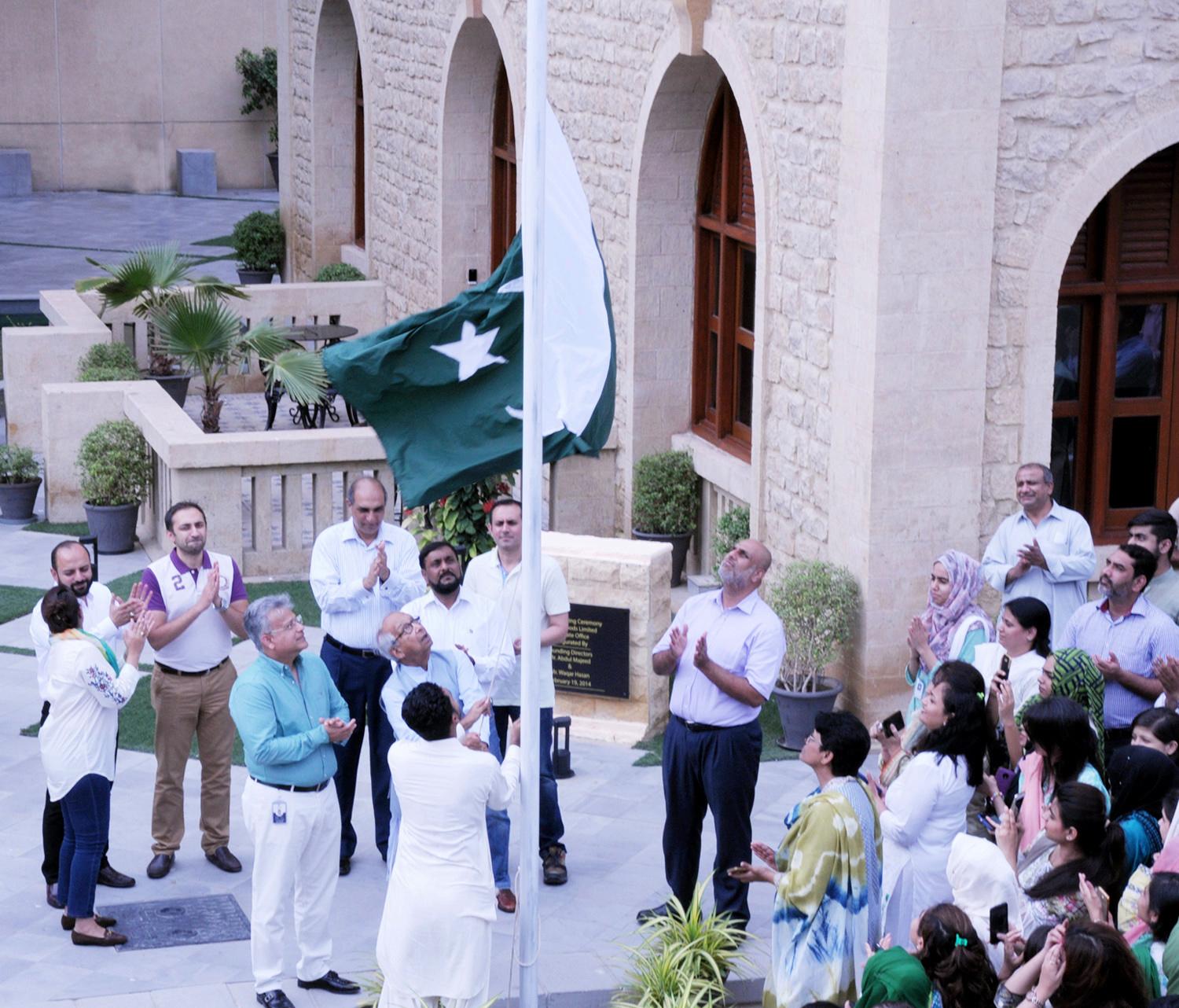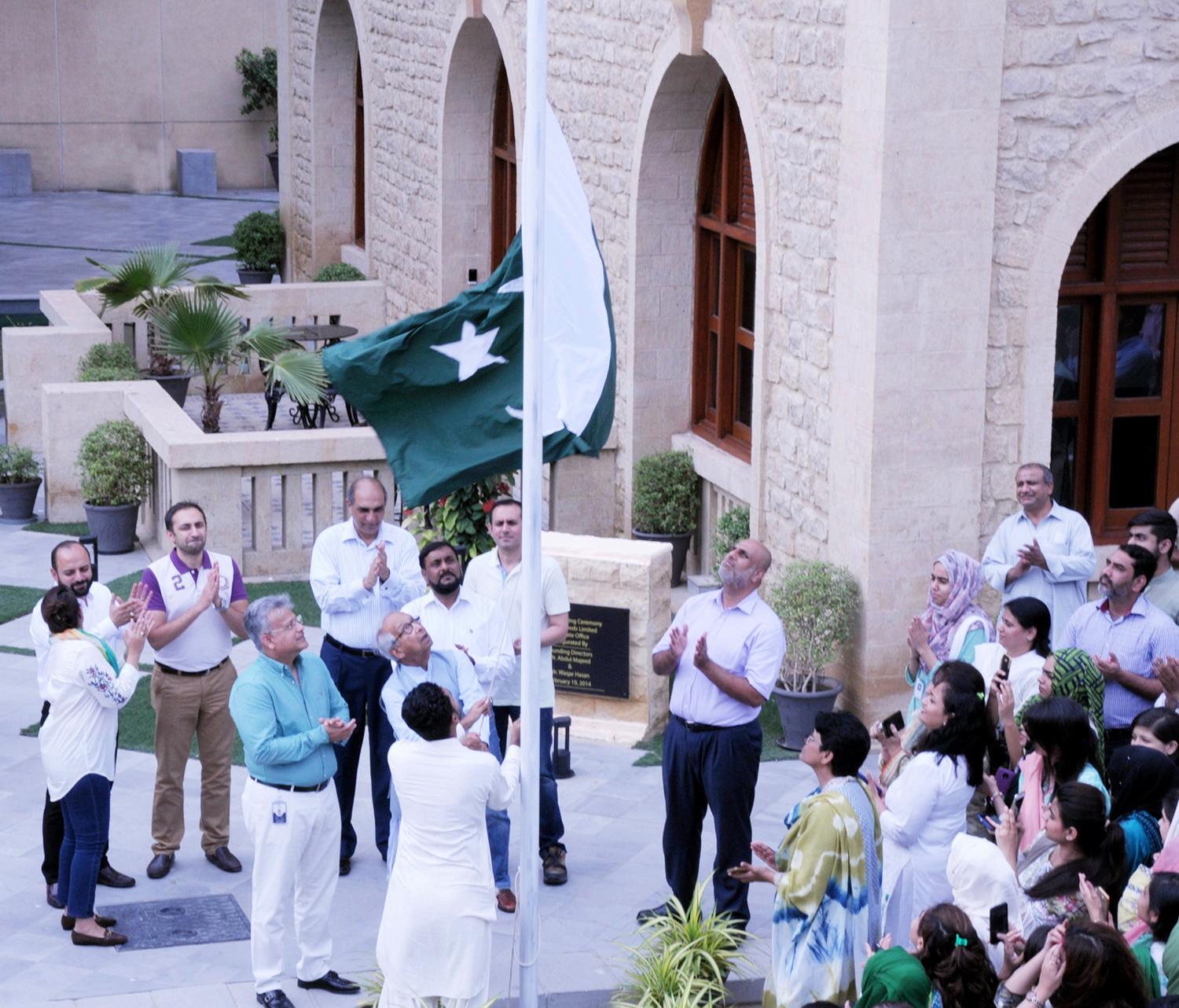 Its robust performance has also helped Pakistan in gaining positive recognition on a global scale, as the high quality products enjoy the trust of consumers all over the world. Besides celebrating numerous milestones achieved in its business operations, NFL also demonstrates its patriotic spirit by commemorating the independence and other triumphs of Pakistan. It is committed to ensure the well-being of Pakistani citizens, as their trust and continued patronage is the key factor to NFL's rapid growth.
The Chairman of National Foods Limited – Mr. Abdul Majeed expressed his delight on this auspicious occasion of 71st Independence Day of Pakistan and stated that; National Foods believes the independence of our beloved homeland – Pakistan deserves great respect and celebration. As we hold this flag hoisting ceremony, we need to renew our pledge of always remaining at the forefront, whenever the nation needs us.
The flag-hoisting was followed by the National Anthem sung by all the attendees including the Chairman as well as the CEO Mr. Abrar Hassan.