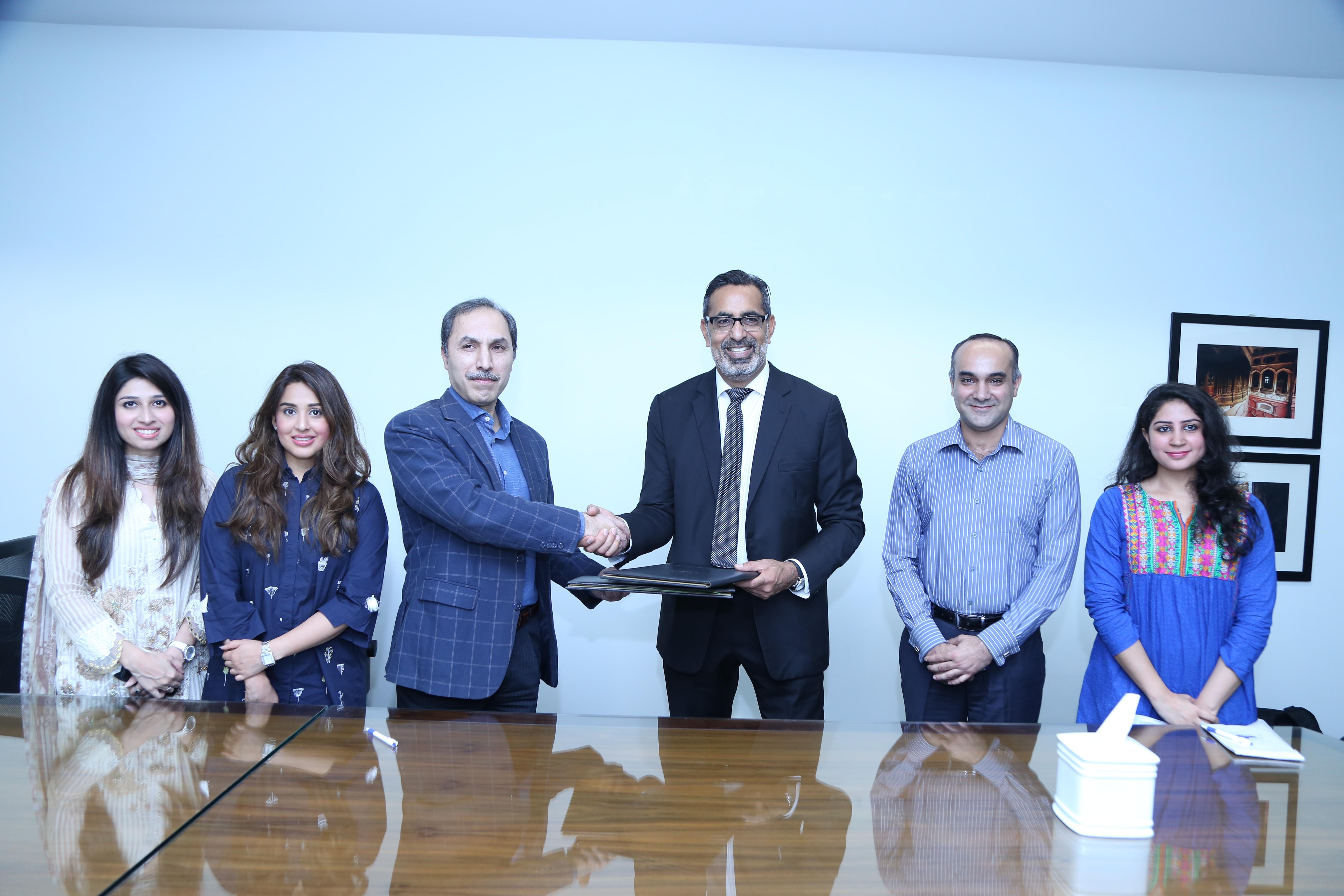 PSO supports LUMS' National Outreach Programme
As part of its efforts towards ensuring the social development of Pakistan through quality education, PSO CSR Trust entered into an agreement with the Lahore University of Management Sciences (LUMS) for the sponsorship of six deserving scholars currently inducted at LUMS via their National Outreach Programme (NOP).
An agreement was signed between the two organizations at a ceremony held at the Rausing Executive Development Centre (REDC) of LUMS. PSO CSR Trust also presented a cheque of approximately Rs 5.1 million as part of the support to LUMS. Those in attendance included Dr. Arshad Ahmad – Vice Chancellor of LUMS, who was accompanied by the LUMS Development Team as well as Mr. ShahzadSafdar – General Manager HR, PSO, who was accompanied by Ms. Aisha Rashid and Ms. RabbiaAnwaar representing the PSO CSR Trust.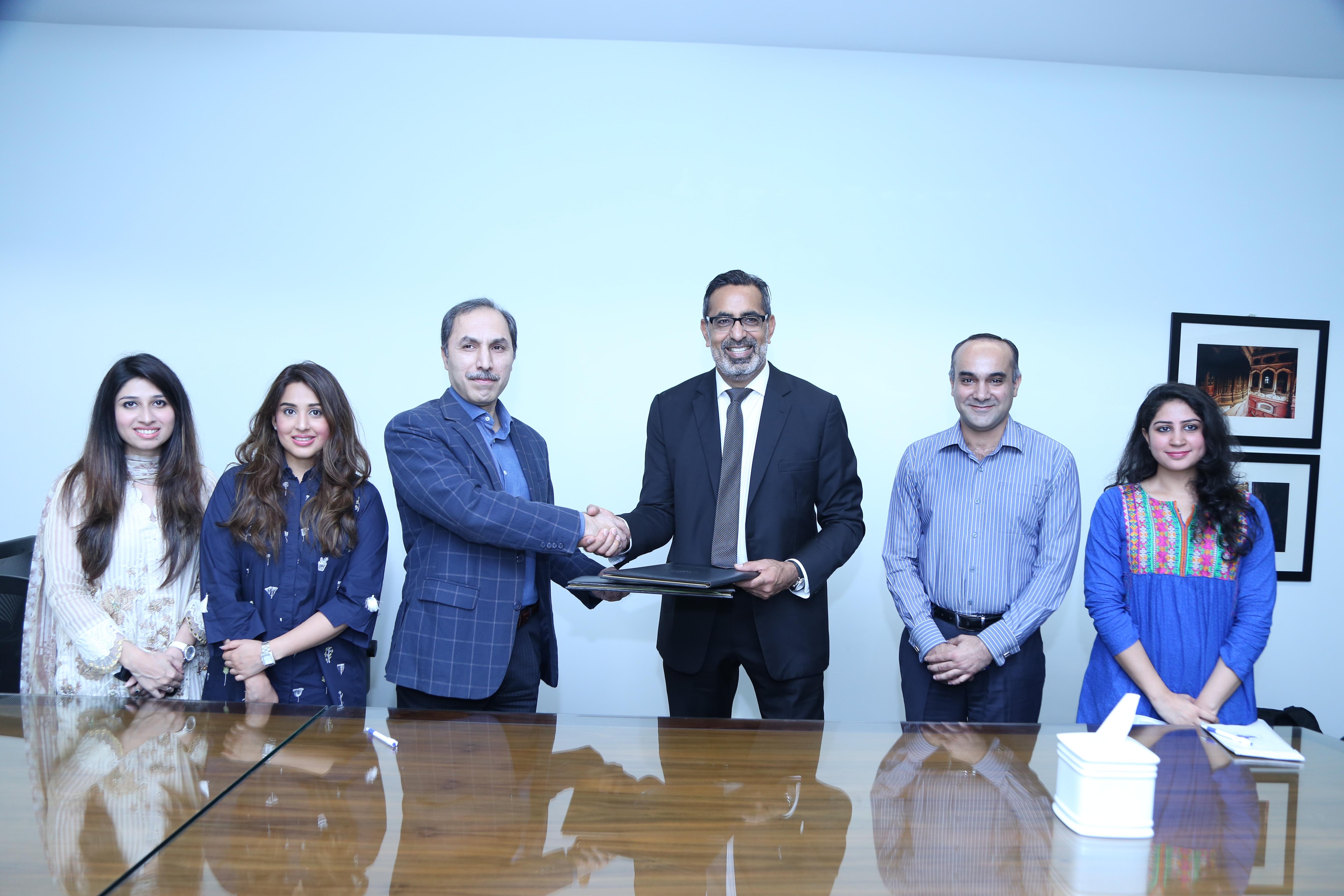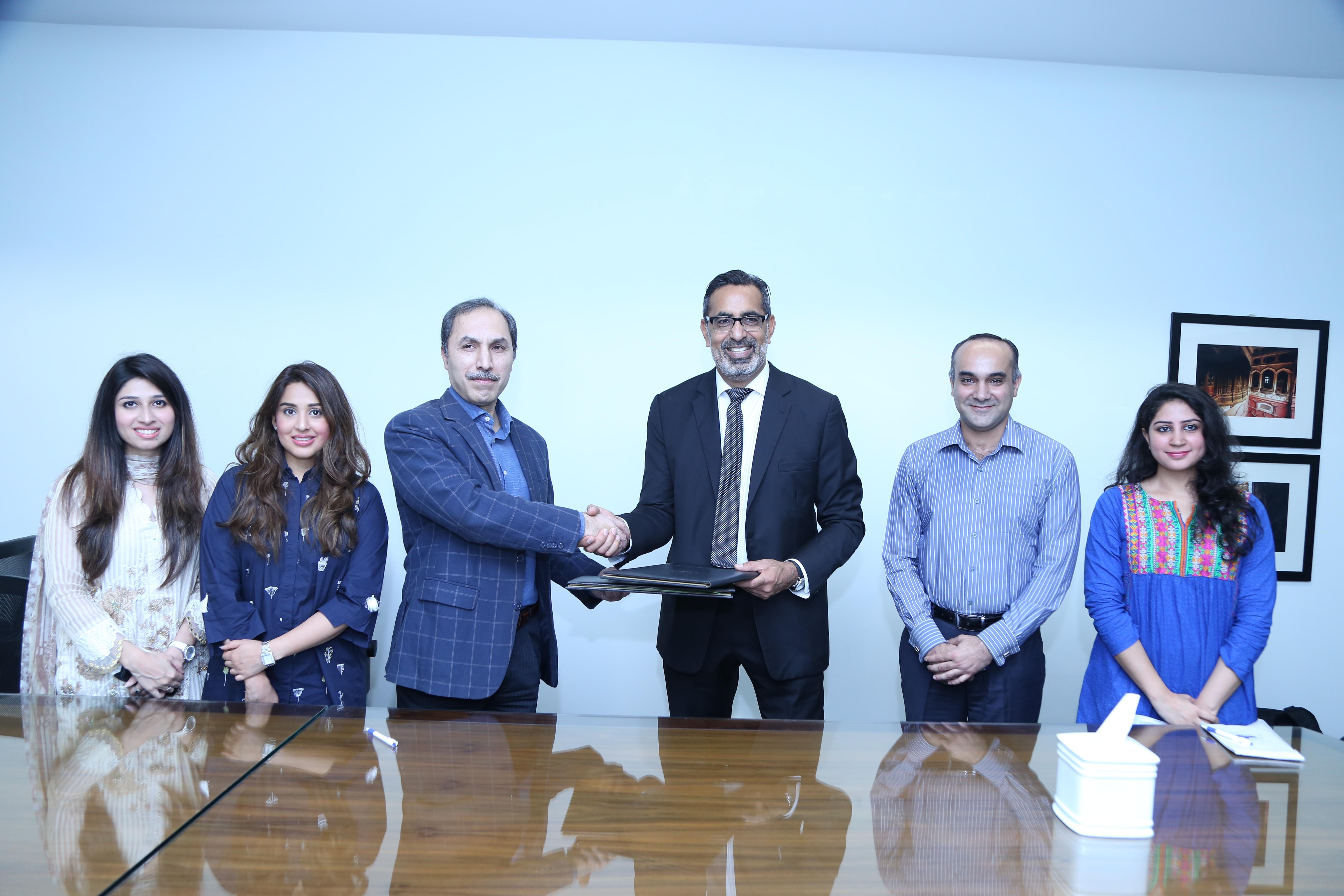 Numerous financially disadvantaged but intellectually bright scholars are inducted into LUMS programs through the NOP stream. Many scholars deemed eligible for the university's programs hail from underprivileged areas. According to the agreement, the selected six NOP scholars will directly benefit from a one-year financial assistance provided on behalf of PSO.
Speaking on the occasion, Mr. Shahzad Safdar – General Manager HR, PSO, said:
"At PSO, our core values related to corporate social responsibility are central to the Company's business operations. Therefore, we continue to undertake opportunities that stand to benefit our community and society. We are very pleased to partner with the LUMS for their National Outreach Programme which has already begun to bring about immense change not only in the lives of individuals but also entire families and communities."
 Also sharing his thoughts, Dr. Arshad Ahmad – Vice Chancellor of LUMS, quoted H.G. Wells that:
"Humanity is a race between education and catastrophe", and LUMS firmly believes, as PSO does, that we are going to win the race through education.  We are very proud of LUMS to be able to participate, giving and doing our part. Acknowledging support by PSO, Dr. Arshad said, "without the support and generous donations and the understanding that we have with our partners, especially PSO, this would not be possible. It is understatement to say 'Thank you', there is a lot behind this and we are also very excited about this initiative because lives are going to change."
 Possible avenues of future collaboration between PSO and LUMS were also discussed during the meeting between two sides. These included the development of customized training programmes for PSO employees, the development of a case study on the progressive business model of PSO, the creation of synergy in chemistry and engineering-related research, the establishment of a chair/professorship etc. as well as the possibility of investment in the infrastructure of LUMS.
Beneficiaries of the PSO financial assistance also joined the agreement signing ceremony. The students used the opportunity to share their educational and family backgrounds, discussed their future aspirations and sought guidance regarding their career goals. The ceremony concluded with the students thanking PSO for supporting their education at LUMS and with Dr. Ahmad presenting the LUMS History Book to Mr. Shahzad as a souvenir.