CHEETAY.PK ENTERS INTO A STRATEGIC PARTNERSHIP WITH WWF-PAKISTAN
Cheetay.pk, one of Pakistan's leading e-Commerce platforms has announced a strategic partnership with the World Wide Fund for Nature (WWF-Pakistan), the largest wildlife and nature conservation organization in Pakistan. The core initiatives of this endeavour are to promote eco-friendly packaging solutions, raising awareness amongst the masses to reduce single-use plastic usage and supporting the tree plantation campaign called "Rung Do
Pakistan". Cheetay will join this initiative as an official seed delivery partner and will assist WWF in raising donations for tree plantation.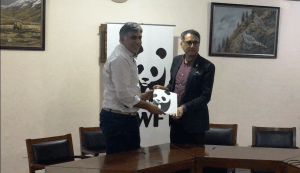 Considering the fact, the simplest plastic normally used in grocery bags takes over 100 years to
disintegrate. With the help of this collaboration, Cheetay will introduce friendly reusable grocery bags for its customers. Moreover, they will encourage restaurants to reduce the use of plastic; and educate their partner restaurants regarding the dangers of plastic on human health and the
Environment.
Commenting on the collaboration, Mr. Ahmed Khan, founder & CEO of Cheetay, said "I've always wanted to make a difference by doing something that really matters, which creates a lasting impact not just for us but for posterity as well. This is our chance to play our part. Being socially responsible and working to improve the world we live in is not only imperative but consistent with our core values. It has always been my prerogative to contribute positively to our society through reduced pollution, negligible use of plastic bags, focus on organic food and a whole lot more. This collaboration will enable us to make strides in not only galvanizing change by starting a movement but will also help in raising awareness and educating our audience".

On this occasion, Mr.Hammad Naqi Khan, Director General WWF-Pakistan said, "What we eat not only affects our own health, but also the environment. Food is at the heart of many environmental issues – it is a significant contributor to climate change and responsible for almost 60% of global biodiversity loss (due to the clearing of forest land for agricultural purposes). Through this partnership, we aim to make consumers aware of this linkage in order to promote better food consumption. We also aim to promote environment-friendly packaging options and encourage Cheetay's customers to act as responsible global citizens by reducing their consumption of single-use plastics such as disposable cutlery and plastic straws."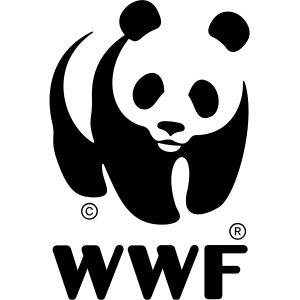 Since deforestation creates an imbalance in the global climate by increasing carbon dioxide, which leads to global warming; this collaboration will also lead to a greener and a pollution free Pakistan as Cheetay will be the official logistics partner in helping with the Rung Do Pakistan tree planting campaign.