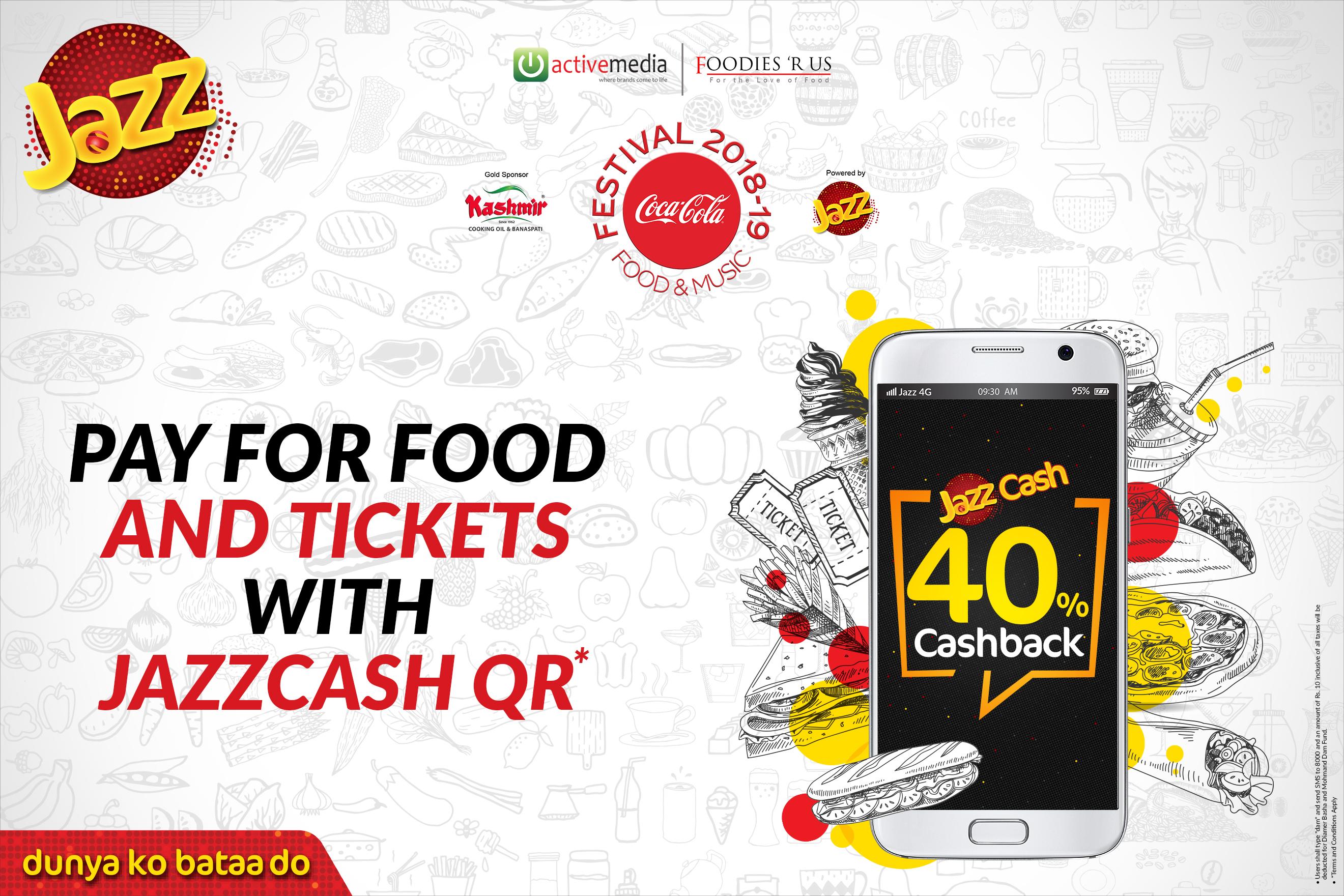 Jazz brings big offers for foodies and music lovers
Jazz, the country's leading digital communications company, is co-sponsoring the upcoming Food and Music Festival 2018-19. By bringing together food and music, Jazz is looking to give people something to celebrate with their loved ones, and will also be offering some amazing discounts and exciting engagement activities to ensure everyone enjoys their time at the festival.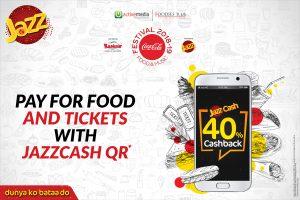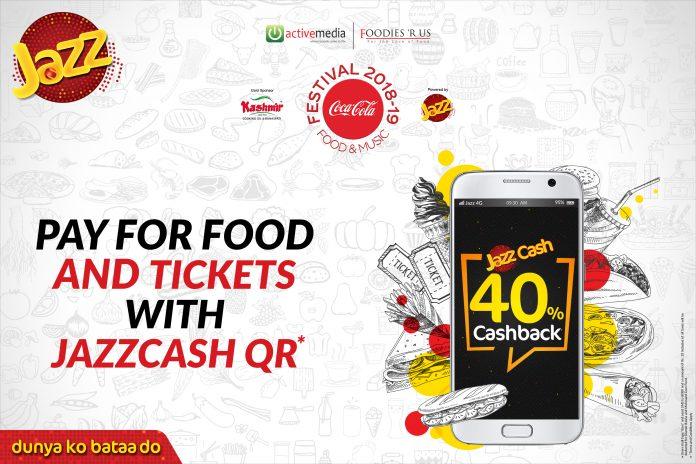 JazzCash customers can avail an exciting 40% cashback on festival tickets and food items on making payments by scanning QR code via QuickPay option on the JazzCash App. All network customers can register their Mobile Accounts for free by downloading the JazzCash App or by visiting the express ticket counter and Jazz booths at the event.
"Digital financial services can introduce a great deal of convenience into people's lives by simplifying the way transactions are made. JazzCash continuously tries to ensure that a customer's payment journey remains as seamless as possible," said Aamer Ejaz, Chief Digital Officer at Jazz. "This Food and Music Festival provides us an ideal opportunity to showcase our QR payments and personalize our brand interaction with new users."
Visitors to the festival will also be able to purchase the Jazz Super Duper Card at a discounted price of PKR 500 offering 2000 MBs data, 2000 Jazz-Warid Minutes, 2000 SMS and 150 other network minutes.
"We expect this Food and Music Festival to be bigger than ever and are extremely excited and looking forward to showcasing the convenience on offer through Jazz's products and services to more than 350,000 people in five cities," added Kazim Mujtaba, Head of Marketing at Jazz.
This year's Food and Music Festival is going bigger by celebrating the love for Food and Music with 7 events in 5 cities. The festivities kick off from Lahore on the 16th, 17th and 18th of November followed by events in Faisalabad and Karachi in December. It will then be moving on to Islamabad and Multan in January 2019. The festival will then be closed after a revisit in Karachi and Lahore in late February 2019