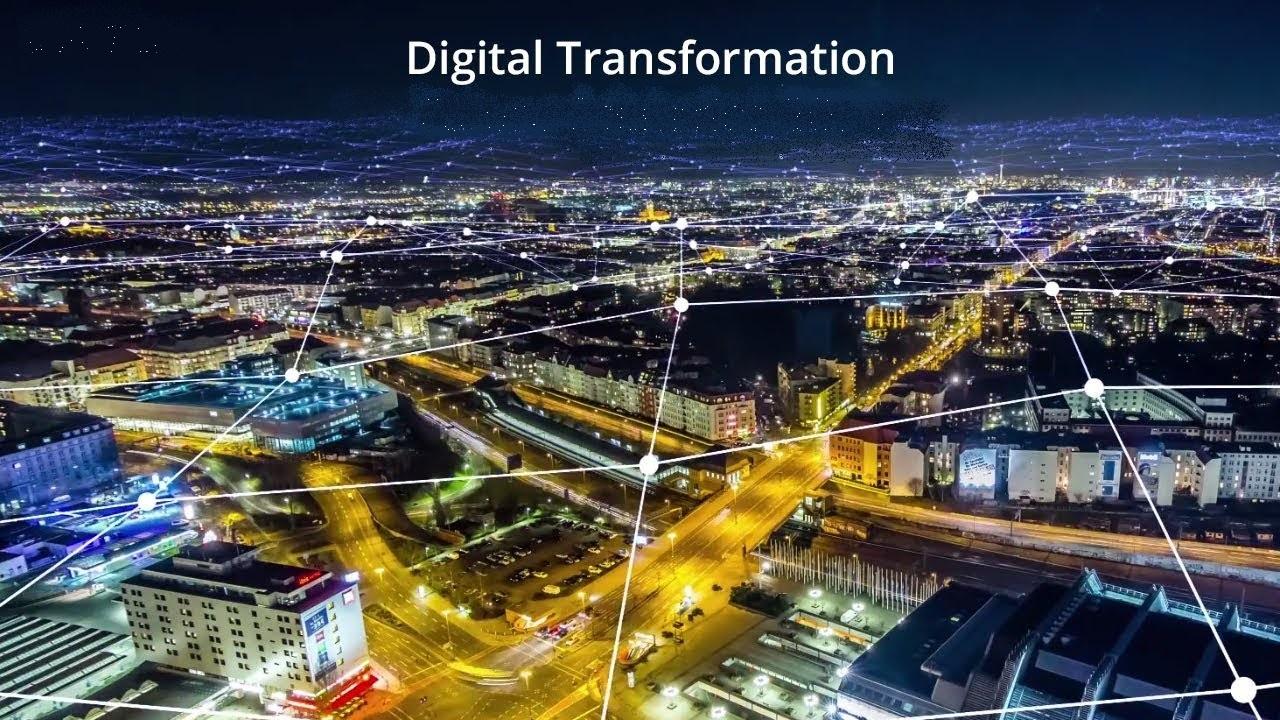 Top Tech Techniques to Drive Digital Transformation
With a new zeal to bring stability and modernization in businesses, entrepreneurs are adopting the trend to revise their business models practicing successful tech transformation trends. In the struggle to outshine competitors, local companies begin to look up to web hosting in Pakistan for getting highly responsive websites to establish their presence. Moreover, the quest to hunt and exercise promising tech transformation began in 2018 and it wasn't long when the astonishing statistics begin to roll in.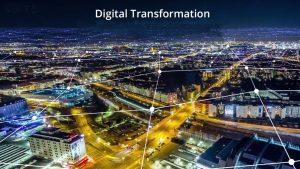 As per the 2018 State of Digital Business Transformation report submitted by IDG, around 55% of the start-ups have adapted s digital transformation strategy. When it comes to technological components, Big Data is immersed by 85%; private cloud (53%), mobile technologies (59%) and public cloud (45%) are among the technologies that have been implemented over the course.
The Implementation of ERP
According to the study conducted by the joint collaboration of World Wide Worx and SYSPRO, a huge number of companies are moving towards implicating strategies that are designed to strengthen their business models based on efficient management techniques. They are considering software and other professional resources as an integral tool to manage business activities. Around 78% of tech savvies have started using Enterprise Resource Planning methods in building up the foundation for their business.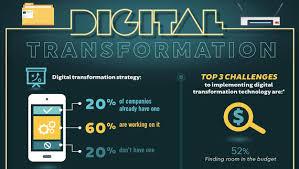 The need to follow ERP techniques have infused stability in business models making management, supervision and monitoring of strategies easier. ERP provides a centralized approach to implicate various performance generating criteria. From collaborating with employees using high tech tools to keeping a track on supply chain resources, you can incorporate a flair of prosperity in your business.
IoT- Internet of Thing
IoT is one of the key components that asset companies in practicing leading digital transformation methodologies. If you apply the proper manner of integration, you can utilize IoT as a prominent bridge to the gap between IT infrastructure and physical components present within the organization. You can improvise your supply chain management using IoT technology, managing every area expertly. You can perform asset tracking, predictive maintenance, and remote monitoring as well.
There is so much to discover and practice using the highly advanced technological component- IoT. Get better returns while investing less energy. As per the statistics, around 49% of IT executive use IoT recognizing it as prime technology to build prosperous business strategy.
Greater Focus on Flexibility
Businesses are turning towards practicing as a means to interact with customers and manage teamwork. In recent years, a vast population of startups and established enterprises have encouraged the use of it and shifted towards advanced methodologies of incorporating mobility. Around, 43% have already made plans to enhance the mobile business technique to double the revenue generation.
As the use of smartphones is increasing among potential online users, brands are looking forward to introducing apps, websites, and responsive branding assets to gain maximum exposure and greater attention. You need to be present all the time if you want to upgrade your business performance in the saturated online world. Moreover, along with having an active business profile, your services must be made accessible and approachable within seconds.
The Perfect Combo Of Combo of IoT, ERP Together With AI
As mentioned earlier the exceptional use of ERP and IoT in stabilizing the business model, so if you add the powerful attributes of Artificial Intelligence you can ignite an accelerated flair of benefits for your company. You can boost the effectiveness and increase the responsiveness of your business. You will be able to read the behaviors of the target audience and supply them exactly the service they need.
Through proper and professional implication of AI technology, many businesses are running a smooth model effortlessly. You can incorporate the use of chatbots or AI-powered tools to get boosted with an unmatched touch of advancement. AI has been playing an undeniably strong role in transforming businesses making them able to gain better grounds and attracting many prospective customers towards them.
Furthermore, SYSPRO had showcased the capabilities of IoT and AI at the 2018 June analyst roadshow and Mint Jutras has claimed this technology to be the ultimate game-changer for companies and newly established brands. Whether you are running an e-store or have a vast network of supply chain business, you can bring out the best of the outcomes by utilizing these prominent components.