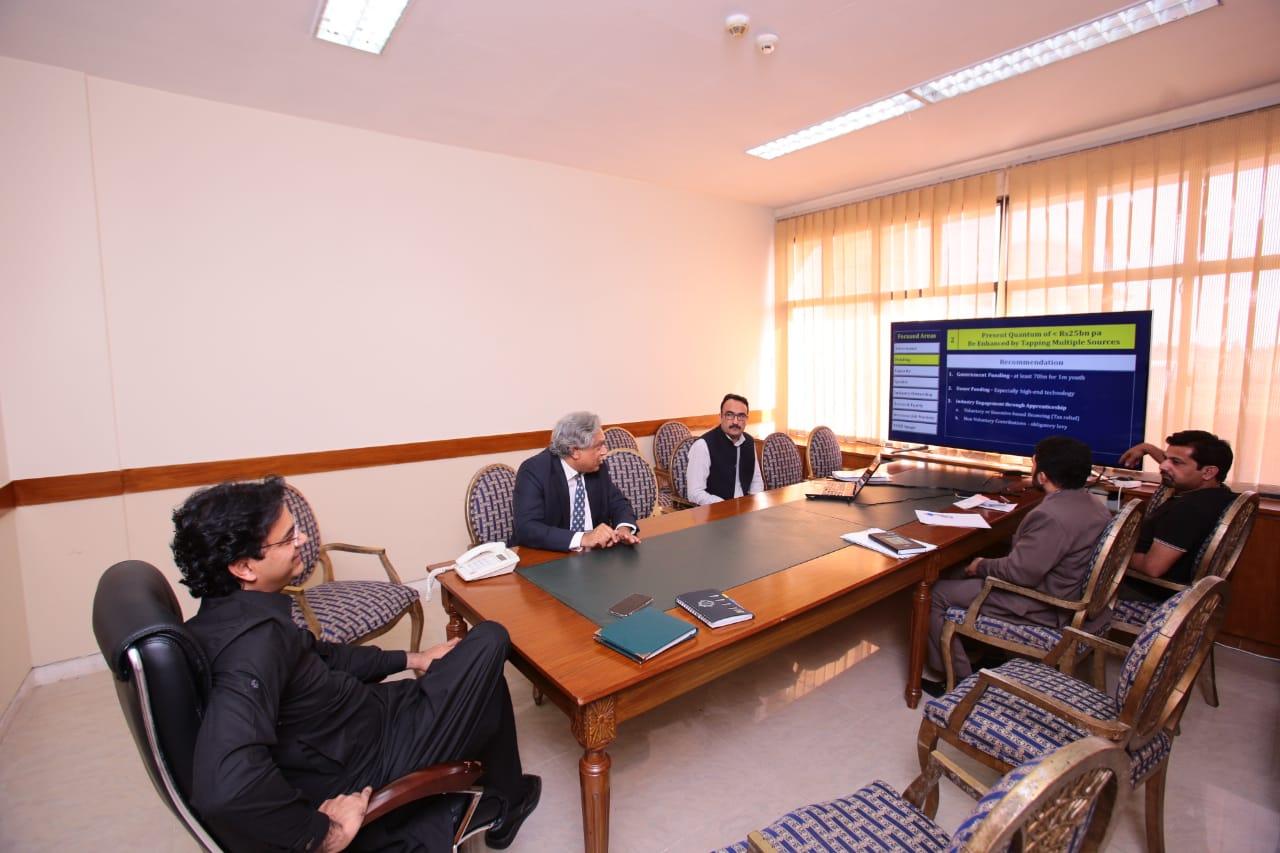 Hunarmand Jawan Programme to Introduce Skills for All Strategy
Mr. Muhammad Usman Dar, Special Assistant to the Prime Minister on Youth Affairs held a meeting with Syed Javed Hassan, Chairman National Vocational & Technical Training Commission (NAVTTC) to discuss "Skills for All" strategy under Hunarmand Jawan Programme of Prime Minister's Kamyab Jawan Programme.  The meeting was also attended by Dr. Nasir Khan, Executive Director National Vocational & Technical Training Commission (NAVTTC).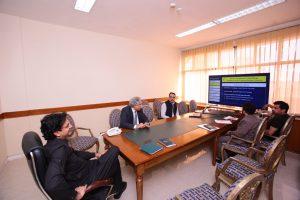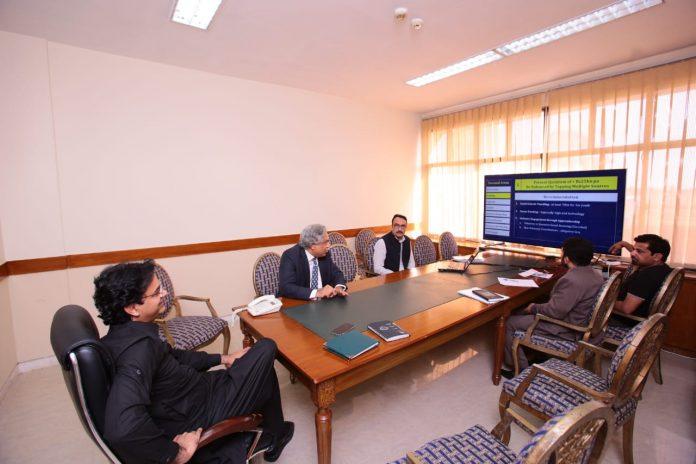 "Skills for All" Strategy is based on key interventions recommended by Taskforce for TVET Development in Pakistan.  It involves standardization of TVET qualifications; accreditation of TVET Institutes all across Pakistan; international accreditation of Pakistani TVET institutes; skill development program for youth belonging to less developed areas of country especially Balochistan, GB, AJK and newly added districts of Khyber Pakhtunkhwa (Ex-FATA), southern Punjab and rural Sindh; Skill development of youth in high-end emerging technologies; and vocational training of Madrassa students.
Moreover, it also aims at strengthening of NAVTTC's National Skill Information System (NSIS) and expansion of National Job Portal; establishing sector specific center(s) of excellence in industrial economic zones; capacity building / upgrading labs & workshops of public TVET institutes; establishing new labs / workshop in Madrassa(s) to introduce skill development; apprenticeship training of youth in industry under Apprenticeship Act-2018; recognition of prior learning (RPL) of youth to certify informally acquired skills; establishing national accreditation council; transfer of technology through foreign training of TVET teachers in technologically advanced countries; and engaging private schools in TVET through launch of skill training in schools.
Mr. Muhammad Usman Dar thanked National Vocational & Technical Training Commission (NAVTTC) for their role in the promotion of vocational and technical training in the country, in order to help youth secure gainful employment not only in the local but also in the international labor market.