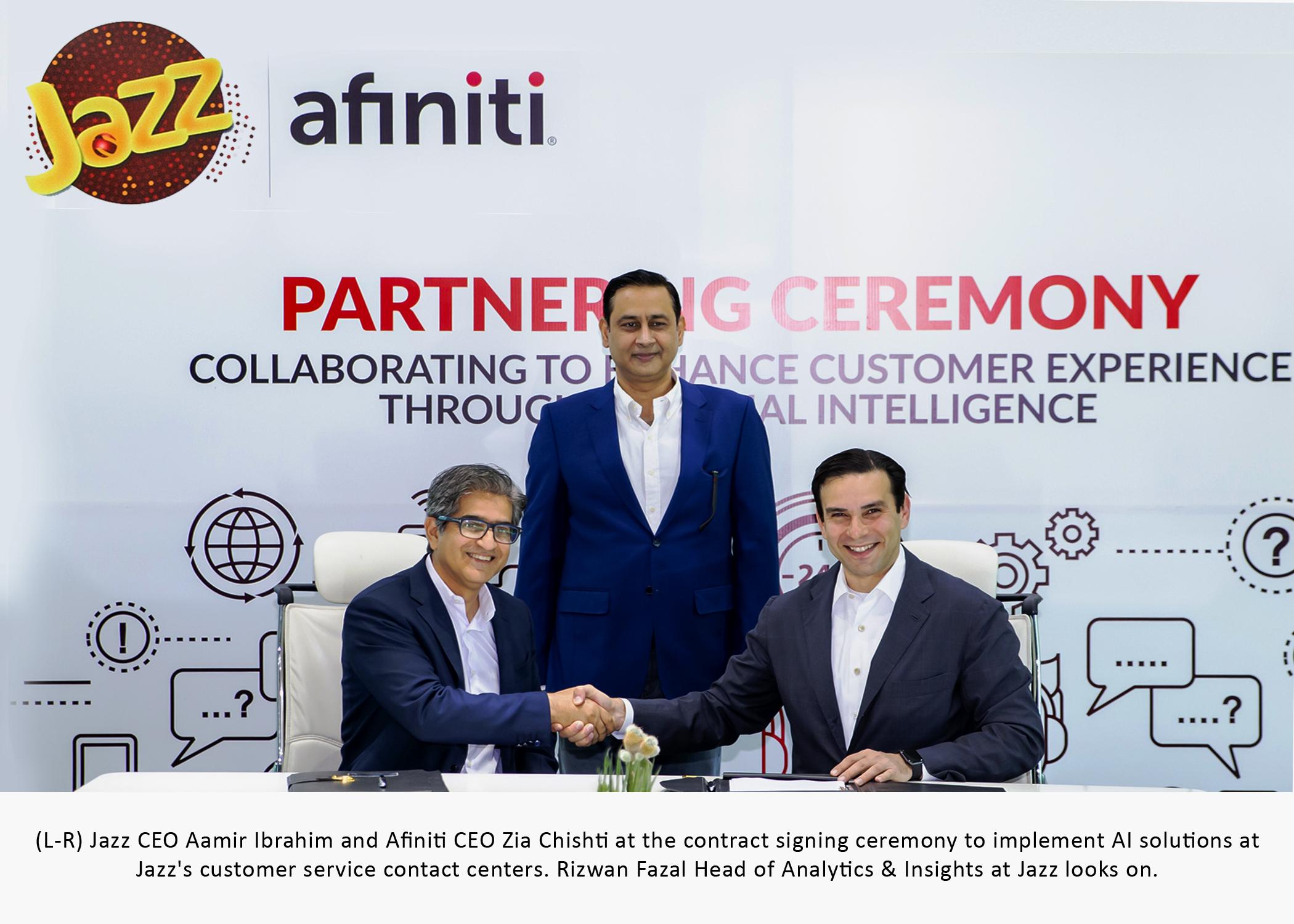 Jazz and Afiniti to Enhance Customer Experience Using Artificial Intelligence
Jazz, Pakistan's leading digital communications company, and Afiniti, a multinational advanced analytics company, have partnered to implement Artificial Intelligence (AI) solutions in customer service contact centers across Pakistan, fostering significant gains in customer satisfaction and revenues.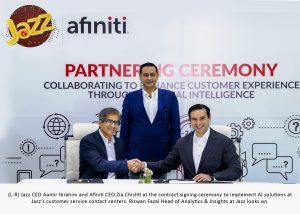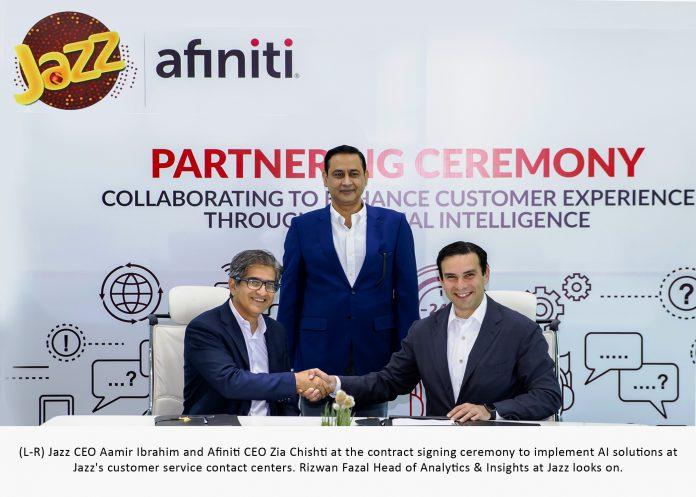 As part of its long-term commitment to meet and exceed customer satisfaction, Jazz engaged Afiniti to use their AI powered contact center technology to optimize call outcomes at Jazz's customer service contact centers. By analyzing call histories and other CRM data, Afiniti's algorithm predicts patterns of interpersonal behavior and matches callers with Jazz's contact center agents best equipped to serve them.
"Industries globally are advancing rapidly thanks to AI and we wanted to use this technology for the benefit of our customers," said Aamir Ibrahim, CEO Jazz. "Afiniti's solution is intuitive, seamless and measurable, and a part of Jazz's broader customer obsession motto. It's one of many ways we're creating consistently positive experiences for our subscribers and driving revenue."
"Afiniti is the world's premier provider of applied artificial intelligence solutions, having delivered billions of dollars in measurable economic value to its clients around the world.  We are proud to partner with Jazz to deliver similar value and enhanced customer experience to the largest mobile provider in Pakistan." said Zia Chishti, CEO Afiniti.
Afiniti uses AI to identify subtle and valuable patterns within human interaction to pair customers and employees out of sequence on the basis of behavior. Pairing in this way transforms the quality of interpersonal interactions, driving measurable increases in enterprise profitability and customer success metrics.
Typically, customers contacting a business are routed to the first available contact center agent regardless of fit. With Afiniti, callers are routed to the agent most likely to deliver a positive experience, in turn improving the company's efficiency (average handle time, first call resolution), increasing revenue (sales conversion, up-sells and cross-sells, retention) and improving customer and agent satisfaction (NPS).