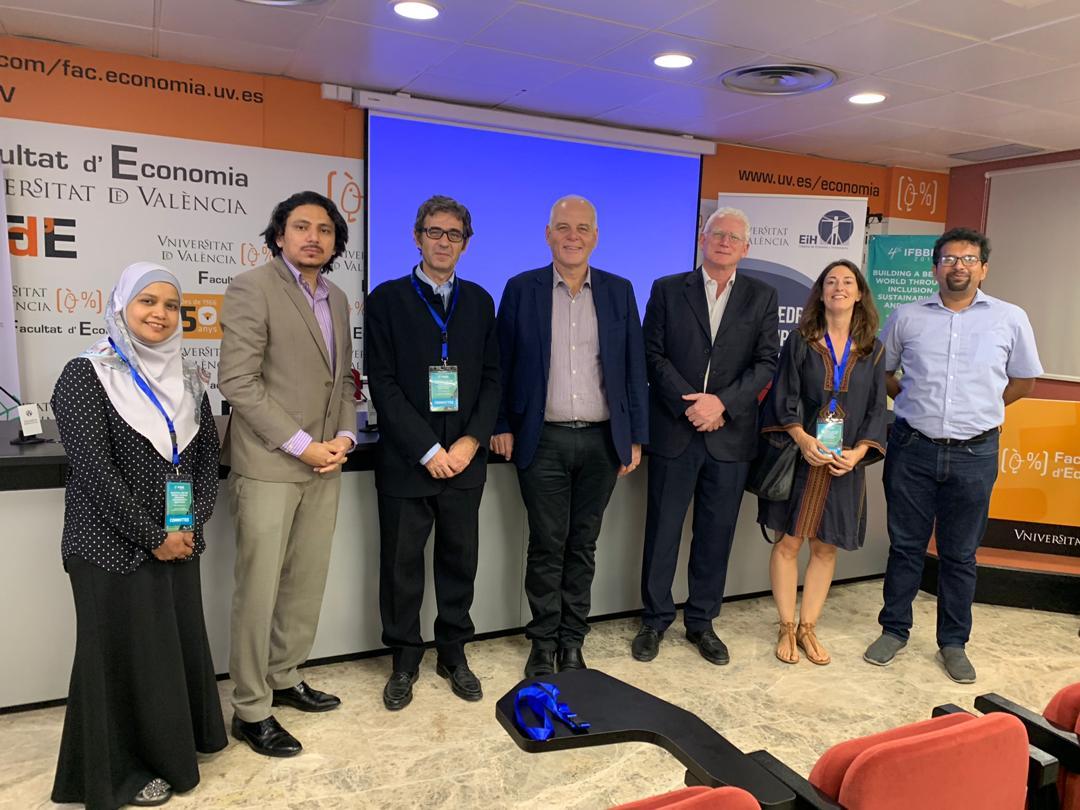 LUMS Suleman Dawood School of Business Co-hosts Islamic Finance Conference in Spain
The Suleman Dawood School of Business (SDSB) recently co-hosted the 4th Islamic Finance, Banking and Business Ethics (IFBBE) Conference at Universitat de València, Spain. Under the theme of 'Building New Finance through Inclusion, Sustainability and Ethics', the conference was held in collaboration with The Global University of Islamic Finance (INCEIF), Malaysia, Universitat Jaume I, Spain and Universitat de València. The conference drew international participants from a variety of fields including academicians, policymakers and practitioners.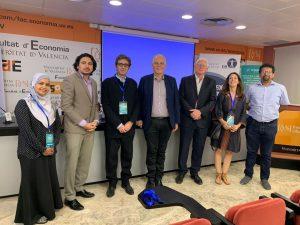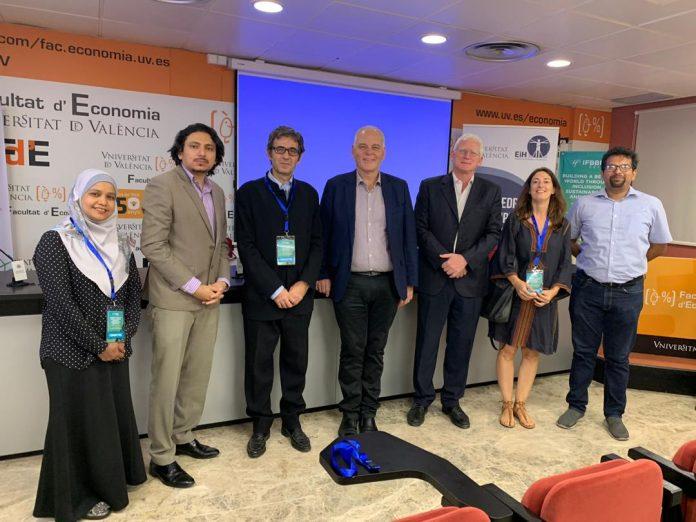 In recent years, parts of Spain's business sectors have urged the government to facilitate the greater use of Islamic finance in the hope that it will provide an alternative system, given the underlying structural problems that continue to plague the Spanish economy.
Spain was once a majority Muslim country, where the Islamic way of life such as waqf institutions flourished and developed, becoming vital for financing the social, economic, and cultural infrastructure of Al-Andalus.
Centred on banking fragility, extreme financial market volatility, climate change and inequality, the conference gave participants a chance to discuss a variety of issues that are prevalent today, such as the widening gap between the rich and the poor, disruption due to digital innovation and rising protectionism. As effective initiatives are required to address these issues, the conference also gave attendees the opportunity to formulate new thoughts and re-evaluate existing theories and policies.
Over the course of two days, participants raised a number of issues, including, how to contribute to sustainable transformation of society through socioeconomic policies, innovation in technology and politics and institutional reforms, how to promote ethics in business—since a large portion of literature on the subject is theologically oriented and inadequate in its assessment, how to enhance financial inclusion through formal and non-formal financial institutions and how to address climate change through sustainable and responsible investments.
LUMS faculty members were strongly represented at the conference, and presented their respective papers: Dr. Omair Haroon, Assistant Professor SDSB, 'An Exploratory Study of Whistleblowing in Pakistan'; Dr. Ferhana Ahmad, Assistant Professor SDSB, 'Asset Selection Using Multi-Dimensional Decision Making Criteria'; Dr. Faiza Ismail, Assistant Professor Shaikh Ahmad Hassan School of Law, 'Charity Clause: A Challenge to Formal Compliance with Islamic Laws' and Dr. Syed Aun R. Rizvi, Assistant Professor SDSB,  'Presence of Islamic Banks in East Asia: Stability vs Fragility Argument'.
The conference also included an exciting 'Meet the Editors' session that was moderated by Dr. Rizvi. Participants met the editors of the top 4 finance journals, who provided valuable insight into the art of research. Attendees also had the opportunity to visit Bolsa de Valencia – the Valencia Stock Exchange.
The 5th IFBBE conference will be held at LUMS in Pakistan in 2020.
—END—