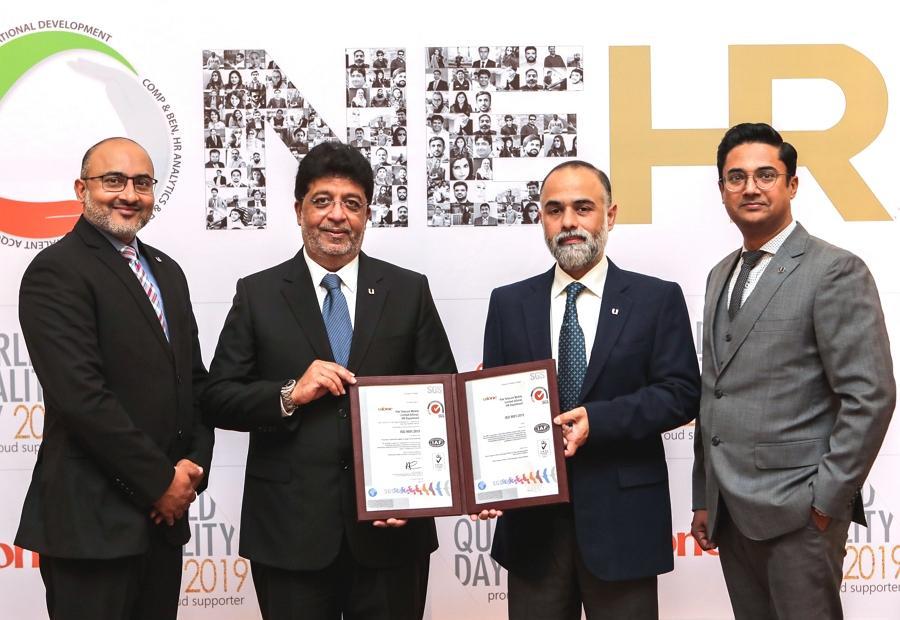 Ufone becomes the first telco to receive ISO 9001:2015 Certification for Human Resources Department
Pakistani Telecom Company, Ufone Human Resources Department has implemented Quality Management System by attaining ISO 9001:2015 Certification. A ceremony was held on the World Quality day in Islamabad to acknowledge this achievement which is also an industry first initiative. Rashid Khan, President & CEO Ufone, received the ISO Certificate from SGS representative Waqas Khan.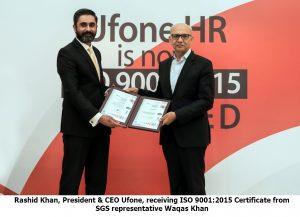 Yousef Al Zaabi Chief Officer HR, Admin & Security Ufone, Ahmad Kamal Chief Customer Operations Officer Ufone, Syed Zulfiqar Ali Zaidi General Manager HR Ufone were also present at the ceremony.
Being the first in the industry to acquire this certification for its Human Resources department, Ufone has solidified its commitment to continual improvement in achieving service excellence for its employees and enhancing customer experience.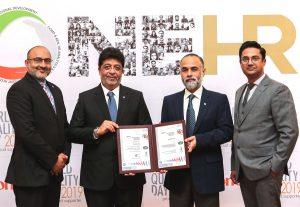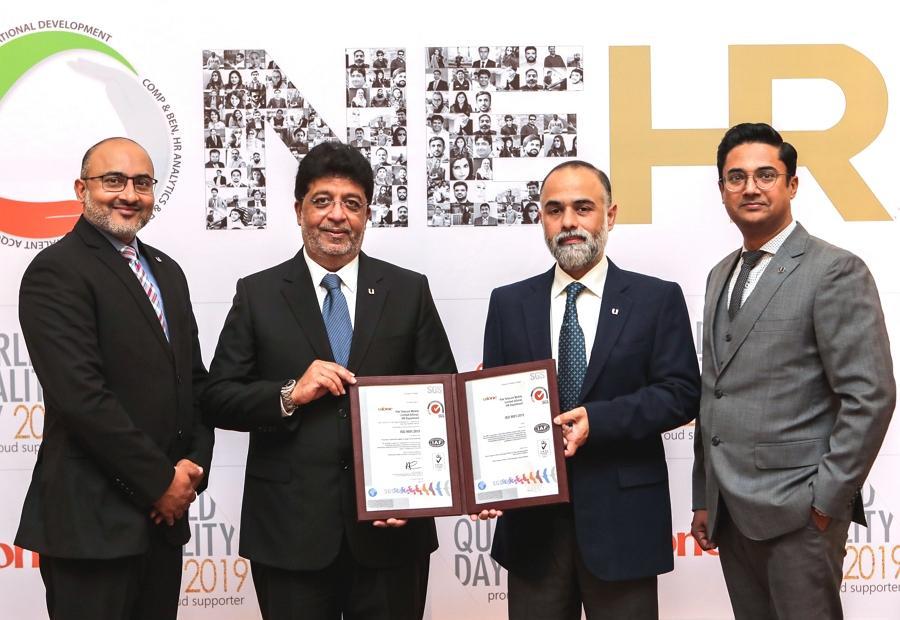 ISO 9001:2015 specifies requirements for a quality management system when an organization needs to demonstrate its ability to consistently provide products and services that meet customer and applicable statutory and regulatory requirements. It also aims to enhance customer satisfaction through the effective application of the system. This includes processes for improvement of the system and the assurance of conformity to customer and applicable statutory and regulatory requirements.
The certification was awarded after an independent assessment conducted by (SGS) whose network comprises over 2,600 offices, laboratories and more than 94,000 employees around the world. Implementation of this standard is a trend setter for other organizations and shall result in efficient employee output.