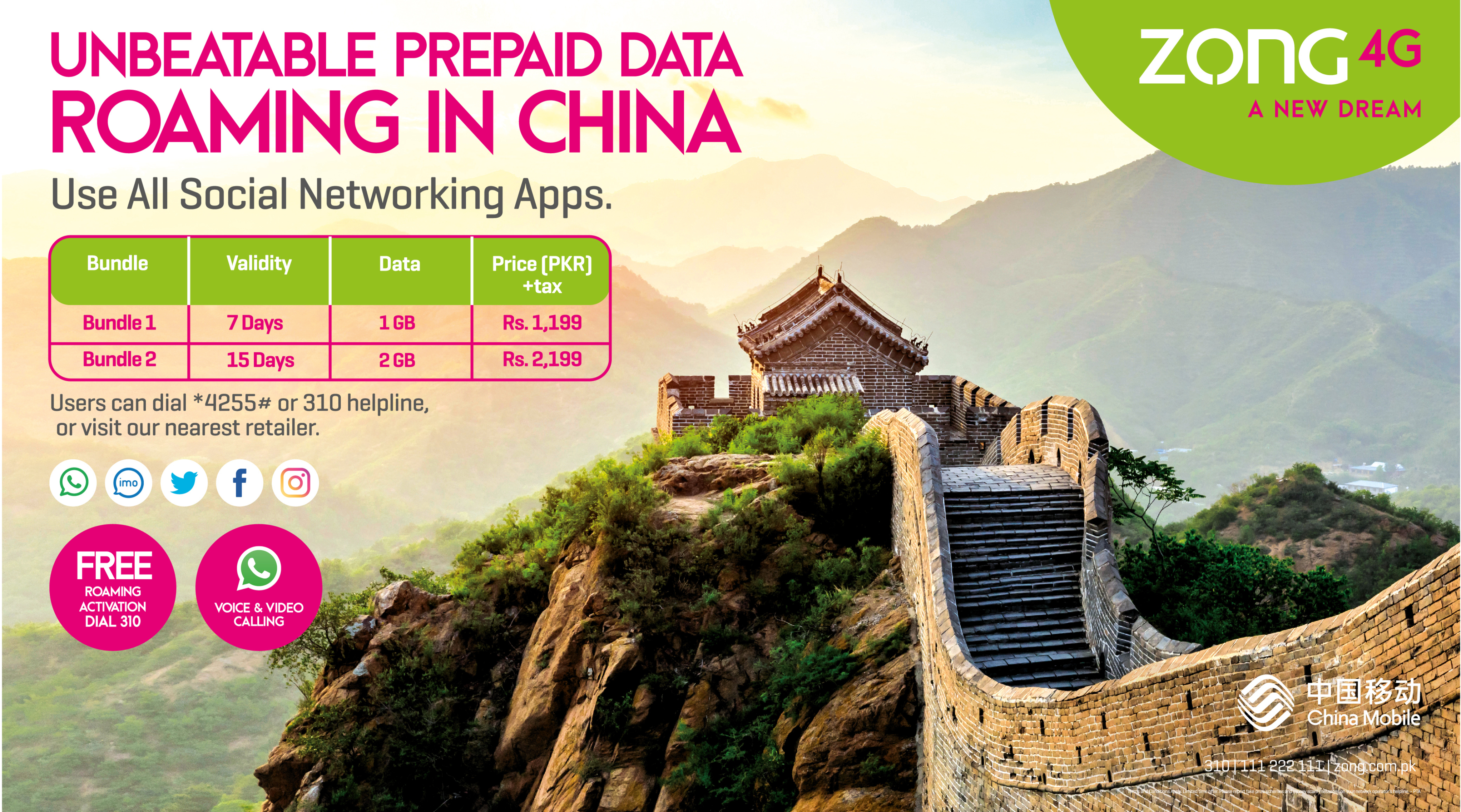 Zong 4G offers unrivalled prepaid Data roaming bundles for China
Leveraging on the award-winning 4G services of Pakistan, Zong 4G, the country's leading telecommunication company, is now offering two affordable data bundles to its valued prepaid customers traveling to China. Making roaming services more accessible for prepaid customers and providing them with the best-in-class communication experience, Zong 4G is committed in its quest of transcending borders through its ubiquitous network.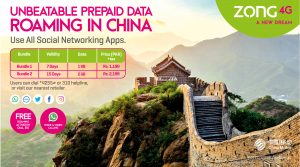 The prepaid bundles not only provide the most reasonable data rates but also provides access to WhatsApp, Facebook and all the other social media apps which are normally blocked in China. Offering these benefits plus fast speed data at a very economical rate, which is to prompt all users to avail these roaming services.
The roaming service can be activated without cost by dialing the 310 helpline.
Prepaid Data bundle (i): 1 GB for 7 days in PKR 1,199 + tax
Prepaid Data bundle (ii): 2 GB for 15 days in PKR 2,199 + tax
The bundles can be activated by dialing *4255# or by visiting nearest retailer
"Our earnest dedication towards our customers is the force behind our commitment for providing an unmatched roaming experience for our customers. The launch of these two bundles is in line with our strategy of providing our traveling customers with a seamless experience on Zong 4G's widest and largest network. With more customers traveling abroad, Zong 4G understands their data needs and is hence empowering them with the best possible 4G data roaming services, no matter where they are" said the company spokesperson.
Zong 4G is the clear industry-leader in the 4G roaming services, offering more than 70 4G roaming destinations to its customers in the industry.