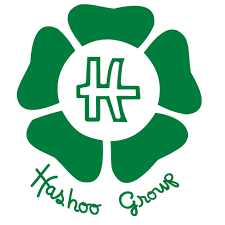 HASHOO GROUP STANDS BY ITS ASSOCIATES IN THESE CRUCIAL TIMES
HASHOO GROUP STANDS BY ITS ASSOCIATES IN THESE CRUCIAL TIMES
Hashoo Group in these troubled times is ensuring practicality of having a disaster preparedness and business continuity plan by ensuring safety and mitigating risks to employees as much as possible.
COVID-19 repercussions have struck down industries all around the world. Hospitality industry has received the worst blow due to the economic despondency amidst this crisis. With the precautionary measures becoming inevitable, Hashoo Group took proactive actions to ensure safety, and in compliance with Government directives, Group has implemented the closure of most hotels, and has postponed all non-essential projects.
Haseeb Gardezi, Chief Operating Officer Hashoo Group Hospitality Division said that Hashoo Foundation has been mobilized to provide practical support for the most marginalized and at risk, during this COVID-19 outbreak and lockdown, Hashoo Foundation has responded with emergency and relief activities through its humanitarian outreach programs by distributing hand sanitizers, soaps, and face masks to vulnerable areas. Hashoo Foundation is also educating the masses on self-hygiene and certain measures that can be taken to avoid contamination and spread of COVID-19. Along with this Hashoo Foundation through its women empowerment program "Hashoo Hunar" has trained women on stitching masks for our law enforcement agencies. He further told that several Hotel One properties are being used as official Quarantine Centers.
Meanwhile, Haseeb Gardezi firmly refuted the news regarding laying off the employees and assured the staff that no such decision has been taken. He said that Hashoo Group being the largest and the most credible hospitality group will always ensure that decisions are made in accordance with the best interest of our loyal associates.
Keeping in view the current scenario, the management of Hashoo Group has decided that all the associates in the Group shall be paid as normal this month, and in line with the Government directives throughout the lock down period. The senior executive team at the corporate office has volunteered to take significant salary cuts to aid the business in this hour of need. Furthermore, work from home policy has also been approved to facilitate associates who are working remotely.
From time to time we will continue to communicate to, and work with, our team members and other key stakeholders to ensure we are doing everything we can to manage the impact of COVID-19. Hashoo Group shall stand strong with our people and government during this pandemic. We hope and pray that Insha'Allah the lively hood of Pakistan is restored, and we all return back to our normal lives soon.