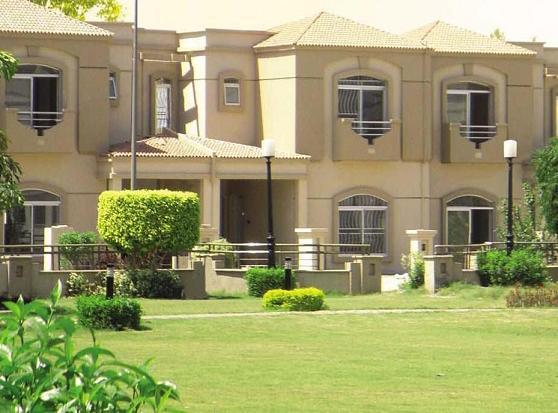 Benefits of Living in a Developed Society
Over the years, individuals living in our country have experienced the nonexistence of the development of societies. Nevertheless, since the past few years, gated communities' culture has evolved, and in the present day, people prefer living in a secure neighborhood.
Therefore, quite a few developmental schemes were introduced, including Lahore Smart City, Etihad Town Lahore, Capital Smart City Islamabad, Super City Sahiwal, and the list goes on.
The formation of these societies has changed the perspective of people in the country. This is because; they offered modern urbanization with unconventional infrastructure, making them stand out against a neighborhood array.
For instance, Capital Smart City Islamabad offers such unique benefits that people rarely can think of. However, if you are looking for a developed society in your area and cannot think of any profits, so do not worry; we have your back.
Here is the list of benefits for people living in a developed society, which you certainly cannot miss.
An upswing in social interaction:
People from different ethnicities and cultures come up and live together in a society. Thus, it results in an exchange, which profits to your social group.
Once you are familiar with a family, you acquired yourself with knowledge of their traditions and customs. Additionally, you can go out with them on picnics and events, which, in turn, makes your outing exciting.
Undoubtedly, living in a developed society gives you a sense of security. The facilities, including CCTV cameras, facial sensors, and fingerprint sensors, are stalled at every point for a safety check. Additionally, manual guards are also laid for duties, who keep an eye on everyone.
Several societies are introduced all around the country, where plots are up for sale at an affordable price. Capital Smart City Islamabad is one such society, where an individual can take hold of properties in a reasonable amount. Moreover, the installment plans also affordable prices.
While living in a four-boundary wall society, you do not have to unearth recreational activities. It offers various recreational activities, including swimming, gyms, golf clubs, theme parks, shopping complexes, etc.
Eco-friendly environment:
The smart cities introduced in Pakistan strive to endow with an eco-friendly environment. For that reason, the sewerage system, energy-efficient lighting system, and CNG based power backups, etc. are introduced. Thus, it results in an eco-friendly atmosphere that benefits the earth too.
The union communities of developed societies set you free from daily worries. A worker is sent on your way as soon as they receive your complaint about anything. Thus, you do not wait for long hours to get something fixed.
Societies, including Etihad Town Lahore, offer green areas with energy-efficient facilities. The four-boundary wall developed community keeps the inhabitants safe and sound from acute climate conditions.
Well, these are enough benefits for you to go through today! Besides, if you reached a conclusion, head over to our site, find a home of your own now.