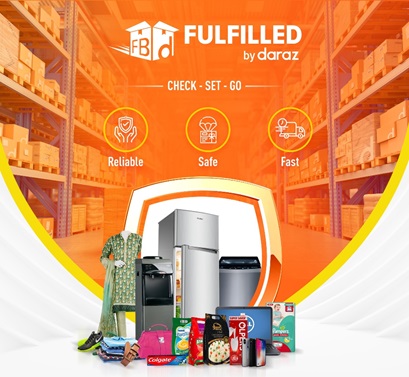 Fulfilled By Daraz – A Unique Experience for Customers, Sellers and Brands this 11.11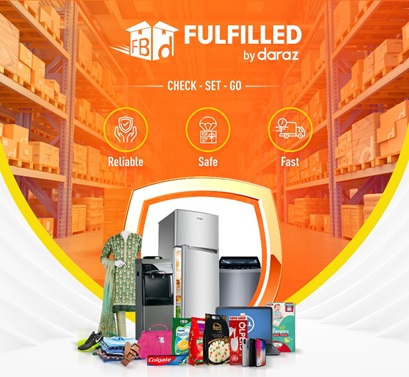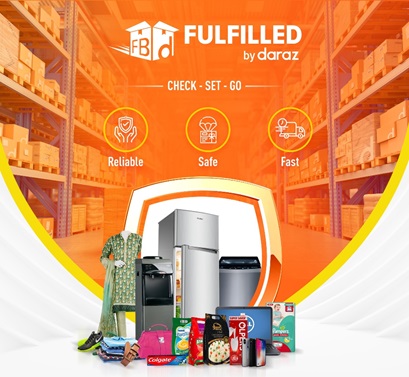 With the advancement in technology and digitization of different commercial sectors in Pakistan, the e-commerce industry is also picking up the pace towards development while creating vast scale opportunities for the sellers on board to facilitate customers in terms of online shopping with convenience. Daraz is the biggest online marketplace of Pakistan, with over 15 million products for everyone on one platform. Whether it is about a grocery or home appliances, women and men wear or that of kitchen accessories, Daraz has everything you can think of.
Daraz has achieved tremendous milestones while significantly contributing to the growth of the e-commerce industry in Pakistan. It is not only that Daraz has created numerous opportunities for the sellers at one place, but also that customers can have a maximum of the convenience of shopping while sitting in a cozy corner of the home.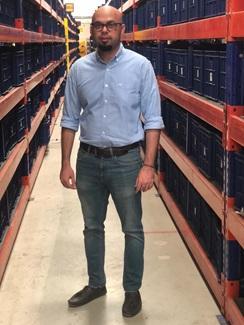 To expand the services and to enhance the shopping as well as selling experience at Daraz, this mega online marketplace introduced Fulfilled by Daraz. The idea behind this initiative was basically to reduce the hassle of order packaging and shipping for the sellers and responsibly delivering it to the customers within the time limit.
When we asked Fahd Qureshi, the head of Fulfilment, about the need of launching Fulfilled By Daraz, he expressed that, "Fulfilled by Daraz or FBD was launched to provide our customers and sellers a unique experience on Daraz through our expertise in Fulfillment operations."
Over the past few months, as the rate of digital adoption in Pakistan has accelerated, Daraz has witnessed a significant increase in traffic and expects to receive a record-breaking number of orders during the sale. With this proliferation, the challenges to maintain the quality of services and customer experience are also increasing. It was mandatory to address these challenges with the attribution of different possibilities in future so that the measures can be taken in time for a flawless experience through Daraz.
The most important part of customers and sellers experience through Daraz is the fulfilment of responsibilities at the logistics part. It includes packaging and shipping of the orders while making sure that everything meets the deadlines. One positive experience can produce a hundred more and so on, which will be ultimately resulting in the enhancement of e-commerce sectors across the country.
Fahd further added, "With our state-of-the-art Alibaba systems and network of Fulfillment Centers (FC's), our main aim is to help sellers conduct and grow their business and to provide customers reliable order fulfillment."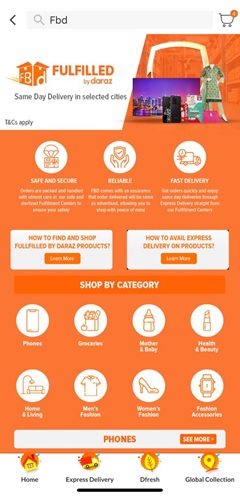 Here, the biggest concern for the sellers can be about what is the percentage share of Fulfilled by Daraz as compared to Seller Marketplace. So, Fahd Qureshi told that currently, the FBD share is approximately 25% of the overall business of Daraz Pakistan.
Furthermore, he believes that the resilience has shown during the COVID-19 pandemic through Daraz's Fulfillment network and the FBD marketing campaigns this year are the two key contributors to creating awareness and garnering the customers' trust. As a result, in the last month (September) Daraz has seen approximately an 80% increase in the FBD items shipped compared to the previous year.
When it comes to customer experience, it was something important to know that how Daraz ensures the quality of the product being delivered via Fulfilled by Daraz. So, we asked the same from Fahd; he put the satisfaction into words as, "Quality controls have been embedded throughout the operational flow. Each product that is received at our FC goes through a quality check and is then made part of our inventory where it is closely monitored." He further added, "We handle our products with care while we pick, pack and ship and conduct a final verification during processing orders."
According to the head of FBD, there is absolutely no compromise on quality compliance as customer's satisfaction is paramount in FBD. The three main USP's Fulfilled By Daraz offers the customers are Safe, Reliable and Fast deliveries.
Moreover, the facility of express delivery is an exclusive channel on FBD where customers can avail same-day delivery in three major cities – Karachi, Lahore and Islamabad. All of these processes are mainly to make sure that the customer is trusting online shopping through a mega platform like Daraz and that no one can have any bad experience.
Another critical concern at the customer's end can be how Daraz manages returns, and Fahd responded to it as, "All customer returns are routed to our FC's in Karachi, Lahore and Islamabad where they go under a detailed quality check by our specialized agents. The FBD team collaborates with the Customer Services, Seller Support and Transport teams where required to solve each customer return through an objective process. We then gather insights from our customer returns data to see how we can further improve our customer and seller experience." He also mentioned that all FBD products stored at our FC's are covered under our insurance policy.
The vision of Fulfilled By Daraz is that Daraz envisions FBD to be the ultimate online shopping experience for both customers and sellers. To achieve this ambition, Daraz plans to increase FBD footprint and have crafted an expansion strategy where it will be opening next FC in Faisalabad.