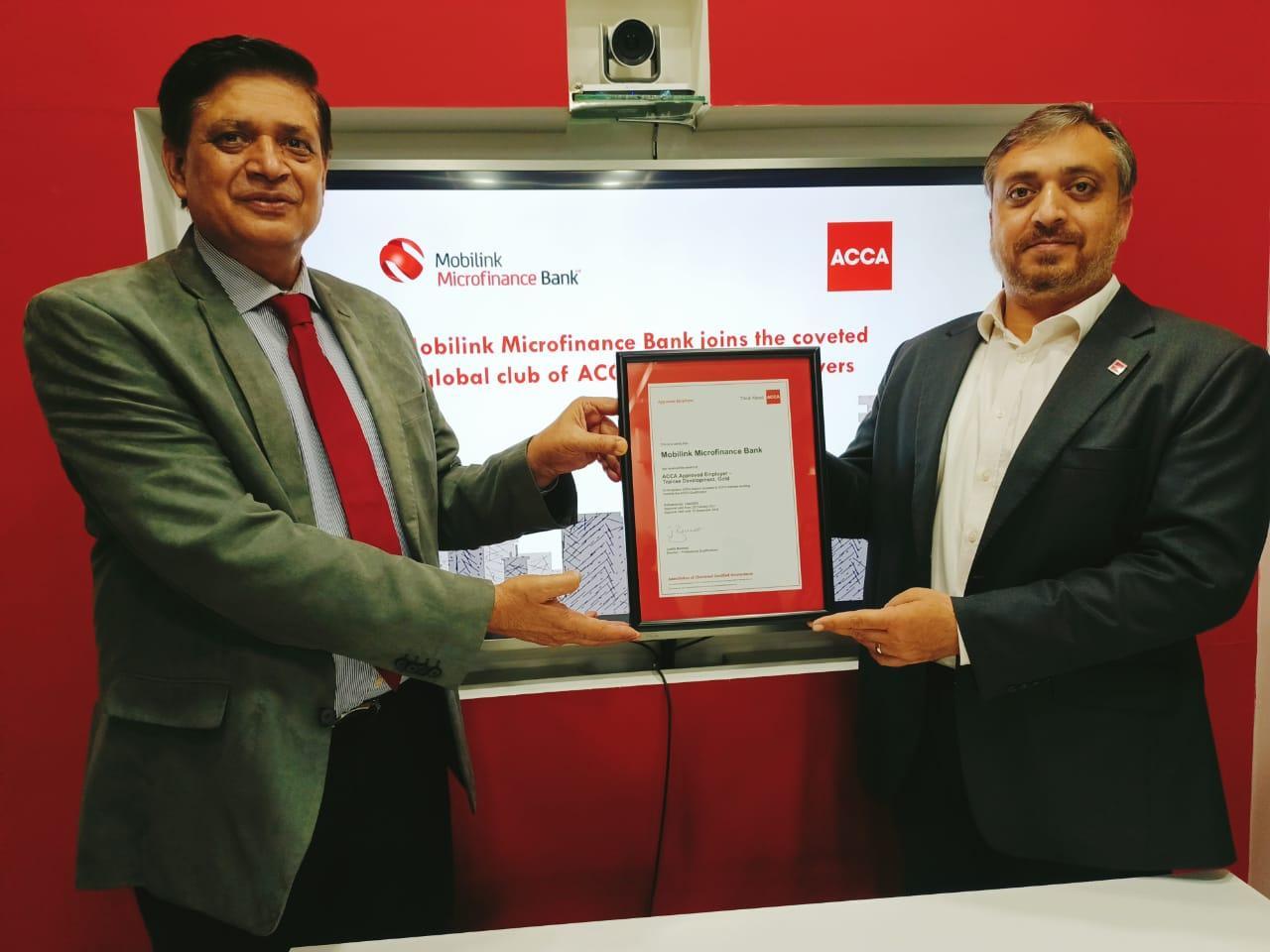 Mobilink Microfinance Bank joins the coveted global club of ACCA Approved Employers
Mobilink Microfinance Bank Ltd. (MMBL), Pakistan's largest digital bank, has been recognized as an Approved Employer for its outstanding employee development and training initiatives by ACCA (the Association of Chartered Certified Accountants), the world's leading body for professional accountants.
The achievement further cements MMBL's standing as a preferred employer in Pakistan's banking and finance industry.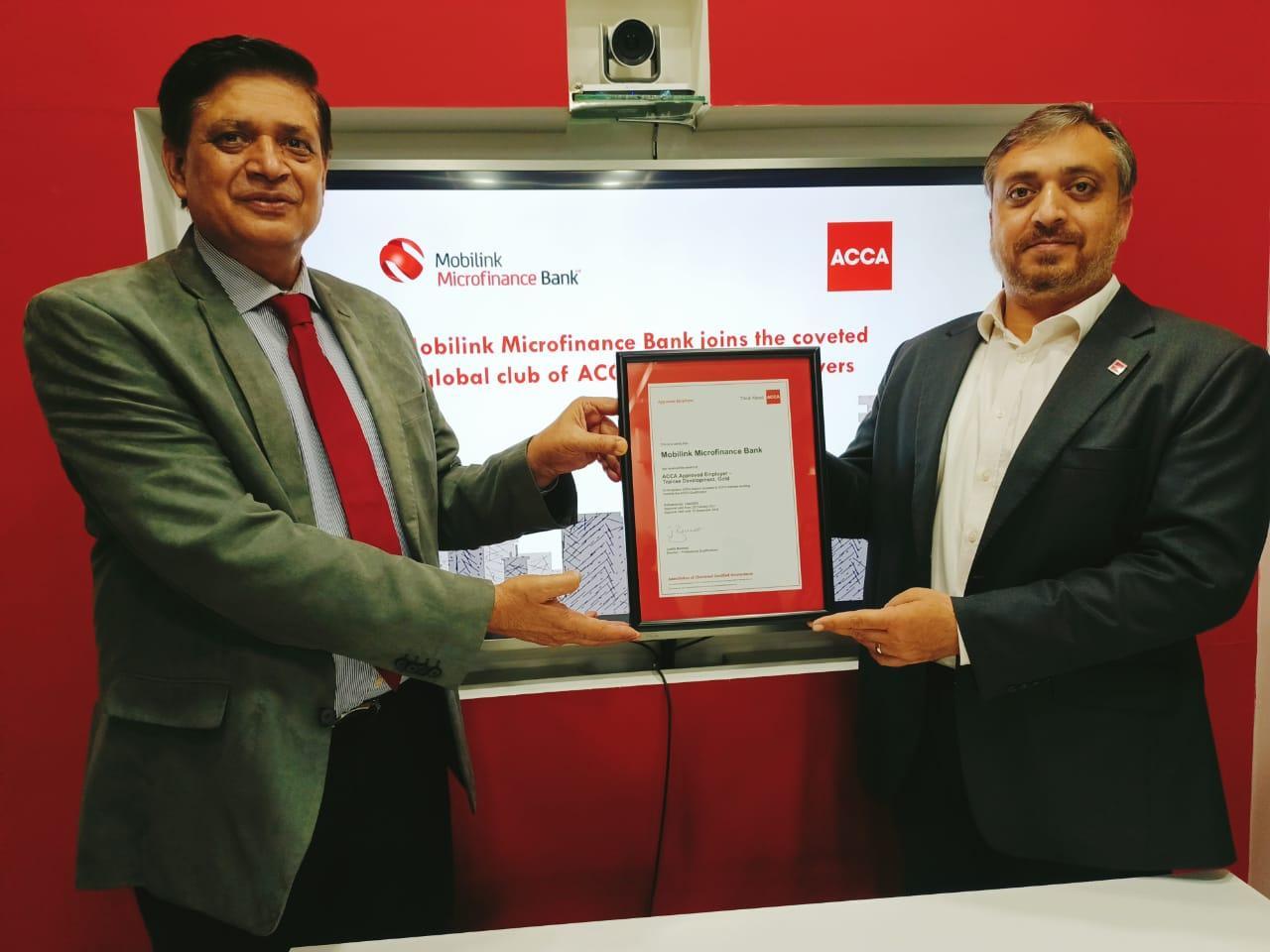 ACCA's Approved Employer Program recognizes select employers globally for their high standards of staff training and development. MMBL's recognition is indicative of the organization's commitment to ensuring that ACCA members and future members have the right combination of technical, professional, and ethical skills to add value and drive the business forward. As part of the recognition, MMBL will now get exclusive access to ACCA's global network of leading employers and professionals, world-class employer resources, and award-winning thought leadership.
Welcoming the development, Samiha Ali Zahid, Chief Human Resources Officer (CHRO) MMBL, said: "We are thrilled to become an approved ACCA employer that will not only help us attract and retain the best talent but will also give access to ACCA's professional insights. MMBL is fully committed to nurturing its workforce through dedicated professional development programs. Our focus is to ensure a high employee retention rate through dedicated mentoring and coaching to develop our staff for effective succession and leadership roles uptake in their professional careers."
Chief Finance & Digital Officer, MMBL, Sardar Mohammad Abubakr said: "MMBL takes pride in being an employer of choice in the country. The latest recognition from ACCA is in line with our focus on nurturing a growth-oriented culture at the Bank. We are committed to fully benefitting from this opportunity to further enable and empower our valued employees. It is our employees, solely because of whom, we are who we are. Their strength and development will always be our top priority".
In his congratulatory message, Sajjeed Aslam, head of ACCA Pakistan, says: "We're really excited to welcome Mobilink Microfinance Bank to our global network of employers. Together we'll develop the future-ready talent that our country needs to future-proof businesses and advance our economy. It's also an opportunity for both ACCA and MMBL to collaborate on areas such as financial inclusion and SME development to amplify our contribution towards a better, fairer, more sustainable future for all."
MMBL, being the largest digital bank of Pakistan, is one of the leading institutions with a strong focus on the capacity building of their workforce. The bank considers its employees the most valuable asset and continues to invest in their growth and development to catalyze sustainable growth of the organization in the long run.