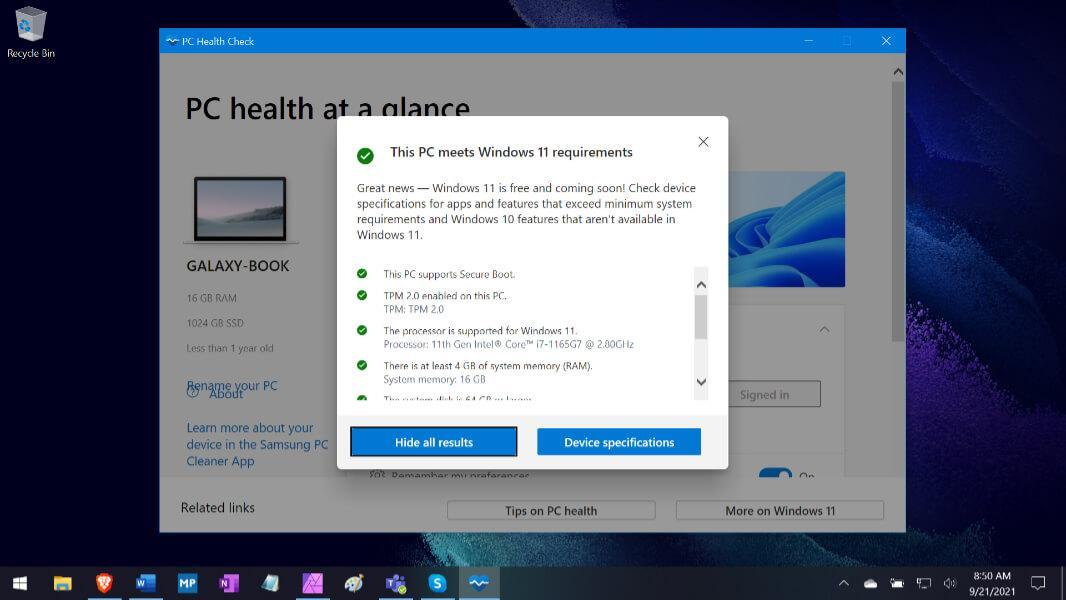 The PC Health Check is back
The PC Health Check App is back. It can tell you why Windows 11 is not available for your computer.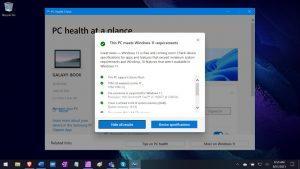 The Health Check app has a new version that makes recommendations to determine if your computer has easily fixable compatibility problems. These include whether Secure Boot is disabled or enabled. Windows 11 starts rolling out to compatible PCs starting October 5.
How do you use the PC Health Check?
In the taskbar's search box, type Windows Security. Then, select the result.
Select Device performance for the Health Report.
There is no official announcement on its return. the new version PC Health app can be downloaded on the Microsoft website. Assuming that's the case, it means that you're Windows Insider. I suppose they will actually test it before releasing the software to the general public.
Even if your system meets the minimum requirements to run New OS on your computer, Windows 11 Health Check for your PC is required. This tool is available from Microsoft. This is an excellent tool that Microsoft has made available to users.
Microsoft released an initial version in June of this app, but users quickly found it to be inaccurate and unstable. Microsoft attempted to fix the app, but it was never able to pass muster. Microsoft finally pulled the app and promised a new one closer to Windows 11's October launch. The third-party replacement provided clearer results.
This version of the PC Health Check App will hopefully work better.