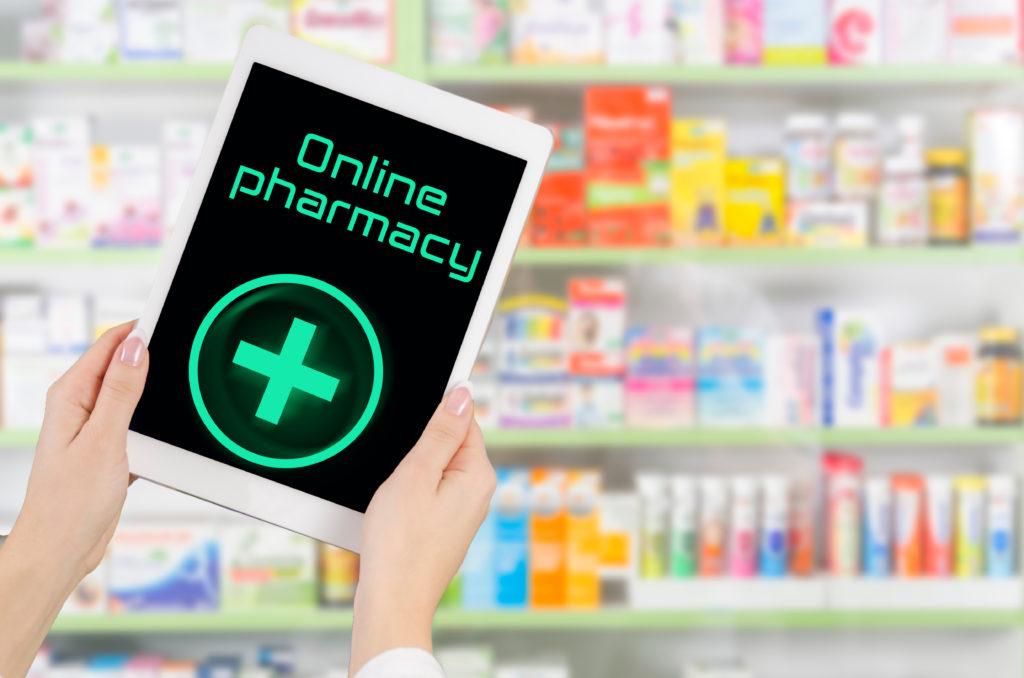 How an Online Pharmacy Store Can Help you Get Access to All Medicines
Online pharmacies, selling both prescription and non-prescription medicine. The trend of online medicine purchasing due to E-commerce development is increasing.
These provide the best facilities in cost, privacy policy, proper guidelines, and convenience. People who are living in distant areas and limited mobility can use these best services.
Their services include discounts, evaluation of prescription by a certified pharmacist, fast delivery, better access, and 100% authentic product.
Khalid pharmacy online store is one of the best options with the best services provides reliable products at reasonable prices. By browsing the categories and selecting the required product, you can access the medication within the time limit.
 Online Services of Pharmacies:
You should check who delivers the order and that it can handle by a licensed pharmacist.
When you deliver online medications, make sure of a person's identity.
They should give a contact address, such as a WhatsApp number, and email address, or a chat room so that individuals can handle any medication-related difficulties.
When doctors write multiple medicines, get advice from the pharmacist that is appropriate for the individual.
Khalid pharmacy online store delivers the product in 24-48 hours nationwide with delivery charges of around Rs 150.
 Categories of the Online Khalid Pharmacy:
In offline pharmacies, every section of medicine divide according to different criteria like disease, class, or other forms.
In this way, an online webpage also categorizes into different products according to nature.
It includes over-the-counter drugs, prescription medicine, household items, health aid equipment, nutritional supplements, and cosmetology.
 Over-the-Counter Drugs:
Over the counter drugs is the medicine that sells without prescription. This online store has a list of such medications with its price, strength, and manufacturing company. Valvozid Plus tablets pack size X 14 that include Bisoprolol and Hydrochlorothiazide.
These belong to the thiazide diuretic/ Beta-blocker class.
Valtrex tablets pack size x 42 available at Rs 4829 having active ingredient Valacyclovir. Valuprazol 20mg capsule contains Omeprazole active ingredient.
 Health Aid Equipment:
Health aid equipment includes various sized syringes, thermometers, insulin syringes, and others at different price ranges.
 Prescription Drugs:
In prescription drugs, including various medications, and you can buy from them which you want. Arson 75mg tablets with pack size X 20 are available at Rs 265. Artem 80mg injection with pack size X 6 is the anti-malarial drug having active ingredient Artemether at Rs 868.
Artho 50mg tablets with pack size X 20 available at Rs 200. Its active ingredient includes Diclofenac sodium and misoprostol.
Article tablets with various strengths available at different price ranges have Diclofenac potassium. Reunion 20mg capsules with pack size X 10 available at Rs 575. Its active ingredient is Isotretinoin.
 Cosmetology:
Face wash, acne cream, shampoo, and other beauty products include in the cosmetology category.
De Mal Shampoo 175ml with pack size x 1 is the best hair product at Rs 335. Acne fairness face wash is also available at Rs 325.
Acne vitamin face wash, a pink grapefruit foamy scrub that is oil-free, costs around Rs 351.