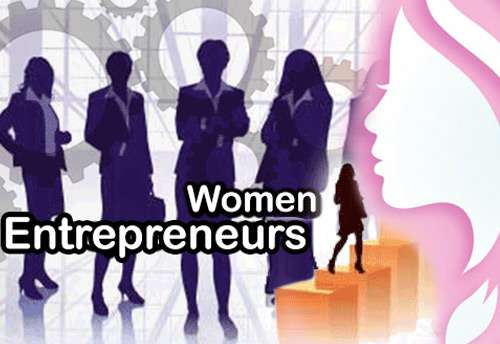 Women Entrepreneurship in Pakistan: A way forward
Women Entrepreneurship in Pakistan: A way forward
Women Entrepreneurship, the landscape of business and work is transforming globally. To benefit from the on-going technological surge and innovative,
Disruptions, developing countries (like Pakistan) find them in-between challenges and opportunities,how the country's future regarding development and business is going,
to look entirely depends on how we respond to these new ideas and inculcate them systematically.in terms of realizing,
The eminent significance of women in entrepreneurial culture, Pakistan is evolving but with a slow pace, in midst of striking,
opportunities, we still face basic challenges like; raising the status and security of women in the society, their inclusion,
And recognition of leadership abilities in paid economic activities and giving them access/opportunities to learn new technological skills to keep,
up with the world.Women Entrepreneurship
To overcome these challenges and support the government/stakeholders, Karandaaz is playing an instrumental role since inception of their "Women Ventures". Through conducting extensive market scoping exercises involving female entrepreneurs, Karandaaz found following anomalies; unfavorable business and regulatory environments, societal and cultural barriers, lack of networks and knowledge and links to high-value markets. All these factors are contracting access to finance for women-led and managed businesses. While this is a problem for SMEs in general, it was disproportionately impacting women in Pakistan.
Recognizing that financial institutions were reluctant to develop a sustainable strategy to address this significant market gap, Karandaaz launched its own program to help serve women-owned businesses.
Women Ventures is looking forward to institutional partnerships to strengthen the ecosystem that fosters women-led SMEs in Pakistan.
Through collaborating with other entrepreneurial ecosystem stakeholders, WV team seeks to create networks and build a responsive community that can address the above mentioned anomalies for inclusive growth of Pakistan.
Women Entrepreneurship
One startling success story is of a mother (Roida Amjad) who runs a New Age Flour and General Mills in Peshawar with her daughters.
The women run the mill in a male dominated industry operating in one of the more culturally conservative parts of Pakistan.
Today New Age Flour Mill is known in the market for the quality of its product and strong business ethics.
Karandaaz investment has assisted the team in upgrading their outdated machinery, allowing them to increase production capacity and meet their rising market demand.
Optimistic factors about WV initiatives are range and depths of their interventions. Karandaaz, regularly hold conferences, seminars/webinars and generate online resources to make public aware of these pertinent issues.
On this day, that is dedicated to think about our women and how to strengthen their position in evolving world of work, we all must commit to understand and benefit from opportunities in hand.