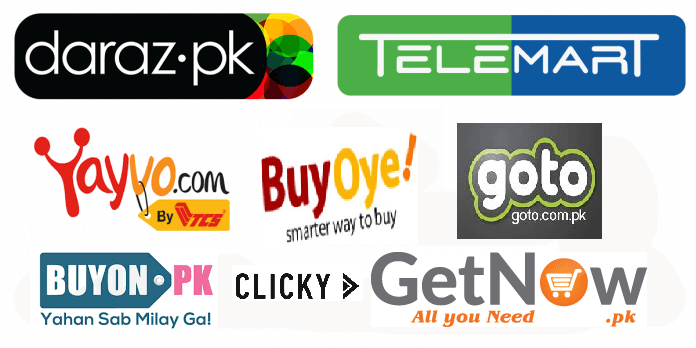 6 Pakistani Online Shopping Stores to Keep in Mind
Online shopping is one of the most commonly prevailing activities among the working class in Pakistan. Be it high-end electronic gadgetries or average-costing mundane items, people simply visit their most trusted online store and place their orders. There was a time when the customers' trust on e-commerce was vague, but now, it is more apparent than ever. The reason behind the firmness in customer satisfaction is the reliability provided by the shopping cart platforms. This post aims to tell you about some of the best online shopping destinations in Pakistan.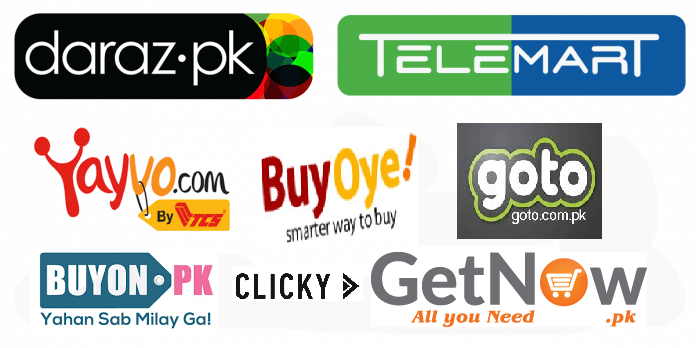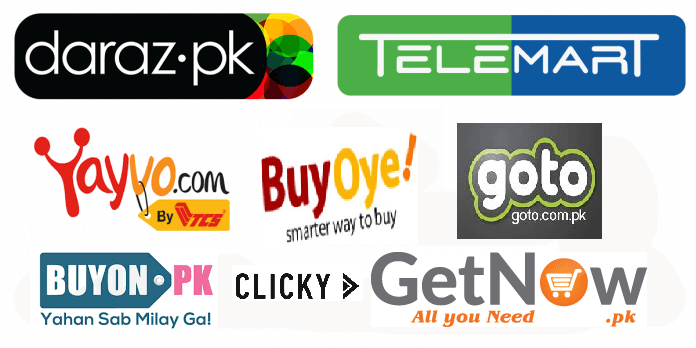 Daraz.pk
More like Amazon.com, Daraz.pk is the first online store to hit a significant figure in terms of sales in Pakistan. Therefore, it is the first store to become popular among the customers. I won't be wrong if I say this was the platform that initiated the online shopping trend in Pakistan. Following the structure and strategy of Amazon.com, it has a broad product category with subdivisions to ease the shopping process. Since consumers can buy almost everything at one place, their trust enhances each time they shop. Furthermore, the reasonable product price is yet another reason why buyers are satisfied with the services.
Yayvo.com   
Similar to Daraz.pk, Yayvo.com is another online store that follows the business strategy of Amazon.pk. It serves as a medium between the buyer and the seller and has a wide range of products. The categorical division makes it easy for customers to search their desired products. On the other hand, it provides businesses with a cheap platform to market their products. Since both the customers and businesses are highly benefitted, people highly prefer to use this store.
Telemart.pk
As the name indicates, Telemart more like a technological marketplace. Despite the categorical division, the key products it sells are the related electronic gadgetries. The broad categories include mobile and tablets, men's fashion, ladymart, laptop and IT devices, home and kitchen appliances, health and care, automotive, books, and accessories. You may find a few non-technical items, but most of them are electronic products. However, the books' section is a purely non-technical category where you can find books on various topics.
BuyOn.pk
Buyona multipurpose online marketplace that isn't confined to clothes, beauty, and electronic devices. You can find hotels, photography, flights, car rental, and other services at the store. What is more, most of the items available at this store belong to the international brands; therefore, they are a bit pricey. That's why it couldn't be as lucky as other online marketplaces in terms of fame.
Getnow.pk
This newly introduced Getnow.pkonline store is yet another Daraz.pk in Pakistan. It allows you to sit with your laptop in your lap or mobile phone in your hand and add anything you want to the cart. Whether you want to use it as a grocery store or you wish to buy clothes or expensive electronic items, you will find everything at your fingertips. What is more, the prices offered at this store are cheaper than others that became the root cause of its speedy fame.
Goto.com.pk
You feel like you are either using Amazon.com or AliExpress.com when you browse through Goto. The layout of this online store resembles that of renowned international shopping cart platforms and the services provided by them are also the same. The broad categories include men's fashion, women's fashion, kids and babies, phones and tablets, TV, audio & video, computing, appliances, home & living, sports & fitness, games & consoles, cameras & accessories, beauty products, automobiles & motorcycles, and books & stationery. However, they are further subdivided into various sections to ease your shopping experience.
BuyOye.pk
BuyOye.pk is one of the fastest emerging online marketplaces in Pakistan. It's a new store and it already comes under the top three e-commerce websites. The reason for the amplifying fame is the wide product range and the feasible customer services. You can buy almost everything right in one place as the product list includes clothing, cosmetics, watches, electronics, home and kitchen, exercise and fitness, kids and babies, and other sections. Moreover, you can shop and call the customer care department anytime at all. Also, the hot deals are announced time and again that are the bounties you get for shopping at BuyOye.pk.
Clicky.pk
Clicky.pk is a fashion-oriented online marketplace having the categories for men, women, kids, and home and living. However, they have been divided even more to bring easiness to your shopping experience and each section includes branded items. The unique feature of this online store is the three-day return policy that enhances the customer satisfaction. Clicky isn't very famous yet, but it has the potential to be competitive and grow more.