Get 75% Off with Bank Alfalah Cards on TCS Sentiments Express


As the last week of November grow closer, sale campaigns keep popping up everywhere. TCS Sentiments Express recently announced their version of Black Friday as, Gift Back Friday. The campaign offers reduced prices, other discounts on all of their products. This gives you a chance to pre-book gifts for all the events coming up in your calendar.
Along with this, Sentiments Express released an exclusive gift card with a shopping worth of Rs. 2000 available for sale on half price! Making it even sweeter, they are offering you a chance to win 5 Tola GOLD!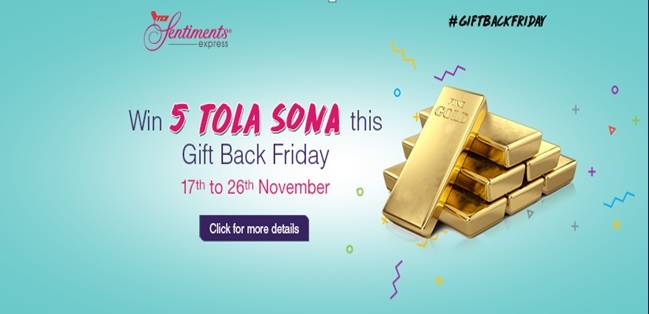 The whole concept of the sale is for you to pre-book gifts for whole years' events, birthdays, anniversaries, weddings, graduations etc. now and then become hassle free. Pre-book your gifts now on great discounts and then let TCS Sentiments Express deliver them to your loved ones on their big days.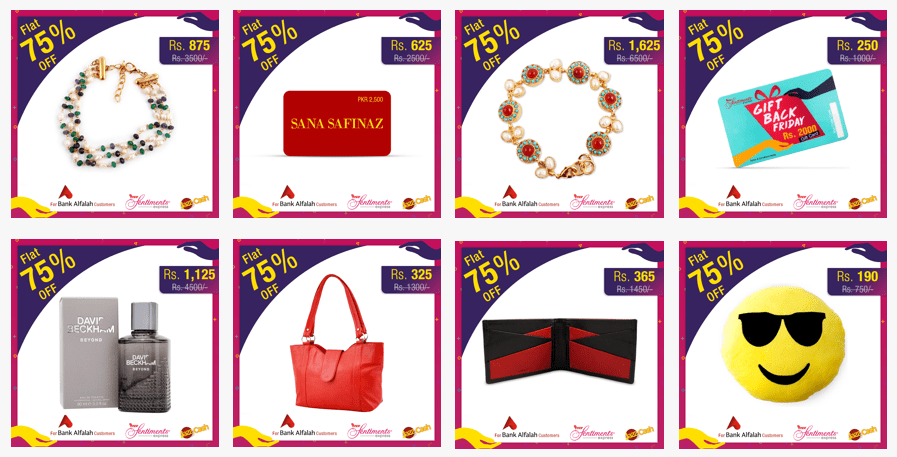 But now to put a cherry on top, Sentiments Express has announced flat 75% additional discount for anyone who shops on the Sentiments Express website with a Bank AlFalah card.
What does this mean? It means that you can purchase products already available on discounts with an additional 75% discount. How? Well, if you have a Bank AlFalah card, log on to the website on November 24th, 2017 and send you loved ones gifts. The discount on Bank AlFalah lasts only for one day, so mark your calendars and avail the amazing discount.
What can you get at this sale? Sentiments Express has an offering of products in many categories. You can buy for your loved ones cakes, flowers, perfumes, luxury leather goods, cozy cushions, gift cards and many more!
A few deals you can get on this special discount are; Sana Safinaz Gift Card in just Rs. 650 instead Rs. 2,500, real leather M. Jafferjees Wallet worth Rs. 1,450 in just Rs. 363. For a perfume fanatic, you can get the Calvin Klein Eternity for Men in just Rs. 1,050 while it originally costs Rs. 4,200.
For a loved ones' birthday coming you can get them a delicious Chocolate Fudge Cake in just Rs. 413 instead of Rs.1,650. Or the Lavish Bouquet worth Rs.1,350 in just Rs. 337.5.
Gift Back Friday in all its glory is ending soon! So what are you waiting for? Log on to the website here  on November 24th to avail amazing discounts and pre-book gifts for whole years' events. No minimum buying limit. No hidden charges. Go and get your loved ones amazing gifts with amazing discounts.