ACCA launches the ACCA Careers Job Board
                              ACCA launches the ACCA Careers Job Board
Lahore: 24  November, 2017 -ACCA Pakistan launched the ACCA Careers Job Board in Islamabad to support employers by giving access to highly skilled pool of qualified accountants. The ACCA Careers Job Board is an official recruitment portal and is unique as it's the only truly international job board that allows employers to recruit from across our global network, and allows our stakeholders to apply for roles worldwide through one secure site.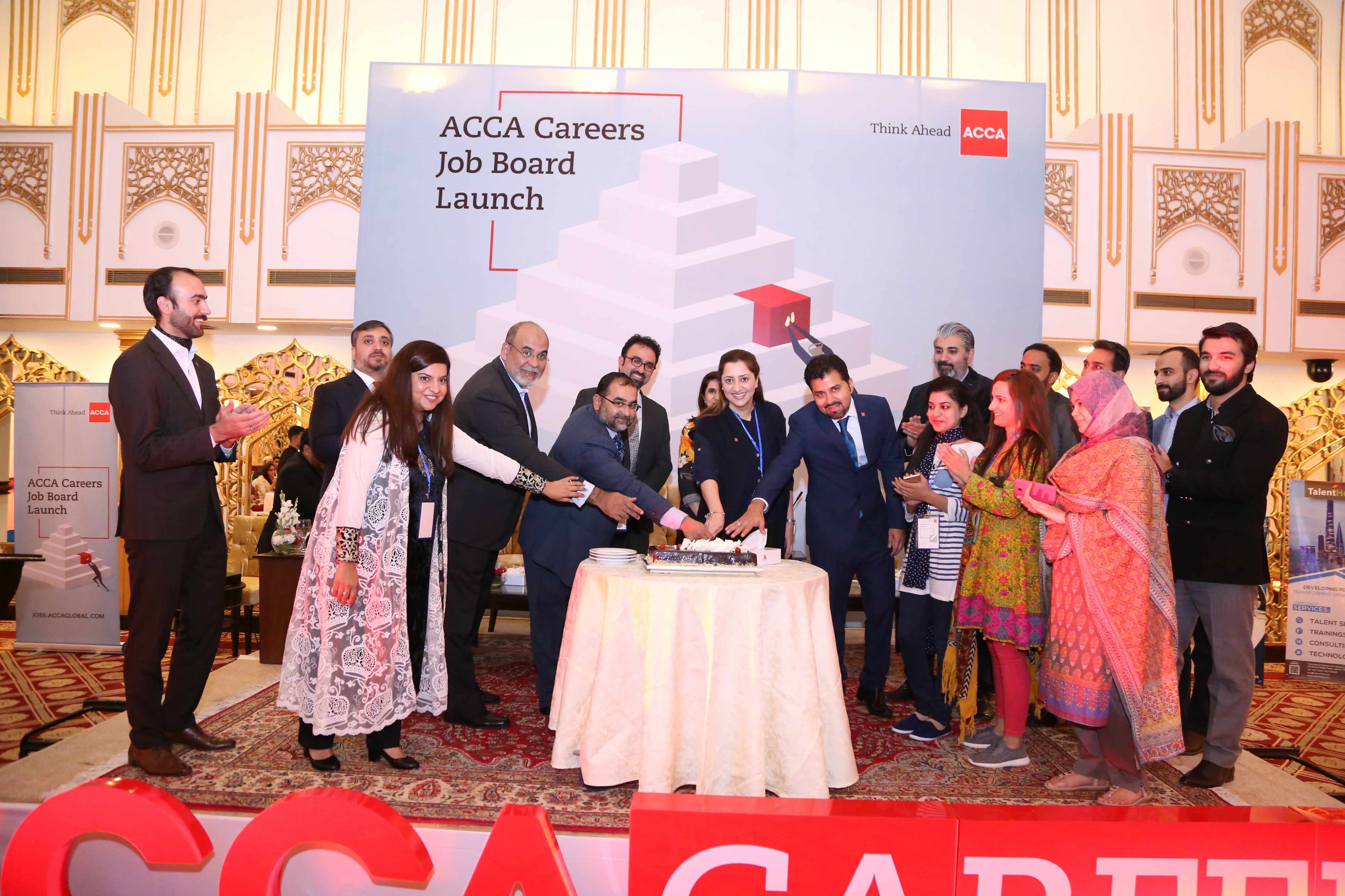 It's the main way that we support employers in accessing our highly skilled pool of qualified and qualifying accountants and finance professionals. They can then get the talent they need to support and grow their organisations globally.
Since April 2017, there have been well over one million jobs posted on ACCA Careers Job Board; that's one job posted every 16 seconds. So far there have been 1.5 million jobs included on the site.
"Getting the right candidate for the right job is a huge task for any organisation.ACCA Job Board offers career advice and capacity building articles along with a large pool of jobs making it an ideal solution for employability and recruitment issues," said Nadeem A Malik, Cloud Lead Pakistan, IBM.
"On the ACCA Careers Job Board, there's a talented pool of over 670,000 ACCA trainees and members to choose from and employers can be confident that the job seekers they are targeting have the right technical and ethical skills needed to succeed in your workplace," said Sajjeed Aslam, head of Pakistan.
The launch event in Islamabad included employers endorsing ACCA as a qualification of choice. The panel discussion around future skills included speakers like Amna Tahir, Head of Internal Audit, Telenor Pakistan, Nadeem A Malik, Cloud Lead Pakistan, IBM, Yasser Qayyum, Senior Advisor, Career Pakistan and M Masood Imran, Director HRM, Auditor General Pakistan. The moderator for the event was Ayla Majid, ACCA Council Member. Salman Amin, executive director, NEPRA gave the keynote address at the launch.
The Job Board can be accessed at jobs.accaglobal.com