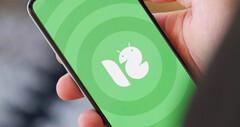 Android 12 is expected to be available for over 70 Xiaomii, Redmi, and POCO devices.
According to a report by Xiaomii, Android 12 will eventually be available on more than 70 devices, including those manufactured under the Redmi, POCO, and Black Shark brands. However, older handsets such as the Redmi K20 and Mi 9 will not be able to access Google's new OS.
Xiaomi UI has compiled a list of its devices that will see Android 12. This list has not been approved by Xiaomi. However, Xiaomi UI claims to receive 'internal information from Xiaomi and MIUI', and its other lists have been on the money before.
It is unlikely that it will be the first company to release Android 12. We expect Google to first release Android 12 with its Pixel 6 series, then issue it to all Pixel 5a 5G and older Pixel devices. Some devices might receive the OS update sooner than others, as Xiaomii has been testing Android 12 internally and in closed betas.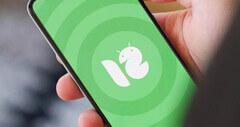 The Mi 11 series appears to be the first Android 12 device, and will likely arrive in MIUI 13. The Redmi K40 Pro and Redmi K40 Pro+ are already at the closed beta stage too, with the Redmi K40 behind the pair in an internal Android 12 beta. Xiaomi is also testing Android 12 internally on its Mi 10, Mi 10T, and Redmi K30 series smartphones, as well as some POCO phones.
A long list of Xiaomii, Redmi, POCO, and Black Shark smartphones has been published by Xiaomiui in regard to their status with Android 12. According to the update list, which is unofficial but allegedly produced with the help of "internal information", there are already 12 smartphones undergoing internal Android 12 beta testing, including the extensive Mi 11 range, the POCO F3, and the Redmi K40.
The column "will get Android 12" lists dozens of Redmi and POCO devices. There are also 12 Xiaomi Mi brand smartphones listed with the same heading. Then there is a selection of six smartphones, which includes the Redmi Note 9 (Global), that may or may not get the Android 12 update