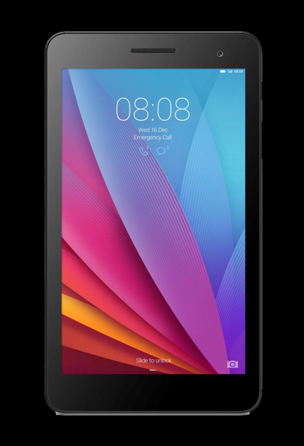 Another Marvel of Huawei has entered Pakistan
Another marvel of Huawei has entered Pakistan's Technology Market
Huawei has certainly brought good news for Technology seekers who are in search of something extra
Huawei Pakistan has introduced another wonder of its technological expertise, which has undoubtedly given the users a smart table come phone. This smart device possesses latest OS, super efficient processor, smooth user interface and ultra power packed battery which would be supported by smart power saving technology. Huawei has made sure that it delivers to its users, the state of the art phablet, which exhibits the high level proficiency of the company's R&D department.
Huawei's official, Mr. Fraz M Khan, Country Marketing Head stated, "We have delivered such a smart phablet, at an affordable price, which is certainly going to serve as a perfect companion for its users. Along with many other attractive features, our company has equipped it with super heavy power house supported by smart power saving technology, to ensure that it offers endless smooth experience."
This super incredible tablet of Huawei, would serve as a smart phone, by inserting a SIM card in it, the users can enjoy 2G/3G voice calling and also text/multimedia messaging as well. This tablet's thin and elegant metal design and feather weight lightness has surely added to its magnetism. The supreme high quality of this phablet, ultra fast 3G internet browsing and smart power saving technology with mega battery power is sure to intensify the anticipations of the Huawei lovers.
Following its long set trend, Huawei is steadily on its way of delivering excellent quality products and making its positions stronger in the fields of innovation and technology. The sales growth in the first half of the year 2015, released by this market leading brand is certainly a sign that Huawei would soon be setting new bench marks with respect to sales and technological expertise.