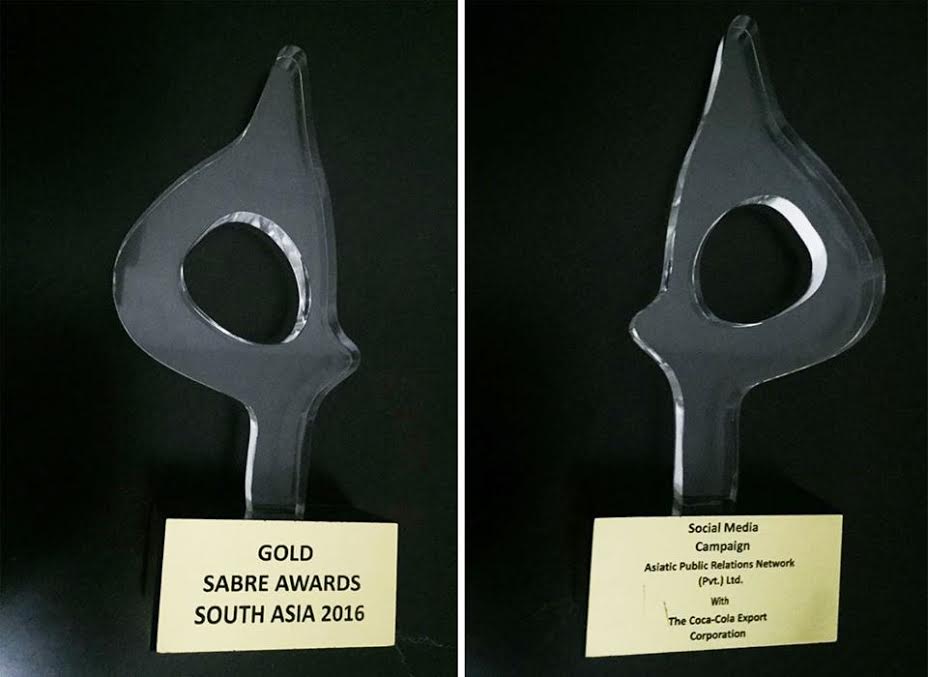 APR Wins Prestigious International Award in Public Relations
APR Wins Prestigious International Award in Public Relations
Karachi, August 09, 2016: Asiatic Public Relations Network (Pvt.) Ltd., a leading PR agency of Pakistan, established nearly 25 years ago, has been declared as the winner of the category Social Media Campaign, of the 2016 Gold SABRE Awards South Asia. The prestigious SABRE Awards for Excellence in Public Relations Programming attract close to 5,000 entries globally each year and provide the premier showcase for the best that public relations has to offer.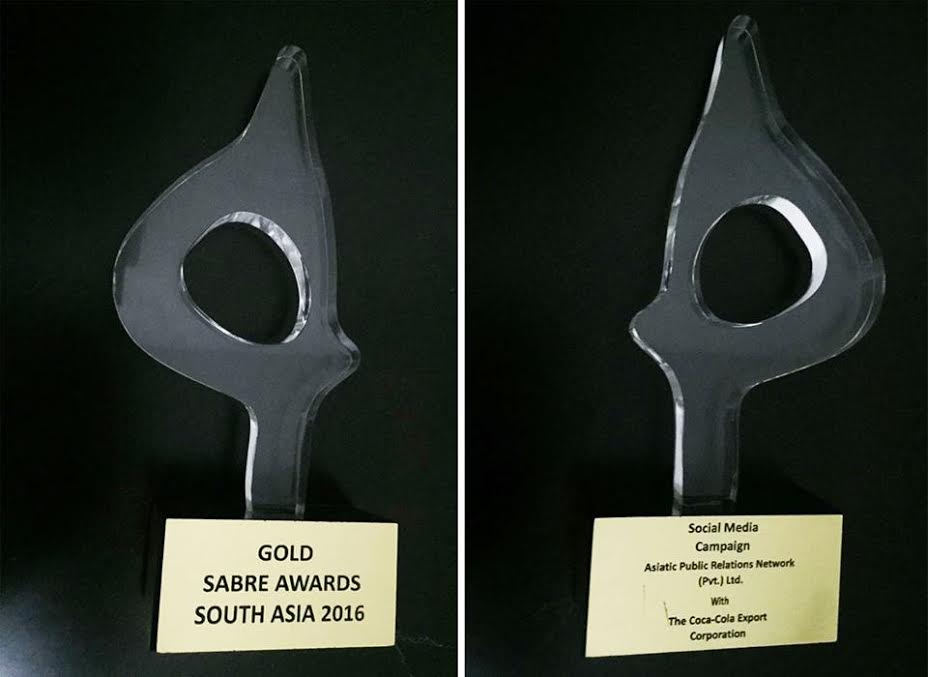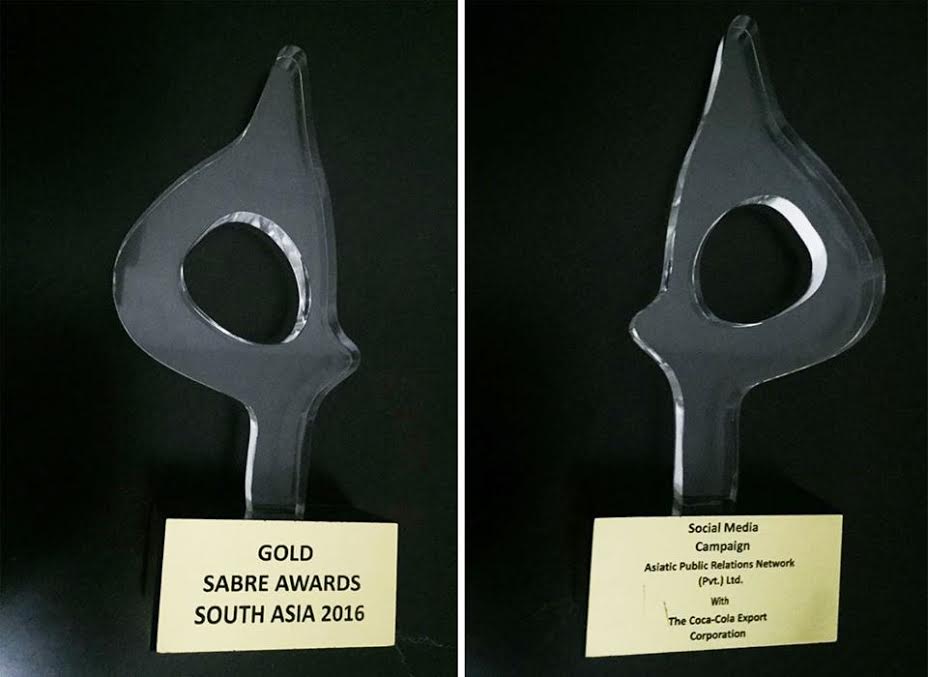 APR has won the Award for its entry: The Coca-Cola Book Bank, a unique PR activity conceived and executed by the agency for its client, Coca-Cola Pakistan, and which targeted collecting donation of textbooks from the public, to be given over to students of schools operated by The Citizens Foundation (TCF) and other NGOs for less privileged children. The campaign was actively promoted on the social media and had received an overwhelming response.   "We are happy, honoured and humbled on receiving this award, which is an independent third-party endorsement of our creativity and capabilities, and which is a victory not only for APR but for the PR industry of Pakistan," stated Zohare Ali Shariff, the CEO of Asiatic Public Relations Network, and added "As a pioneer of PR in the country, APR is happy to note that this discipline has taken strong roots and is poised for sustained growth, as more and more organizations realize the critical role of PR in generating awareness, credibility and goodwill with stakeholders" The annual SABRE Awards are given out by the Holmes Group, which is headquartered in USA. The Group is dedicated to proving and improving the value of public relations, by providing insight, knowledge and recognition to public relations professionals. It delivers against its mission by providing the most sophisticated reporting and analysis on public relations trends and issues. The Group portfolio includes theholmesreport.com website, a comprehensive source of knowledge and information about the public relations business, a free global email newsletter, featuring  insights and coverage of the global public relations industry on a weekly basis, the Global PR Summit which takes place every year in Miami, the Agencies of the Year research, being the most exhaustive analysis of PR firm performance across the world and the world's largest public relations awards competition, the benchmark World PR Report, and the SABRE (Superior Achievement in Branding and Reputation) Awards separately for North America, EMEA, the Asia-Pacific region and South Asia.Holmes Group, the organizers of the SABRE Awards, writes about the Awards on its website as, "The rise of digital and social media has changed how companies engage with their key stakeholders – creating new opportunities for public relations professionals. But it has also shaken up the competitive landscape, blurring the lines between PR and marketing and forcing PR firms to compete with other disciplines, from ad agencies and digital specialists to management consulting firms. In this new environment, it is vitally important to showcase and to celebrate the best work produced by public relations firms and public relations departments, to demonstrate that PR can come up with big brand-building ideas, creative content, and strategic reputation management programs that impact the bottom line."
Note for the Editor:
Asiatic Public Relations Network (Pvt.) Limited, established in May 1992 as an independent entity, emerged from Asiatic Advertising which itself was founded in 1963. As such APR has a rich history of over 50 years behind it. Today APR is a leading communications and public relations agency in Pakistan, affiliated internationally with H+K Strategies. APR provides a comprehensive bouquet of services to its national and multinational blue-chip clients, including PR counseling, issues and crisis management, CSR and sustainability counseling, media relations, digital media outreach through its specialized unit, APR CONNECT, specialized trainings through APR IMPACT, strategic writing and content development, creative design, event management, stakeholder engagement, audio-visual productions and publications.