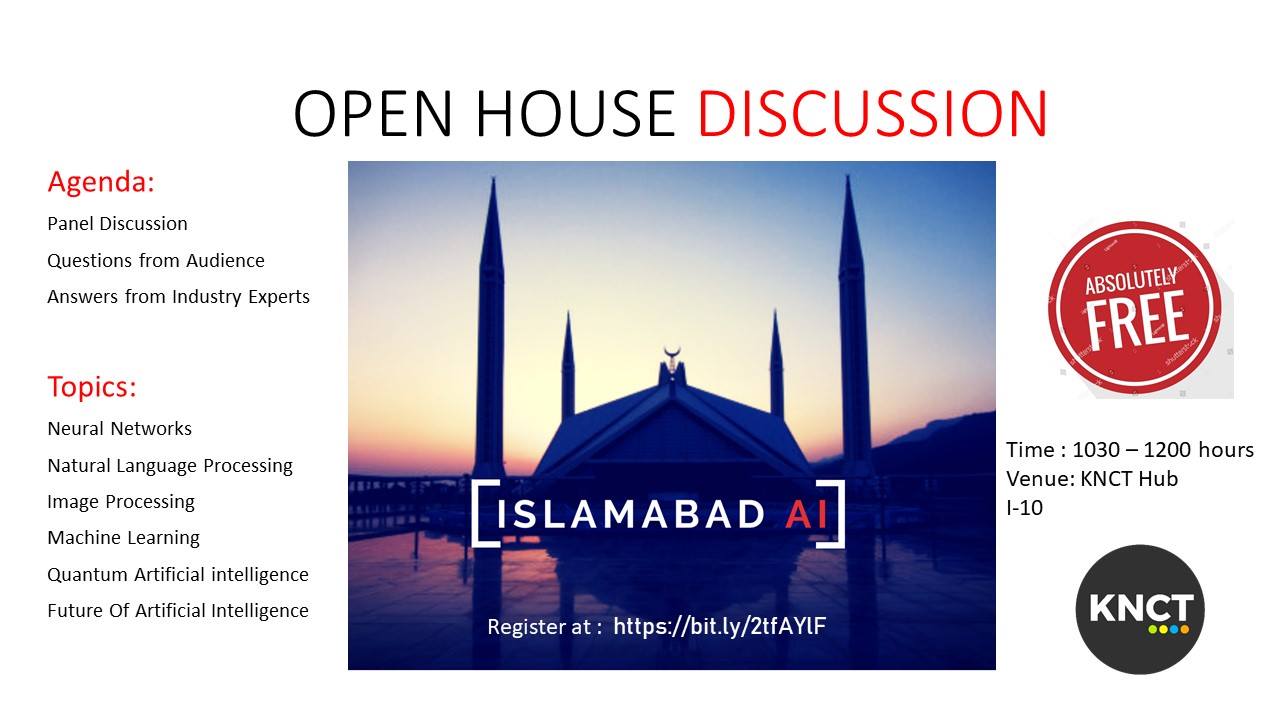 Artificial Intelligence Ecosystem in Islamabad
The Islamabad Artificial Intelligence Community (Islamabad.AI) is organizing an open house discussion at Knct Hub on 16th of February,2019. This Event is featuring Industry Experts from different cities of Pakistan and New Zealand.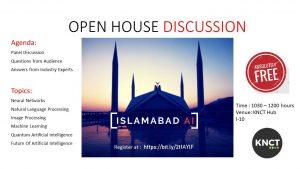 "The aim behind organizing this event is to give open opportunity to the students and AI enthusiasts who wants to excel in the field of Data Science and Artificial intelligence, to ask the questions from the Experts who are working in this industry and to know the current situation and future plans of Artificial Intelligence." said Dr Alina Zeshan, Founder of Islamabad AI.
It will be two hours event in which Panels will start by discussing their work in industry and then Question will be taken from the Audience. Key Areas of Focus will be Neural networks, Natural Language Processing, Image Processing. Panelists include Dr Wajahat Mahmood Qazi, Dr Umair Mateen Khan, Tayyab Tariq and Dr Abdul Wahid
This is a huge platform for students to get answers of their questions as this event will be Free and there is no age restriction. The Event will start at 10:30 and end at 12:30.