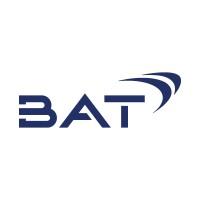 BAT ranked in top three FTSE 100 ESG performers
London/Islamabad: BAT has been named as the third highest ESG-rated FTSE-100 company by Refinitiv, a global provider of financial market data and a subsidiary of London Stock Exchange Group. BAT achieved an ESG score of 91 out of 100 and is the highest-rated business in the food and tobacco sector globally.
This top-three ranking is the latest of several ESG-related accolades for BAT. Last year they received more than 200 awards, including being the only company in tobacco industry to feature in the prestigious Dow Jones Sustainability Indices' World Index, which represents the global top 10% of ESG performers.
In March this year, BAT announced it would set the bar even higher, adding new environmental targets including Carbon neutrality across the value chain by 2050, 100% renewable electricity by 2030, 100% of all manufacturing sites certified by the Alliance for Water Stewardship (AWS) by 2025 and 100% of all manufacturing sites to have zero waste to landfill by 2025.
Corporate Affairs Manager, Middle East & South Asia, Madeeh Pasha said that, "Winning more than 200 awards in 2020 was an exceptional recognition of our achievements and shows we are on track to build the sustainable enterprise of the future. We're delighted to be ranked as one of the FTSE-100 top three ESG performers as continued proof of this. We committed to ambitious new ESG targets to deliver A Better Tomorrow for consumers, society and for our investors, and we're well on track to achieve them."