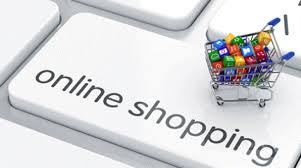 How Corona Pandemic is Positively Affecting Online Shopping in Pakistan
We are hearing all bad things about the corona pandemic and it's not wrong as it is the reason for a massive death score, but it's not all bad. There are two sides to a picture and there is always some good involved even during calamities. Other than affecting health and spreading even faster than the speed of light all over the world, the COVID-19 is positively affecting e-commerce in Pakistan.
According to a survey conducted by a Chinese expert, the corona pandemic created 78,000 new jobs during the past four months in Pakistan. It is the most in the history of the country and the figure is expected to rise even more if online shopping continues at the same pace. The experts further added that in the next six months, it has the potential of creating 1.56 million jobs.
Why People Prefer Online Shopping During the Corona Pandemic?
Online shopping in Pakistan has been a trend for almost a decade or even more. However, it never became as common as it is now during the lockdown. The reason for this is people are being forced to stay home and it has been almost half a year we are stuck inside. The markets, educational institutions, restaurants, and other public places are closed outside. In such circumstances, people had no other option than shopping online. There was a huge population that didn't trust web buying back then due to some obvious reasons. Some didn't become satisfied due to unable to touch and feel a product while others were afraid of fraudulent activities. Both the parties are now satisfied when they had the first-hand experience of shopping at some reliable stores such as Getnow, Shophive & HealthyU.
These stores worked and are still working amazingly during the lockdown. There were obviously some hurdles due to no transport and everything closed, but the team managed to do everything properly. With slight delays in delivery that was inevitable during the current circumstances, it managed to dispatch all orders. Not a single complaint was received during these days, and there had been a good number of happy customers. That's why online shopping is booming at a never-ending pace and has become a permanent buying solution for most of the people.
Is Pakistani Ecommerce Business Able to Compete With Other That in the World?
Despite a sudden spike in the figure, the Pakistani digital marketing industry is still behind many others including China's. The reason for this is its telecommunication and logistics companies are still developing and aren't as advanced as those of the progressed countries. The rural areas of the country still don't have a telecommunication facility, that's the reason why some time is still required for the Pakistani e-commerce industry to compete with advanced countries'. However, massive growth has been observed during the corona pandemic and it has created thousands of new opportunities, which is a good sign. Therefore, shop online while you stay home and stay safe!