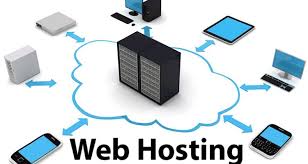 How Downtime Impacts Your Website Performance
The biggest fear every marketer or a newly established business owner experience is the impact of downtime of the site's performance. The algorithms in modern browsers and search engines are improvised over time and again and none of the sites that deliver poor performance has ever ranked and has sustained their position for longer. Your site will eventually fall down if it cannot sustain its performance or in the case of offering ineffective services. Hence, you have to careful when selecting the web hosting in Lahore or to count on any service provider. Learn about how a slow speed or downtime can influence the overall site performance from the below-mentioned guide:
Negative Impact on Search Engine
Of all the issues that you may encounter, one of the most dangerous ones is to risk your search engine visibility and online reach. If your site begins to experience frequent downtime, you may lose your rankings and eventually online visibility and reach. You will not be able to appear in the search results and will be left with little to none customers. So, it's best to work on your performance before you any other improvisation.
Reduced Customer Satisfaction
One thing that annoys every customer is the speed. The active online users are distracted and have a little attention span. If you do not serve with a fast performing site, you will lose your clientele real soon or else will have to face customer dissatisfaction. So, it's imperative to keep your customers satisfied and for that speed matters a lot. Your site should be accessible every time a user click opens. People should be able to rely and count on your services and your site performance speaks volume about your company's authenticity. So be careful!
Bounce Rates
A dull site with frequent downtime welcomes increased bounce rates. As you know that the internet is full of many sites and options, so when a customer when enters a particular search query he gets the option to scroll through over hundreds of suggestions. So if your site provides poor performance he will quickly navigate to any other website or look for a better service provider. You need to create a lasting impression and for that, you have to bring stability in the site's performance.
Lower Profitability of the Business
The fourth downside of downtime is somehow related to the above mentioned three. As a site receives increased bounce rate, poor ranking, and dissatisfaction, ultimately the business will not be able to make profits. Therefore, the issue of downtime has an impact on many aspects of a business. It can damage your credibility and can influence your performance pace.
Wrap Up
You need to get in touch with reputable service providers and get assured if their hosting package is worth relying on or not. Before you opt for any service package do check prior customer feedback and make the decision wisely.