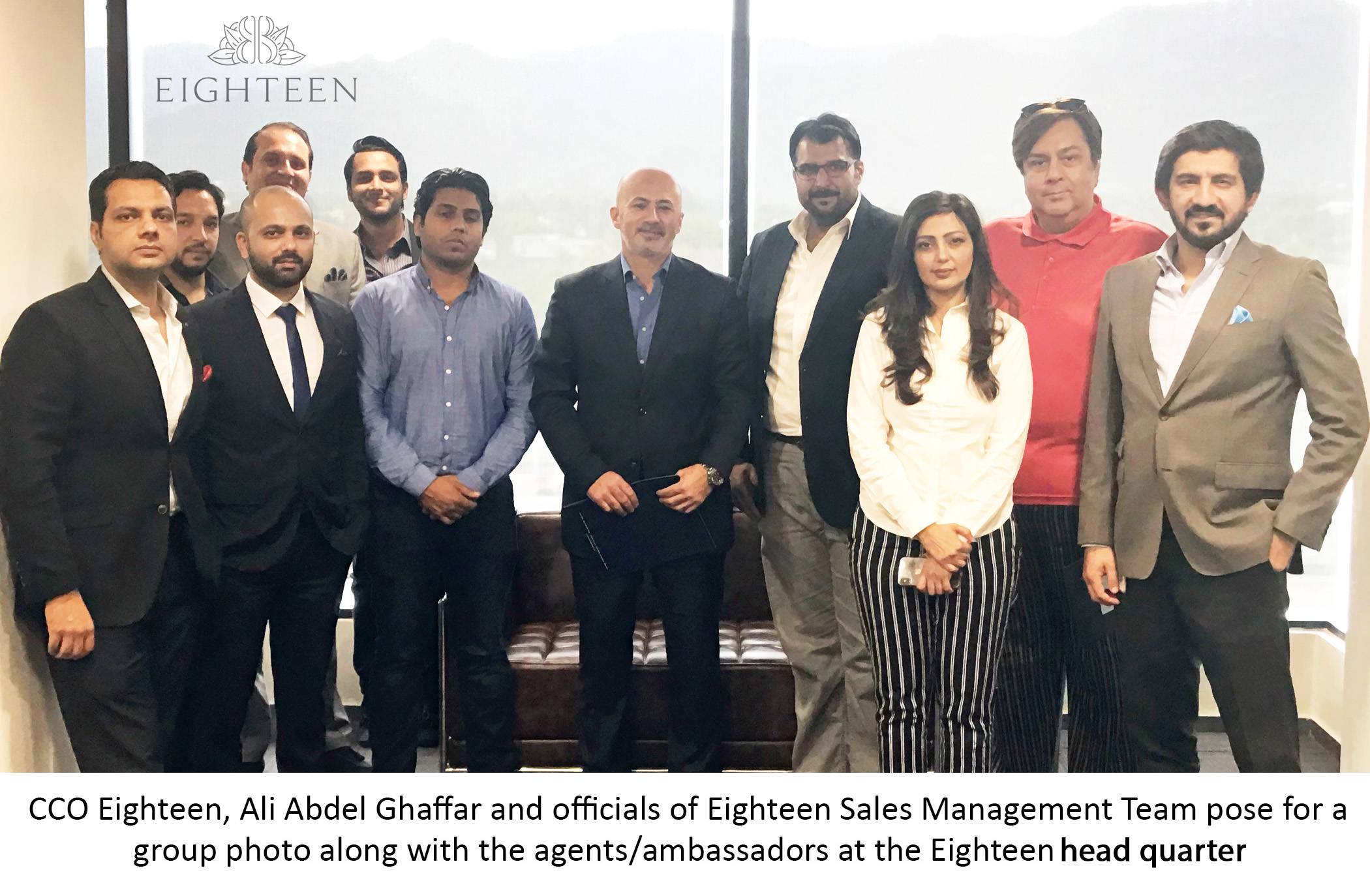 Eighteen disburses first tranche of commission for its agents/ambassadors
Eighteen disburses first tranche of commission for its agents/ambassadors
Islamabad, April 17: EIGHTEEN – Pakistan's most luxurious and modern residential project, and the Islamabad Capital Territory (ICT) today rolled out its first commission disbursement programme for its real estate consultants (RECs) and ambassadors, meeting the eligibility criteria.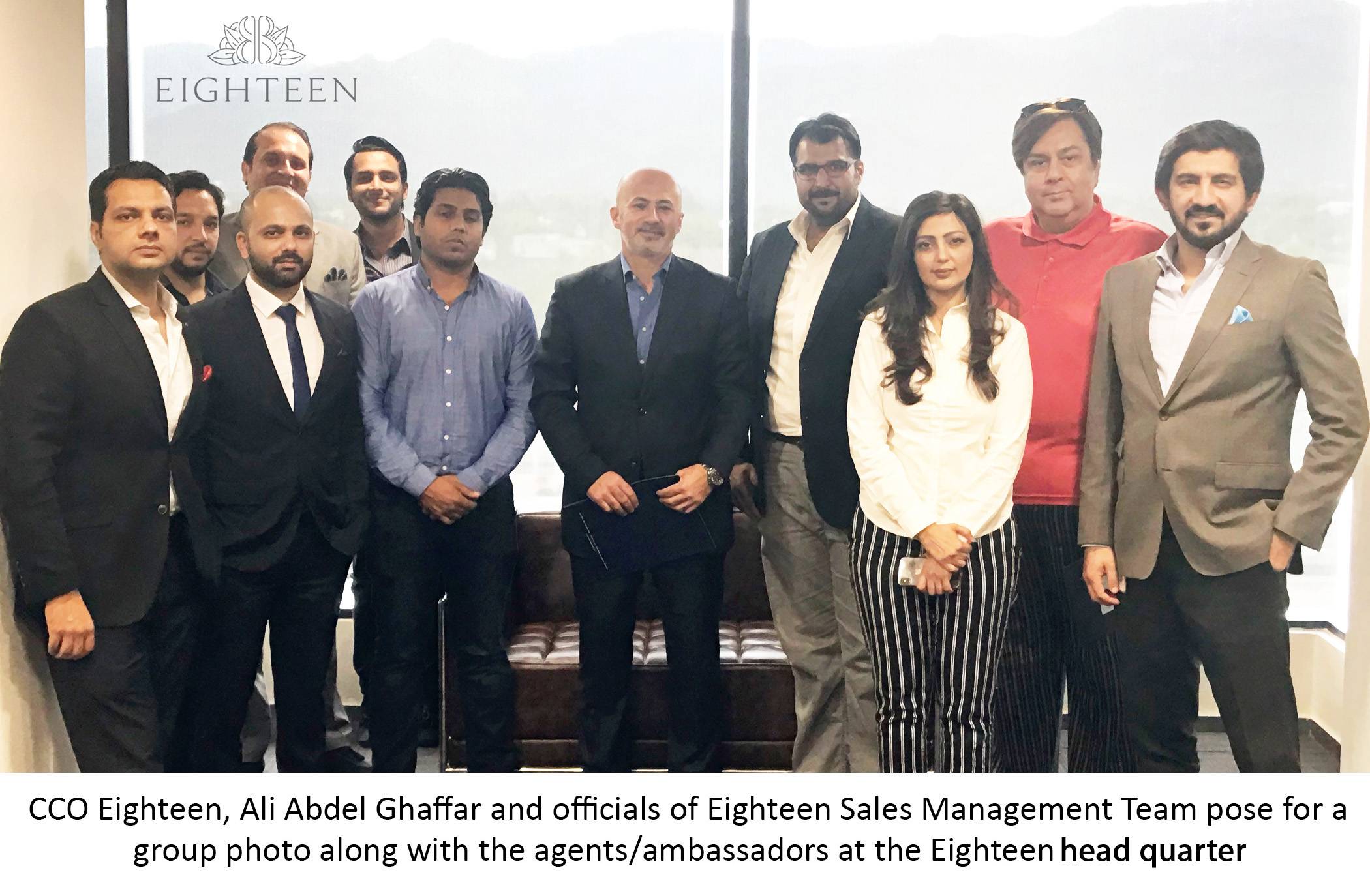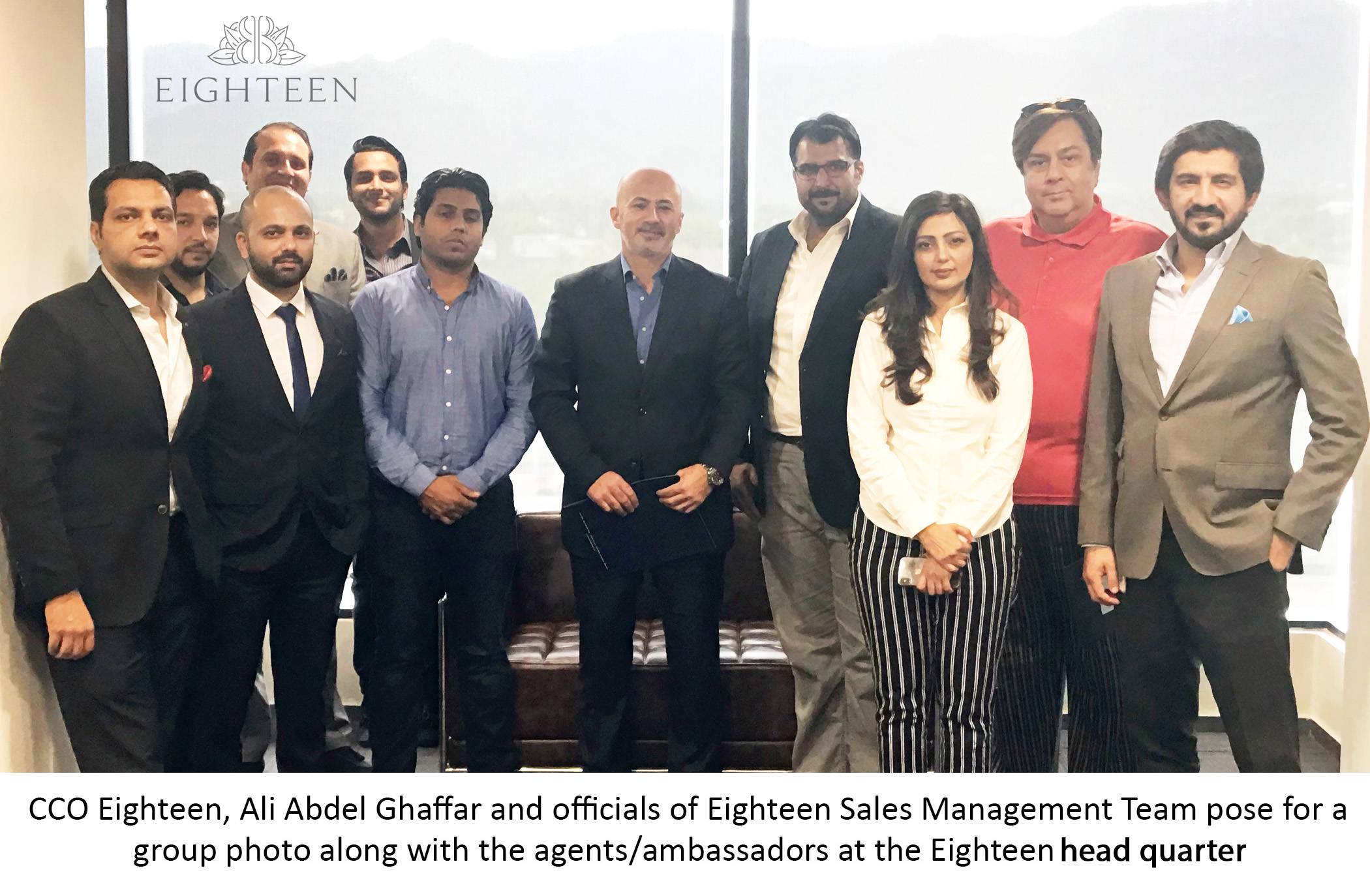 Mr. Ali Abdel Ghaffar, CCO Eighteen while hosting the ceremony, distributed cheques amongst the respective RECs/ambassadors and said, "We are thrilled to roll out the first programme of commission disbursement to our valued RECs and ambassadors. The aim is to recognize the hard work and loyalty put in by our RECs/ambassadors towards Eighteen,"
"It remains our utmost priority to value the transparent relation we share with our consultants who entrust us with their all-out efforts to create more recognition for us within the real-estate industry of Pakistan, and we will continue to further strengthen our relationship to achieve better and higher goals." he added.
In pursuance of its impactful CSR activities, Eighteen is also launching "Eighteen Club" – A CSR program which will aim to increase employment opportunities, along with developing entrepreneurial skills and providing a suitable working environment for the participating external agents and brokers.