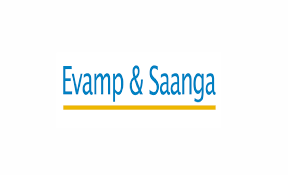 Evamp & Saanga achieves ISO 27001 Certification
Issued by SGS, the certification confirms that the company continues to meet recognized international standards for information security in its Business & IT Operations process.
Evamp & Saanga, the leading developer of Web, Mobile, and Telecom related applications and solutions announced today that as of (date) it has renewed its certification from the International Organization for Standardization (ISO) 27001 for its IT operations for customers.
ISO is the world's largest developer and creator of standards that specify worldwide requirements for products, services, processes, materials, and systems. ISO 27001 is the international standard developed specifically for Information Security Management Systems ("ISMS"), requiring that a company uses a systematic approach to managing sensitive information and ensuring data security. Evamp & Saanga's recent ISO 27001 certification recognizes the Company's implementation of an effective information security system that complies with one of the strictest international standards.
Evamp & Saanga's decision to renew its ISO 27001 certification for the 4th consecutive year validates its commitment to continually improving its products and services. To become ISO 27001 certified, their team, underwent a detailed company-wide audit that included quality management system development, a management system documentation review, pre-audit, initial assessment, and clearance of non-conformances.
Evamp & Saanga's CEO, Anwar Khan says:
"Evamp wishes to thank Pakistan Software Export Board for continuously encouraging its members to implement internationally recognized and respected processes for maturing our reliability, delivery capability, and quality.  The members of our team are trained during such initiatives. making the benefits widespread and long term.  The organization benefits in many ways, qualifying for international IT contracts being an important benefit of being able to demonstrate maturity in its people and processes."
Evamp & Saanga is certified to have implemented CMMI and ISO 27001 processes.