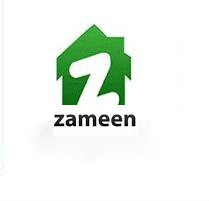 Factors That Make Housing Societies Appealing in Pakistan
Factors that Make Housing Societies Appealing in Pakistan
Pakistan's housing sector is finally coming of age after remaining ignored by successive governments for decades. Every government at the helm of power made tall claims about providing basic housing facilities to all, but not much was delivered on ground. But in the last decade or so, private developers have stepped in to fill the massive void rather ably, making private housing schemes all the rage with home buyers nowadays.With some help from the team at Zameen.com, we have jotted down a few reasons about why these residential communities have become such a hit with Pakistani households.

Sense of Security
Most private housing societies are gated communities that rely on their own force of security guards responsible for safeguarding the area. This feature has been especially effective in attracting a large number of people to invest in properties inside the relative safety of these societies. Issues like crimes, land grabbing and other anti-social activities are all but minimal in such residential schemes, offering citizens ultimate peace and tranquility.
Expensive Land in City Centre
Housing options in city centres of most Pakistani urban areas have reached concentration point due to a massive growth in the population. This has resulted in landbecomingextremely expensive. Most mid income households cannot afford to buy centrally located properties, which are increasingly being turned into commercial enterprises.
Therefore, the best available option for these families came in the shape of housing societies which are developed on the outskirts of most urban centresand are not as pricey as properties located inside a city. In newly constructed housing societies, an investor also has the liberty to build a house according to his taste and preferences which gives him a sense of fulfilment.
Need for Personal Space
Majority of ancient cities that are now part of present day Pakistan contain areas that are hundreds of years old, and so is the architecture. These areas were not developed to accommodate a large population base. In these areas your neighbours are literally running into you all the time. People who live in these areas,but concerned about their privacy and personal space are more likely to move to other areas of the city where the concept of personal space exists to some extent. In this case housing societies provided relief to people who can enjoy a comfortable life inside a defined boundary between their house and the next. Modern housing societies are well-planned and located far away from the usual hustle and bustle of a typical city life, a feature which further enhances the appeal of gated communities.
Basic Amenities of Life
Since housing societies are modern developments they usually provide residents with all basic amenities of life that include electricity, water and gas supply along with a proper sewage system.This kind of a setting is a far cry from the unplanned urban development that can be seen in most Pakistani cities. Due to this, the basic facilities are provided on an uneven basis in different city areas and most facilities are poorly maintained. In contrast, housing societies are clean, well maintained and provides good living options to residents.
Sweet Sight for Sore Eyes
A properly developed and maintained housing societyis a relief for sore eyes that are irritated by the topsy-turvy architecture seen in most Pakistani cities. Until recently, buildings in urban centres were developed in an unorganized manner with electricity and phone lines dangling mid-air for kilometres at a stretch. On the other hand, housing societies are organized, with most having underground electricity supply system.
Conflicts Arising Due to Land Ownership
Inside a gated society, there's a great chance that when you buy a plot you'll be the sole owner of that property (except for a few murky gated communities that are run by unrecognized developers). Outside the safe confines of these gated communities there are many conflicts that arise due to land ownership between family members and outside forces. Then there is also the threat of a land mafia that can overtake your hard earned investment in collusion with some abusing their political and official power. Under these circumstances, the concept of a housing society doubles in appeal for citizens who want to leave behind such conflicts to move from open areas in the city to the secure environment of a housing society.