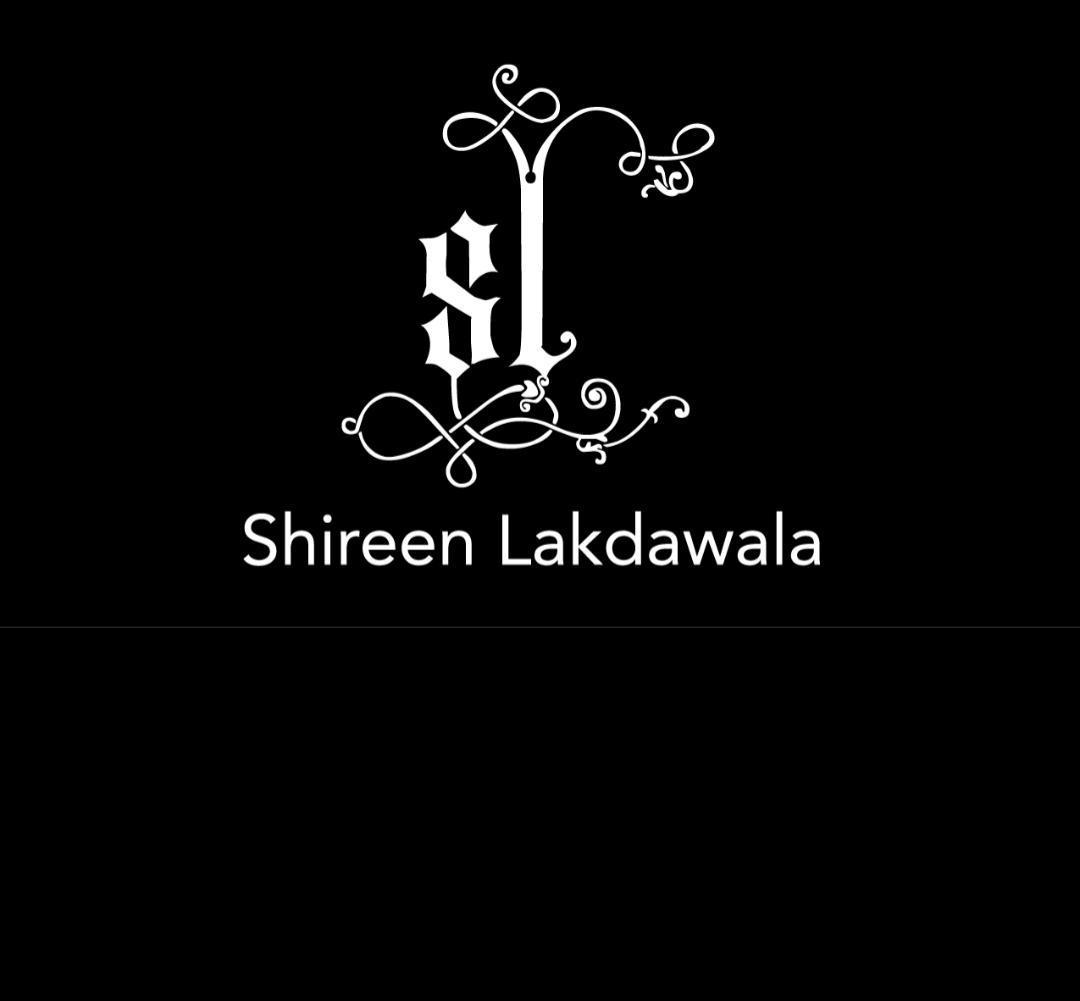 Get Unique & Adorable Pakistani Designer Dresses from Shireen Lakdawala
Shireen Lakdawala makes each dress unique and adorable with artistic embroidery and intricate techniques. You can get a wide range of Pakistani designer dresses online. More specifically, Shireen Lakdawala sells ready-to-wear ensembles in all sizes. The collection also comes in unstitch fabric. Eid collections are available in numerous retail locations across the country to make its ensembles more accessible to customers. For people living abroad, the clothes are easily available online. The growing technology has made online shopping easy and hassle-free. So many websites offer to buy Pakistani dresses online.
Talking about this amazing Eid collection, this is something most women of all ages desire. They prefer to buy formals for dinners and Eid. The clothes are stunning and not at all pricey, with over 20 distinct patterns to select from. For a little price, you may get your hands on a stunning ensemble. The chiffon collection is a three-piece unstitched range that comes with the brand's customized stitching service.
Each outfit has approximately 3-meters of fabric for the shirt. You can make anything out of it, as it is a complete shirt piece. That includes a variety of styles such as short shirts, lehengas, gowns, ghaira frocks, gharara, long shirts, and more. When it comes to color, there is a wide range of possibilities to pick from, ranging from light colors to deep dark colors.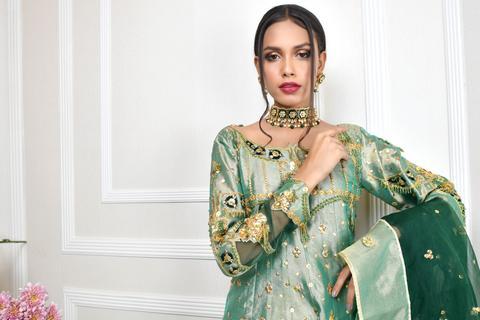 The clothes are made of high-quality fabrics. They are heavily embroidered, with ornamented with sequins, laces, tassels, stones, and mirrors among other embellishments.
A few of her unique designs are:
AVENTURINE
Kalidar with a lovely gold hand block print. Handcrafted bodice with tilla, resham, gotta, and crystal sequence. This lovely silk kalidar is a traditional piece. You can add a silk dupatta with a block print to complete the outfit. The prices are affordable.
CHAROITE
Hand blocks print on soft silk ensemble with varied hand-block border. With tilla, resham, gotta, and crystal work, it's a one-of-a-kind piece. This can be complete by adding a dupatta.
MOONSTONE
It has a chiffon cut for a modern and traditional style. The design of the shalwar is different and complements the shirt. The design on shalwar is block printing. The neckline with handwork of sequence, gotta, tilla, and crystals. You can wear it casually or dress it up with a block print dupatta. You can buy the dupatta separately.
JASPER
This costume is made of chiffon fabric with an inner gold lining and chiffon frills with gotta embellishments. Handwork on the neckline is made with gems, gotta, sequence, and tilla complements the pants.
You should take special care while washing these delicate dresses. Only dry-clean them. They will dispatch the dress in 3-4 weeks. There is no return policy for our customers. We aim to provide the best of the best dress to our customers so there is no complaint about our unique and adorable product.