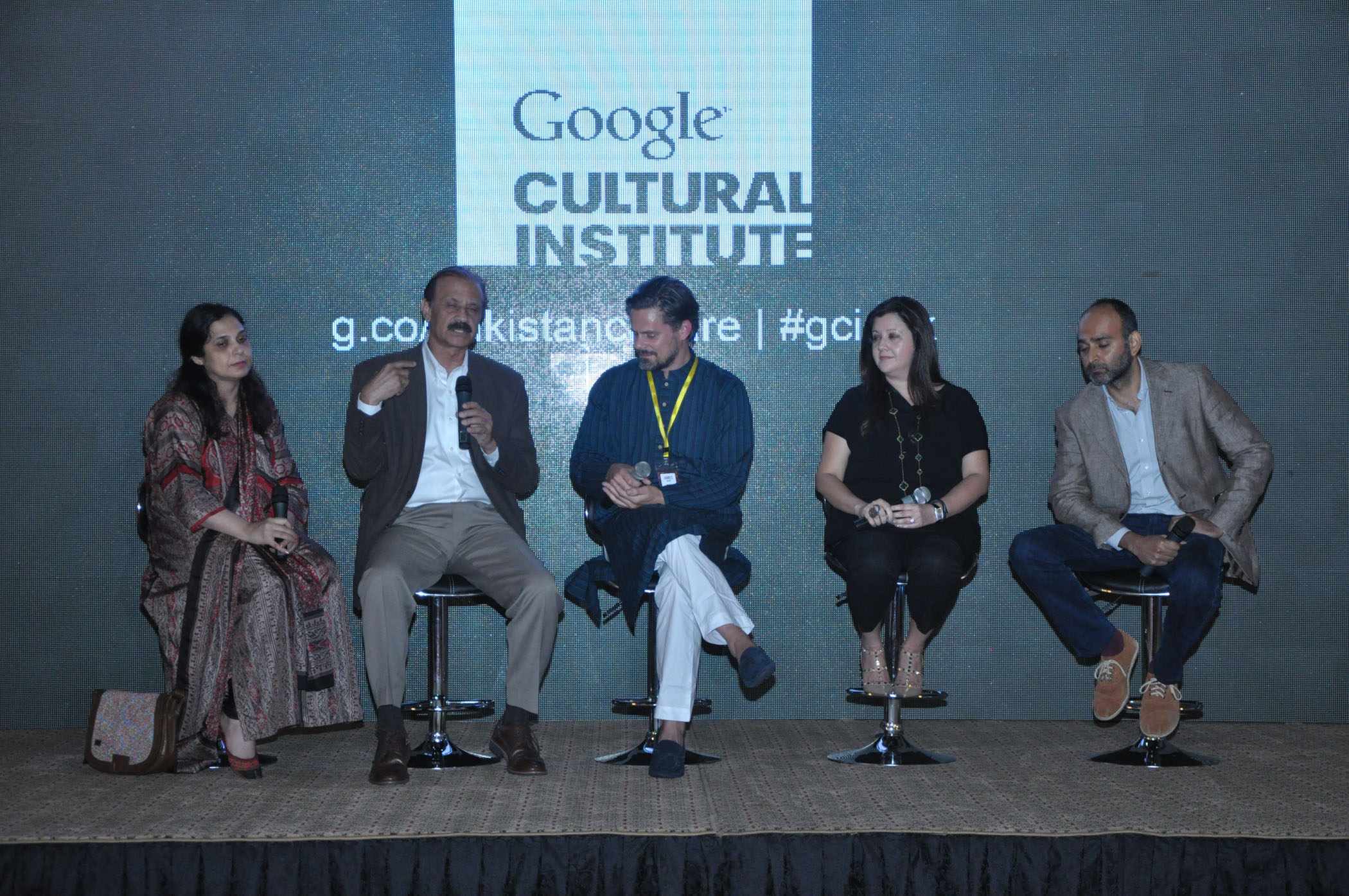 Google Cultural Institute helps Pakistan's history
Google Cultural Institute helps Pakistan's history and culture come to life online
 Six institutions join online platform, adding over 400 new artifacts and 12 new exhibitions to Google's virtual museum
The Google Cultural Institute today unveiled new online exhibits from six Pakistani institutions: Lahore Museum, Mohatta Palace Museum, Walled City of Lahore Authority, Heritage Foundation of Pakistan, Fakir Khana Museum and AAN Collection. The six new organizations are adding over 400 new items and 12 special exhibits to Google's online platform, including the rare Fasting Siddartha sculpture dated to 200 BCE and re-discovered in a 19th century excavation.
With the first Google Street View images in Pakistan, it's also now possible to virtually wander through over 12 historical sites, including the fascinating streets of the Walled City of Lahore. As Lahore rapidly develops and with many of these older buildings very fragile, these images provide a historic snapshot of 16th and 17th century Mughal art and architecture.
This marks the first time the Google Cultural Institute has worked with Pakistani institutions to bring their exhibits onto the platform. The Google Cultural Institute has been partnering with art and cultural institutions in Asia since 2012. You can visit g.co/pakistanculture to experience all the new collections.
"The mission of the Google Cultural Institute is to make the world's heritage accessible for global audiences and to preserve it digitally for generations to come," said Ann Lavin, Director Public Policy & Government Affairs at Google Asia Pacific. "Pakistan is brimming with a rich historical and cultural heritage, with stories and artifacts that we are keen to preserve for future generations. We are honored to work with these iconic institutions to bring their unique collections online through the power of technology. When technology meets art and culture, amazing things happen."
The Google Cultural Institute (google.com/culturalinstitute), which features over 6 million cultural objects from over 800 partners worldwide, aims to increase the range and volume of material from the cultural world that is available for people to explore online, and in doing so, to make it accessible and preserve it for future generations.
The six new collections from Pakistan showcase a wide range of artwork and treasures that truly embody the country's unique heritage, from its Mughal empire architecture to its modern day contemporary art.