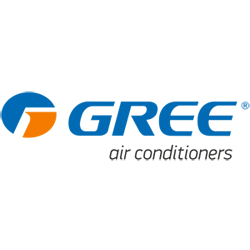 GREE Electronics promises Complete BTU capacity, quality and Reliability
GREE Electronics promises Complete BTU capacity, quality and Reliability
Lahore: 6th June, 2018 – GREE Electronics is a globally leading brand of electronics and air-conditioners. Gree has been introducing throughout its line-up of split AC's and floor standing AC's based on GREE's world class inverter technology. For more eco-friendliness and energy-saving, these highly efficient unitsare highly rated in terms of energy efficiency and performance thereby earning them international recognition. Gree products are distributed in Pakistan by DWP Group.
Gree's current series of splits and floor standing inverter AC's offer full BTU capacity as claimedand have anEuropean Compliant rating and an Energy Efficiency Class of A+ (Up to 60% Electricity Saving) along with filters to ensure a healthy and pure environment, while promising a high Energy-Efficiency Ratio (EER) to save maximum energy. These units can also maintain a stable performance during voltage-fluctuations, and can even start with a low voltage of 150V. These products greatly reduce electricity consumption and the overall cost of air cooling.
Gree Pakistan stated that: "Our series of splits and floor standing inverter AC'sare a revolutionary range of products. Gree has been consistently innovating new technologies to create the best-suited products, in accordance with the expert insights and the changing needs of the consumers. Due to the hot weather conditions, rising costs and unstable supply of electricity in Pakistan, Gree has created the most reliable air conditioners, to ensure best performance in the country's environment and climate."
Gree air conditioners are recommended by numerous experts and technology institutions internationally. Gree engineers have a strategic operational vision that inspires innovation to ensure advancement and enrichment of technology. Gree is always thankful to its valuable customers who have helped in the company's continued success.
Today, Gree Air Conditioners are conveniently available in 195 countries. Gree Electric Appliances enjoys complete trust of 300 million satisfied customers, reflecting its unfaltering reliability and highest quality.