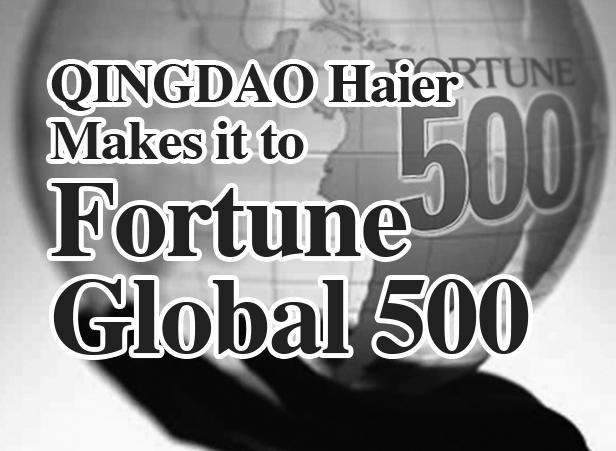 Haier Qingdao Makes it into the Fortune 500 Global List of the World's Biggest Companies.
Haier continues to climb the ladder of success and global recognition. After being pronounced the world leader in home appliances for the 9th consecutive year in 2017 by Euromonitor, Haier Qingdao, a Haier Group company has now made it into the Fortune 500 Global List of the world's largest companies.
Qingdao Haier was included in the prestigious list announced on the official website of Fortune which has a history of more than 88 years.  The Fortune Global 500, also known as Global 500, is an annual ranking of the top 500 corporations worldwide as measured by revenue and the list is compiled and published annually by Fortune magazine.
Qingdao Haier made it in to the Fortune 500 Global List on the strength of its revenue scale and brand strength in the Smart Home and advanced manufacturing.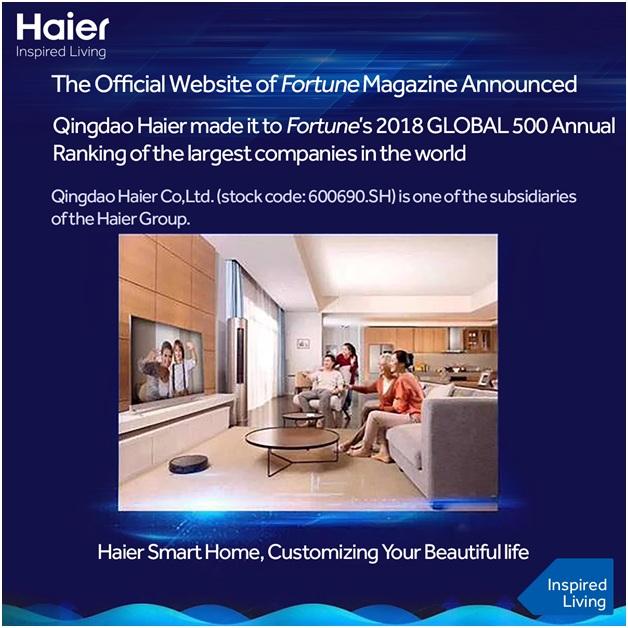 All in the past constitutes the prologue. Driven by the unique model known as Ran Dan Yi, Qingdao Haier has always adhered to its own brands to achieve globalization. It has not only ranked first among the global large household appliances market for 9 consecutive years, but also acted as a leader of the smart home eco-brand in the IoT (Internet of Things) era.