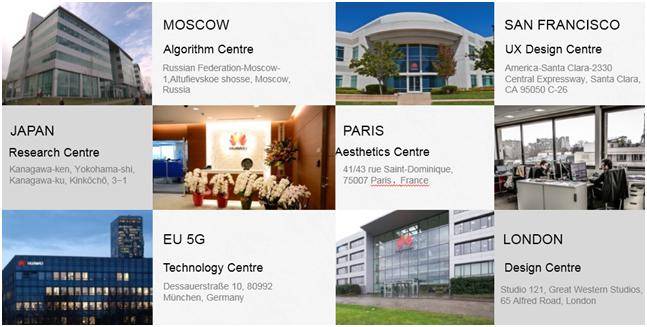 Huawei relentlessly pushing the pace of innovation
Huawei relentlessly pushing the pace of innovation
Less than a decade after it was founded in 1987, Huawei became one of the leading global players in the telecommunication industry, driving growth by focusing on never-ending innovations. Amidst today's challenging digital world, Huawei continues to grow because it never stops innovating. Innovation is a core value to which the Huawei is relentlessly committed to drive digital transformations and propose to today's demanding consumers' groundbreaking products that offer them compelling experiences.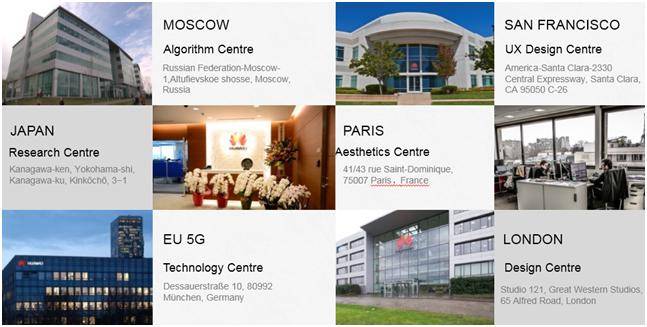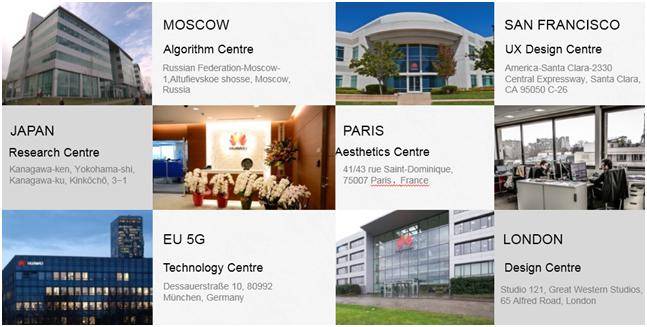 Significant investment in R&D to drive innovation
Today's world is becoming more and more intelligent and technological globalization is continually advancing. Against this backdrop, Huawei's heavily focuses on innovation and significant investment in R&D. Every year, the company invests 10 per cent of its annual revenue in R&D and this has translated into a rich patent portfolio; the company has also set up 16 independent R&D centers around the globe, spanning North America, Europe, and the Asia Pacific to integrate the best intellectual resources from around the world and to develop innovation capabilities globally. In the last 10 years, the company invested 45 billion USD in R&D and ranked number 9 in 2016 Top 10 Global R&D investment. Over 90% of Huawei's intellectual property are invention patents. Today, Huawei holds around 30,000 patents around the world.
Focusing on Consumer Demands and Exploring the Ultimate Innovation
It's the spirit of innovation, which has been driving Huawei it to grow rapidly from a small private Chinese company to a global telecommunication leader. Believing that today's intelligent world requires more advanced technologies, as well as daring innovations and products, Huawei has focused on product innovations that can be experienced by consumers and usher in new waves of technological development. From chipsets to the EMUI system and most recently, artificial intelligence, the company introduced groundbreaking innovations, this taking consumer experience to another level.
Chipsets: For mobile phones, the processing chips are still the core technology. HUAWEI had a solid foundation to develop its own chips. As early as 1991, the company established the ASIC design center mainly to design chips for HUAWEI's telecommunication equipment. By 2004, HUAWEI founded HiSilicon, a semiconductor company to start developing 3G chips.  The Kirin 970 is the first in a series of new advances that will bring powerful AI features to Huawei devices and changing the way we interact with our devices. As we look to the future of smartphones, we're at the threshold of an exciting new era. Huawei is committed to developing smart devices into intelligent devices by building end-to-end capabilities that support coordinated development of chips, devices, and the cloud. The ultimate goal is to provide a significantly better user experience.
EMUI: In 2016, Huawei launched the new interface EMUI 5.0 to offer users the unique experience of 'born fast and stays fast". The company also worked on its smartphones' high-performance functions, which include super-fast charging; it also developed the SuperCharge technology, an operating system that ensures fast speed and superior connectivity. Huawei's SuperCharge technology supports longer-lasting battery life for more talking, gaming and video and music streaming – pushing the boundaries of existing battery technology.
Telecommunication: Huawei is a leader in the 5G telecommunication industry and is now leading the development of the 5G standard ecosystem. For this purpose, it has established dedicated teams to run the 5G and seek cooperation with the industry.
Artificial Intelligence: In 2017, Huawei has established Noah's Ark Lab, a dedicated lab for research on big data, machine learning and artificial intelligence. The company has also partnered with universities such as Berkeley to run strategic cooperation on the infrastructure of artificial intelligence.