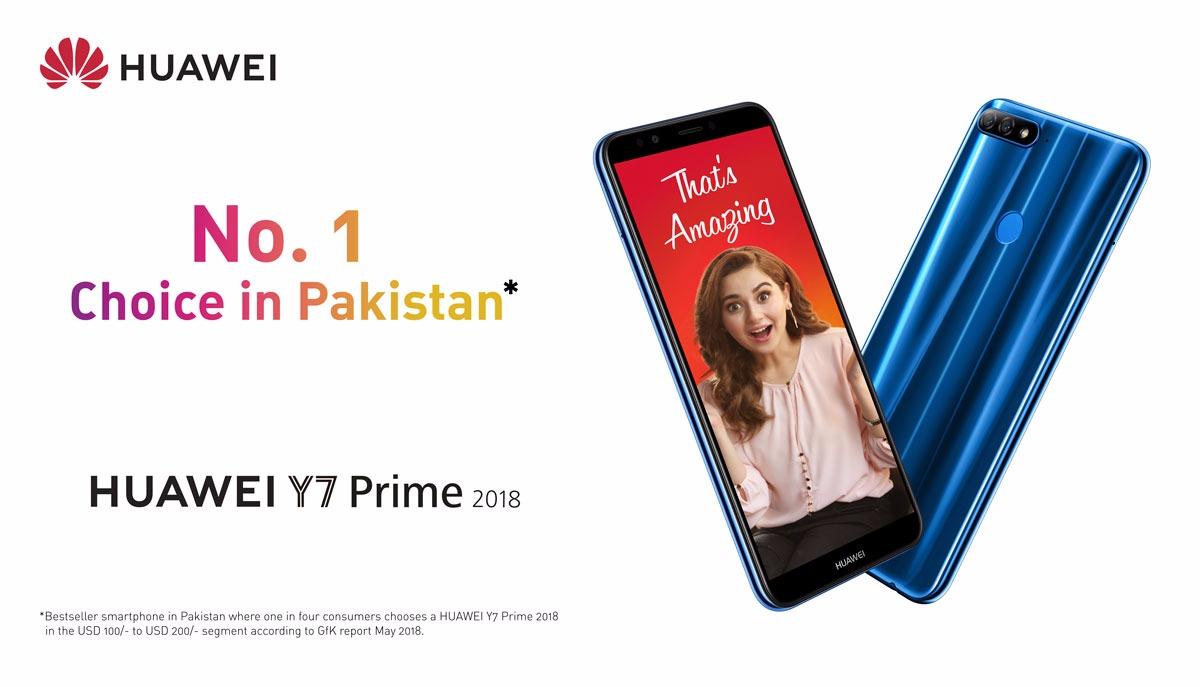 HUAWEI Y7 Prime 2018 is Pakistan's Bestselling Smartphone Ever
HUAWEI Y7 Prime 2018 is Pakistan's Bestselling Smartphone Ever
The GfK report for May 2018 places Huawei less than 1% shy of clinching the No. 1 spot in Pakistan.
Lahore – Wednesday, 27 June, 2018: One in four consumers all over Pakistan chose HUAWEI Y7 Prime 2018 in the USD 100/- to USD 200/- segment. This was claimed by the GfK report for May 2018, making it Pakistan's most loved smartphone. The device was launched in April as a perfect choice for youngsters looking to experience flagship Huawei features for an amazing price.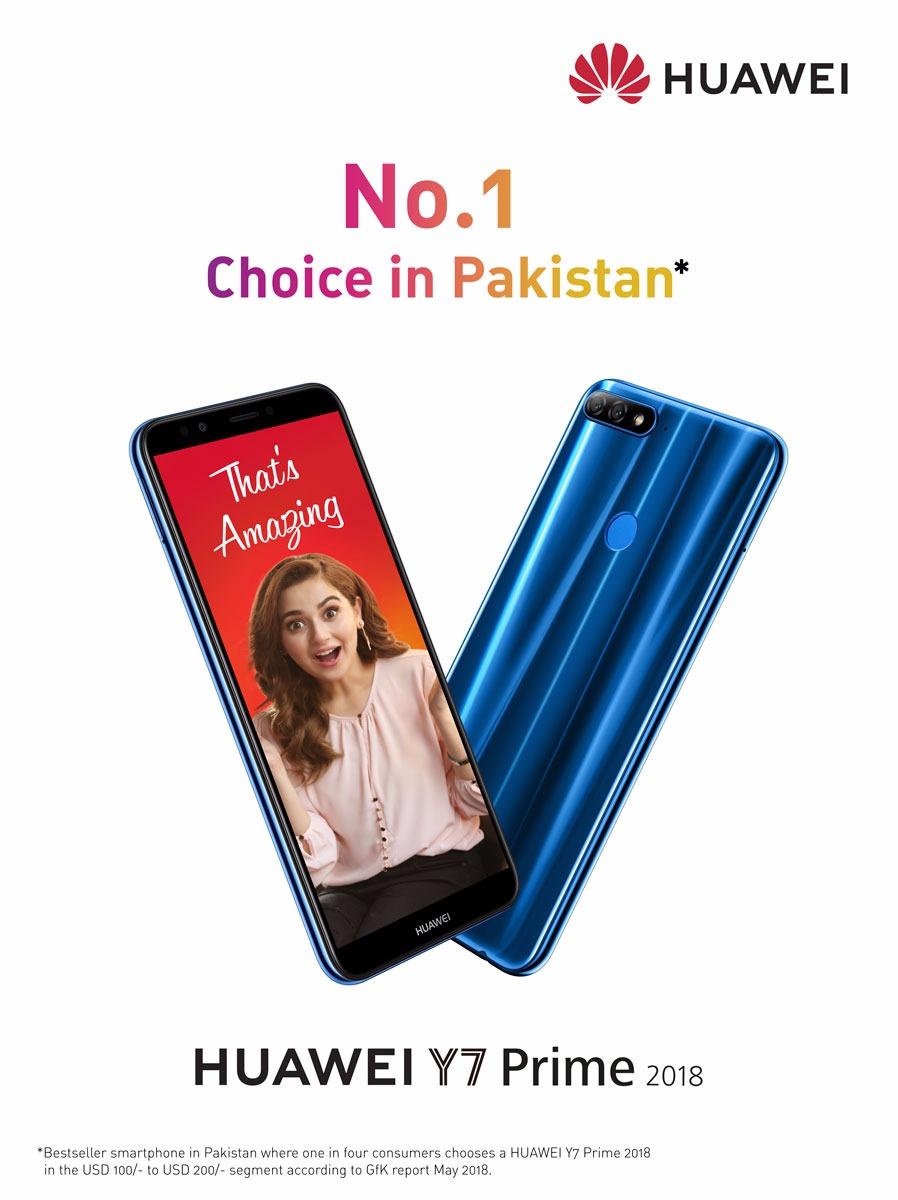 Featuring a 5.99" HUAWEI FullView Display with a stylish feel, the device is built for young photography enthusiasts with a 13MP+2MP dual rear camera powered by a superfast Octa-core chipset, 3GB RAM and 32GB ROM. With hardware and in-built features that most high-end smartphones have, the HUAWEI Y7 Prime 2018 became the device of choice for many not looking to spend big.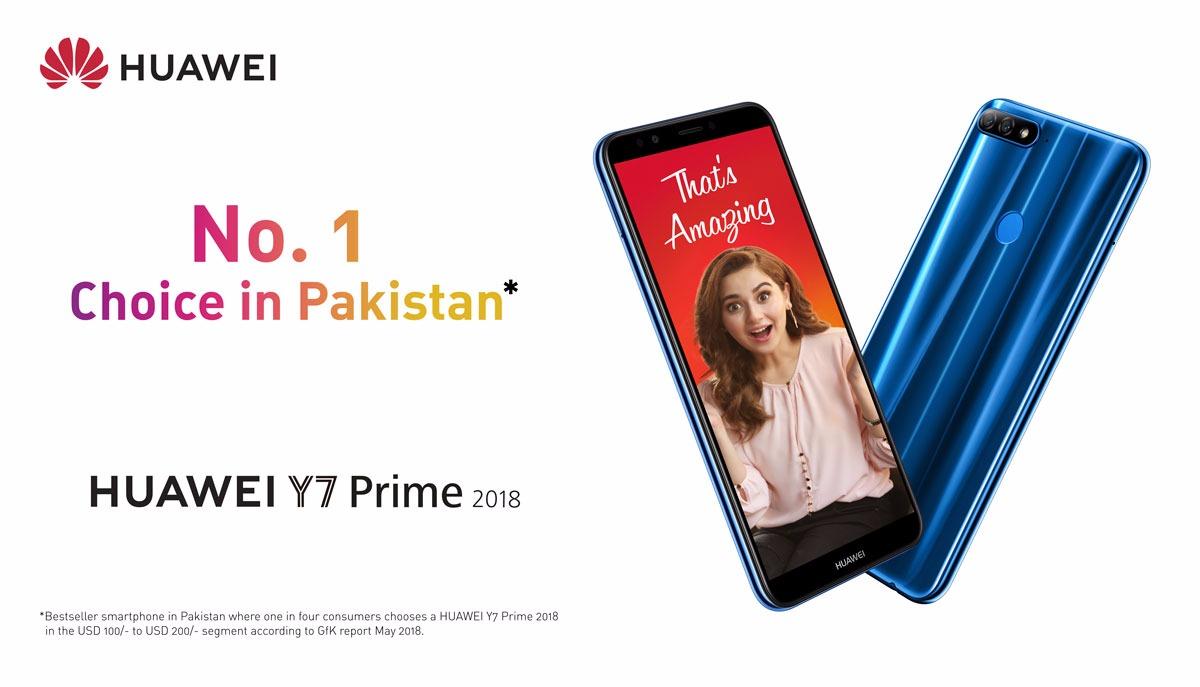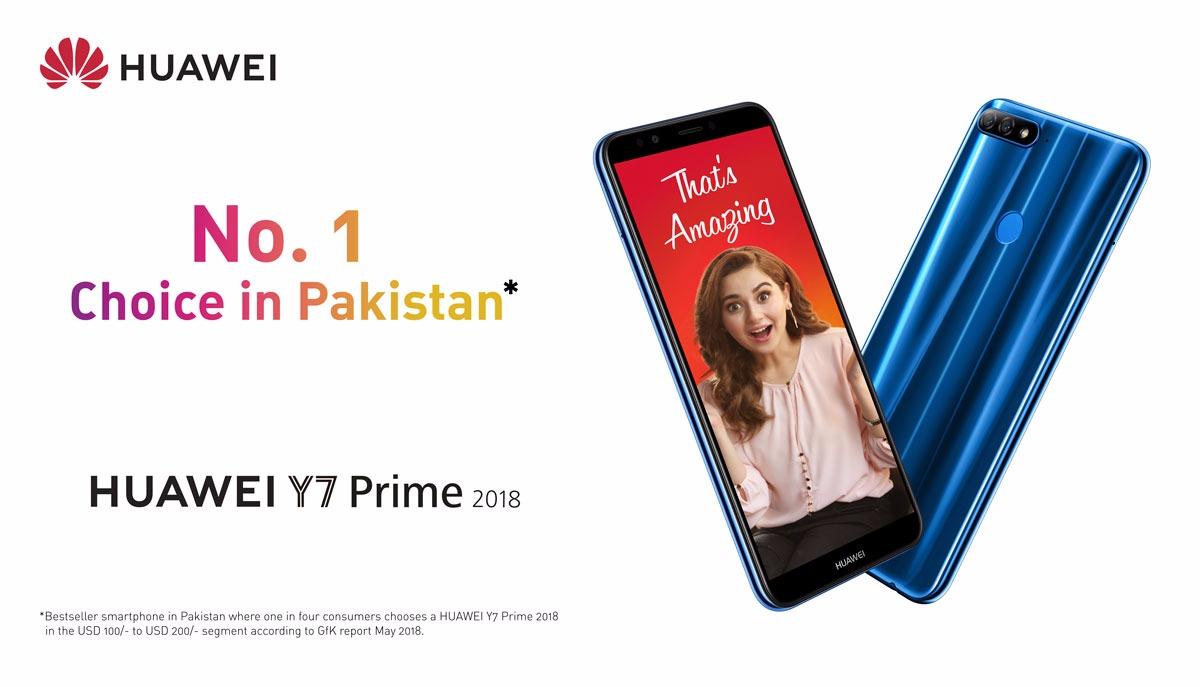 The GfK report also highlights how HUAWEI Mate 10 lite is the most preferred mid-range device in Pakistan. Having been launched in November 2017, it has stayed on the top spot for the last six months.
"This is an exciting time for us in the local market, because we can feel Pakistan's love towards our innovative device offerings," said Blueking Wang, Manager, Huawei Consumer Business Group. "This love and fan-following motivates us to introduce even better, more competitively-priced devices during the second half of 2018. We are now well in-line to become Pakistan's top smartphone brand before the year ends."
Another distinction in the research report by GfK showcases how Huawei is now just 0.9% shy of the top spot in Pakistan. With new smartphone ranges planned for release in H2 2018, Huawei is gaining momentum to become Pakistan's No.1 smartphone brand.
GfK is the trusted source of relevant market and consumer information that delivers vital global insights matched with local market intelligence from more than 100 countries.