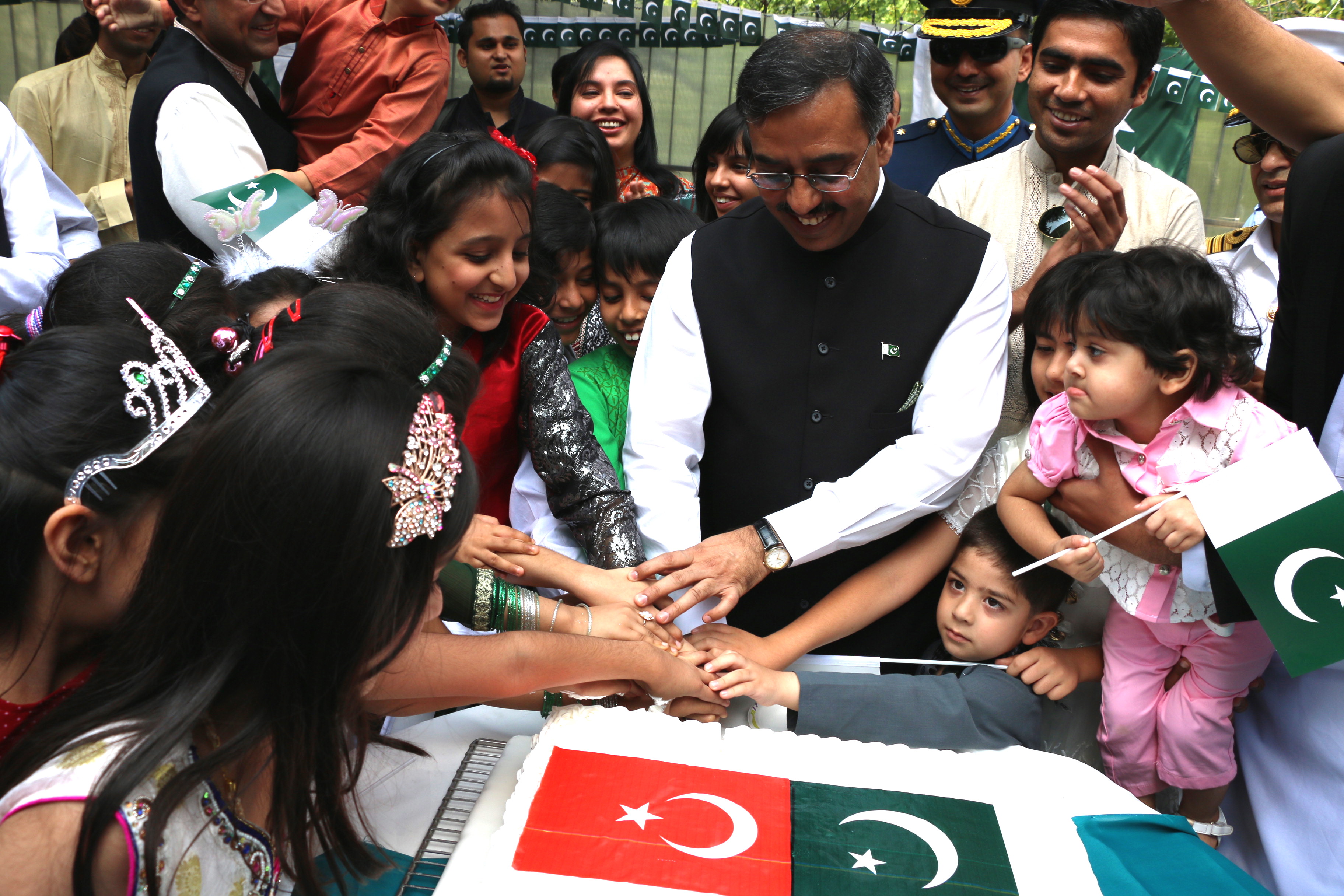 Independence Day of Pakistan celebrated in Ankara
The 69th Independence Day of Pakistan was commemorated in Ankara with traditional fervor today. The Ambassador of Pakistan, Sohail Mahmood, hoisted the national flag on the tune of national anthem in presence of the Pakistani community, students and Embassy officials.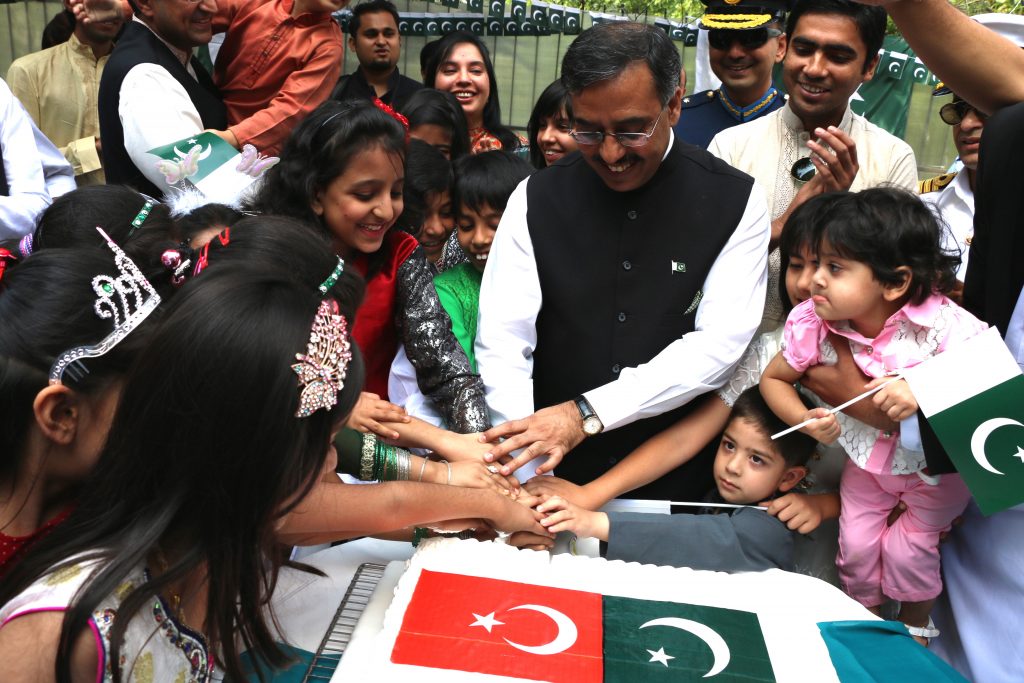 Students of Pakistan Embassy School (PEISG) in Ankara presented a special performance composed of milli songs. The special messages of the President and the Prime Minister of Pakistan were read out on the occasion.
 The President of Pakistan, Mr. Mamnoon Hussain, in his message said that the people of Pakistan through their strong resolve have encountered all challenges. The President referred to the prudent economic policies of Pakistan, which have resulted in economic turnaround. The President urged the nation to work in unison for realizing the dreams of the founding fathers of Pakistan.
 The Prime Minister of Pakistan, Mr. Muhammad Nawaz Sharif, in his message said that Poet of the East, Allama Muhammad Iqbal, visualized the dream of a free and independent state for the Muslims of South Asia. Founder of the nation, Quaid-e-Azam Muhammad Ali Jinnah transformed this dream into reality through a dynamic movement. He said Pakistan is committed to root out the menace of terrorism and referred to operation Zarb-e-Azb that has yielded good results. He urged the Pakistani nation to continue to strive for making Pakistan a strong and prosperous country moving towards the goal of development, with faith and conviction, unity and accord, and discipline.
Later, flanked by Pakistani children, Ambassador Sohail Mahmood cut the Independence Day cake. In his remarks, the Ambassador highlighted the significance of 14 August, the valiant struggle that led to the creation of Pakistan, and the efforts to build Pakistan as a strong, democratic progressive welfare of state, as envisioned by the Quaid. He also underscored the importance of the operation Zarb-e-Azab as part of the national efforts to build a secure Pakistan.
The Ambassador also briefed the participants about recent developments in Pakistan-Turkey relations and said that the leadership in both countries was committed to building an enduring strategic partnership. In this respect, he referred to the proposed Pakistan-Turkey Free Trade Agreement (FTA) and said that the first round of FTA will be held soon. He also underscored the importance of expanding cultural collaboration and people-to-people exchanges.