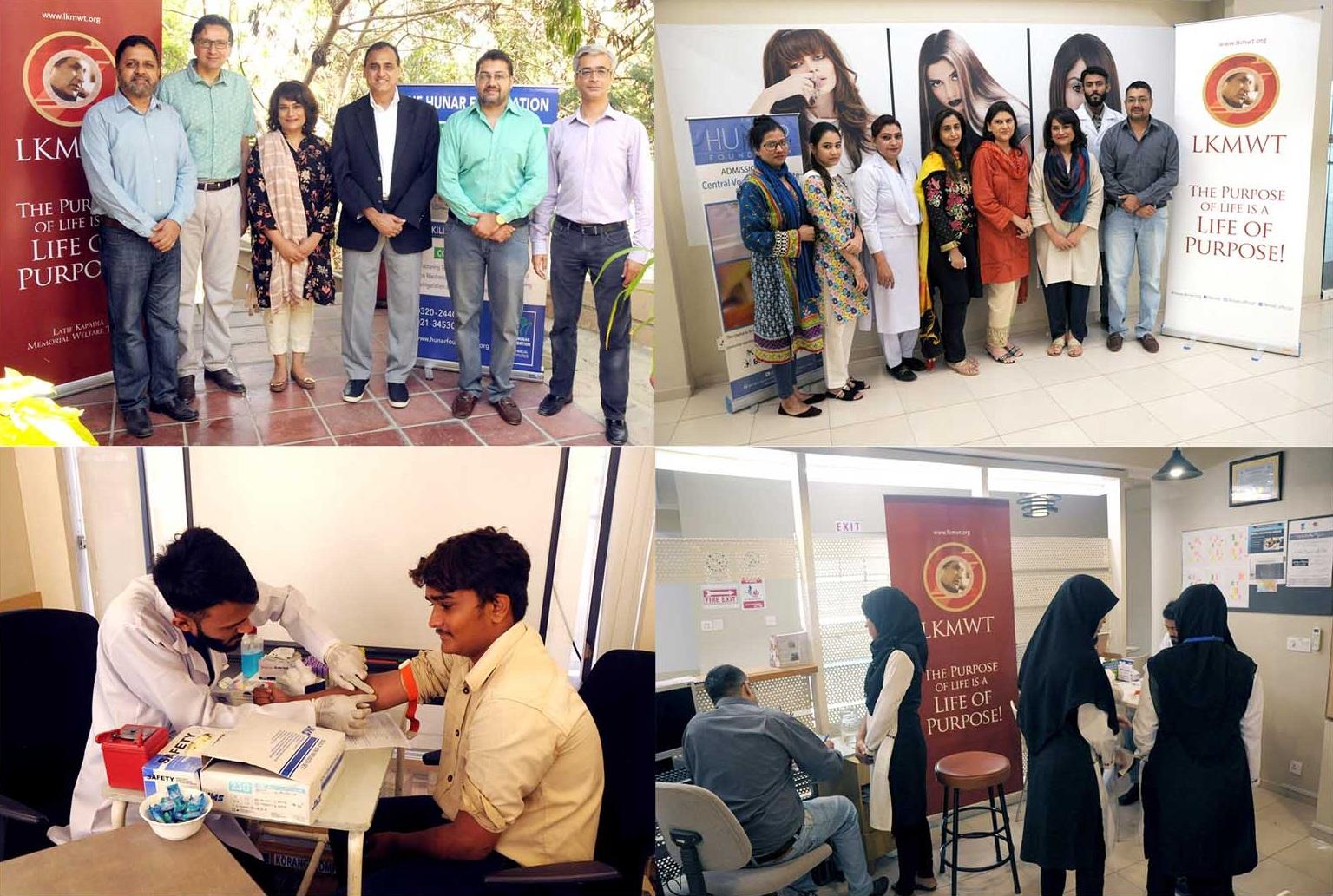 LATIF KAPADIA MEMORIAL WELFARE TRUST ALLIGNS WITH DOCTORS LAB& DIAGNOSTIC CENTRE AND THE HUNAR FOUNDATION TO SPREAD AWARENESS ABOUT HEPATITIS B AND C
A free blood screening camp for Hepatitis B and C along with Complete Blood Count (CBC) was conducted by Latif Kapadia Memorial Welfare Trust (LKMWT) for The Hunar Foundation (THF). This drive was arranged in collaboration with ISO Certified and RIQAS accredited, Doctors Lab and the Diagnostic Centre.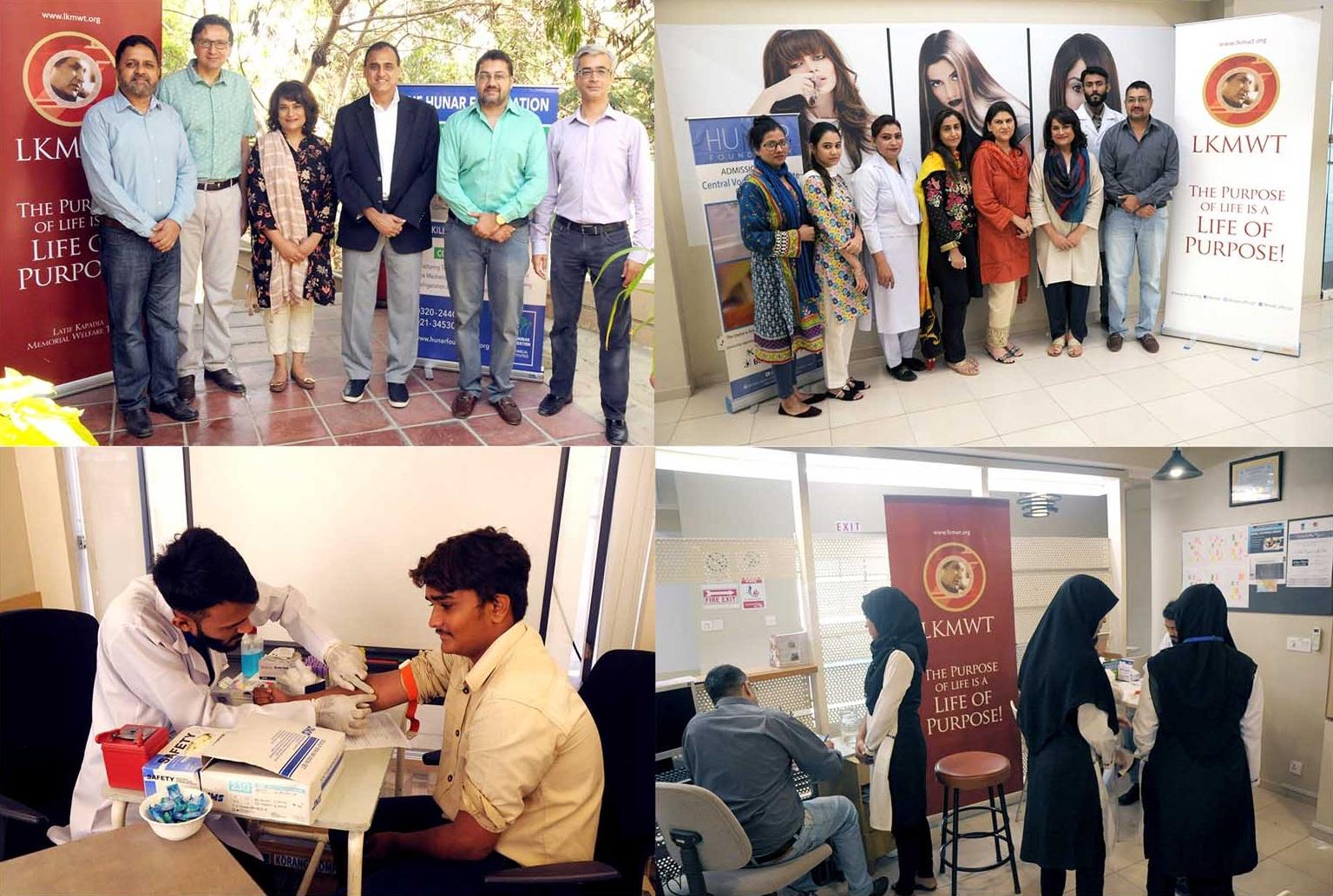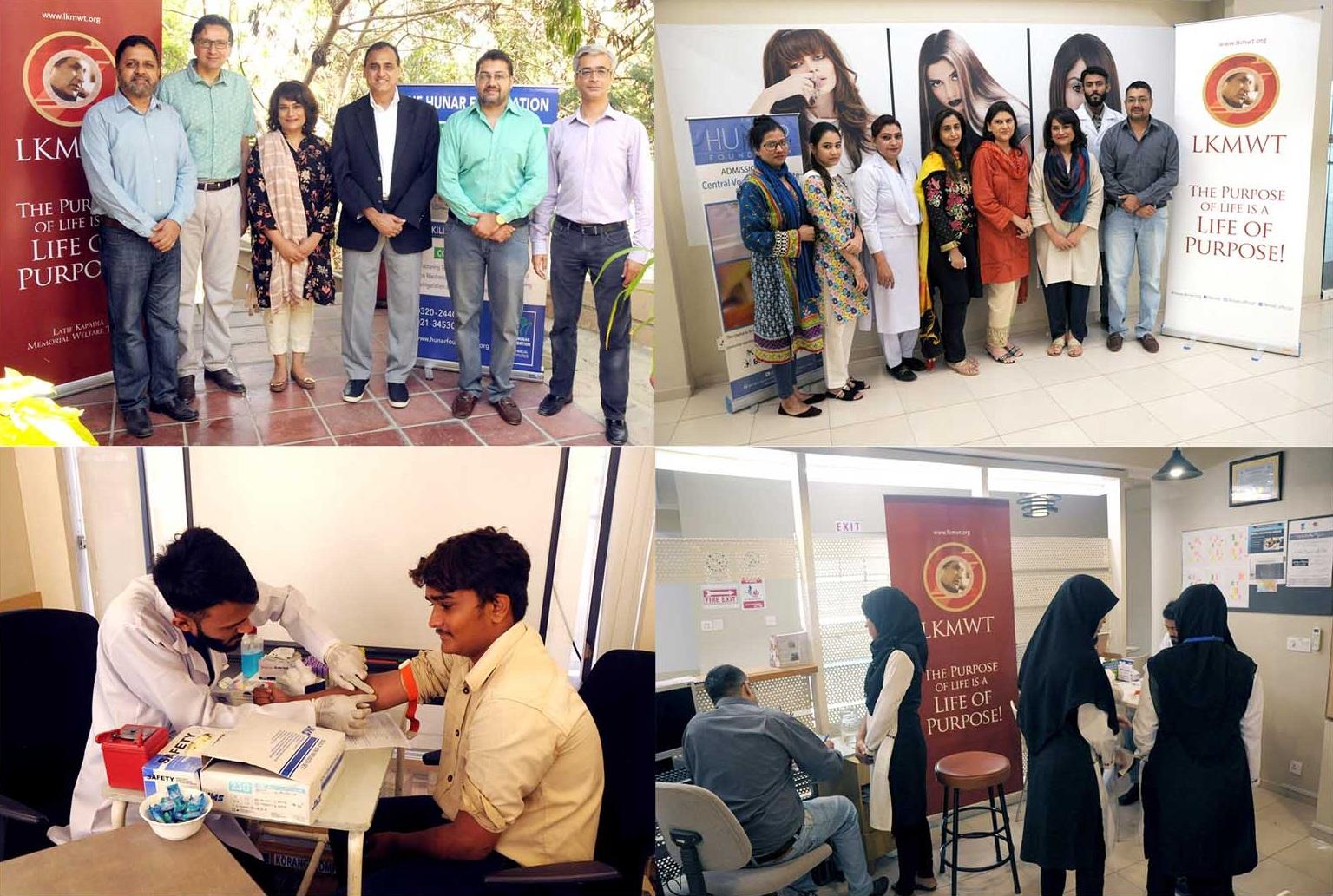 The blood screening camp was held at the Karachi Institutes of the THF, with the core purpose educating students and to spread awareness about the Prevention, eradication and screening of HEP B and C within the community and in addition to be also screened out for dietary and hereditary anemia, such as Iron Deficiency, B12 Deficiency Anemia and Thalassemia minor.
The camps were held in two session, one on the September 22, at the Delhi Mercantile Society Technical Institute (DMSTI) boys campus, and the other at the Central Vocational Institute (CVI), girls campus on October 6.
Commenting on the occasion, MsNaeema Kapadia of LKMWT, said, "Hepatitis has emerged as a fatal epidemic in our country in the past decade. However, there still may be hundreds and thousands of viral Hepatitis patients in Pakistan who are unaware of their status. Thousands of people lose their lives, annually in the prime of their life, who can be saved by proper screening and treatment, which is now very cost-effective.
She added that, the prime focus of this blood screening is to educate people on how easy it is to be tested. THF is committed to ensuring that their students will not only be sound vocationally but Healthy as well.
Prevention is better than Cure!