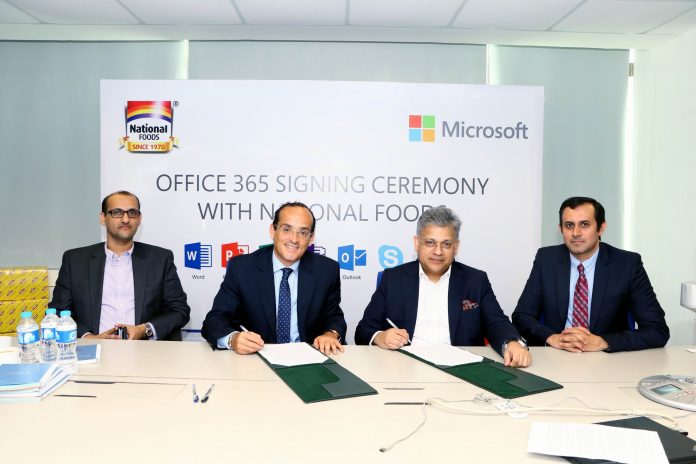 Microsoft Cloud Platform Opted By National Foods National Foods Moves Towards Innovation And Becomes Technology Savvy
Karachi: 16th March, 2017 – National Foods, The food brand of Pakistan has decided to opt for Microsoft Cloud platform. The Microsoft 365 solution will be rolled out to 600+ employees globally. The migration is reliant towards the company objective of sustainability and scalability, whereby expanding further in its line of business simultaneously.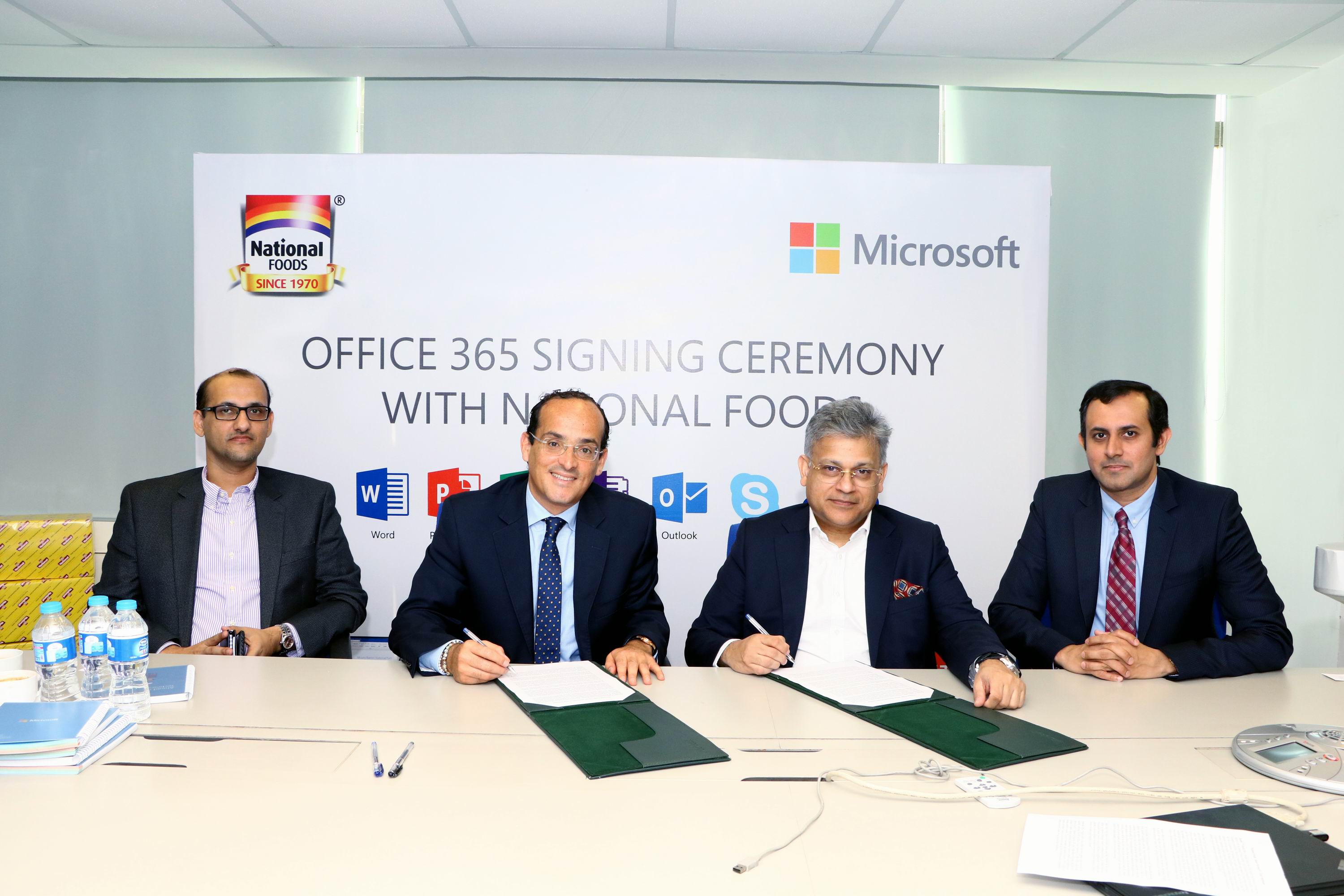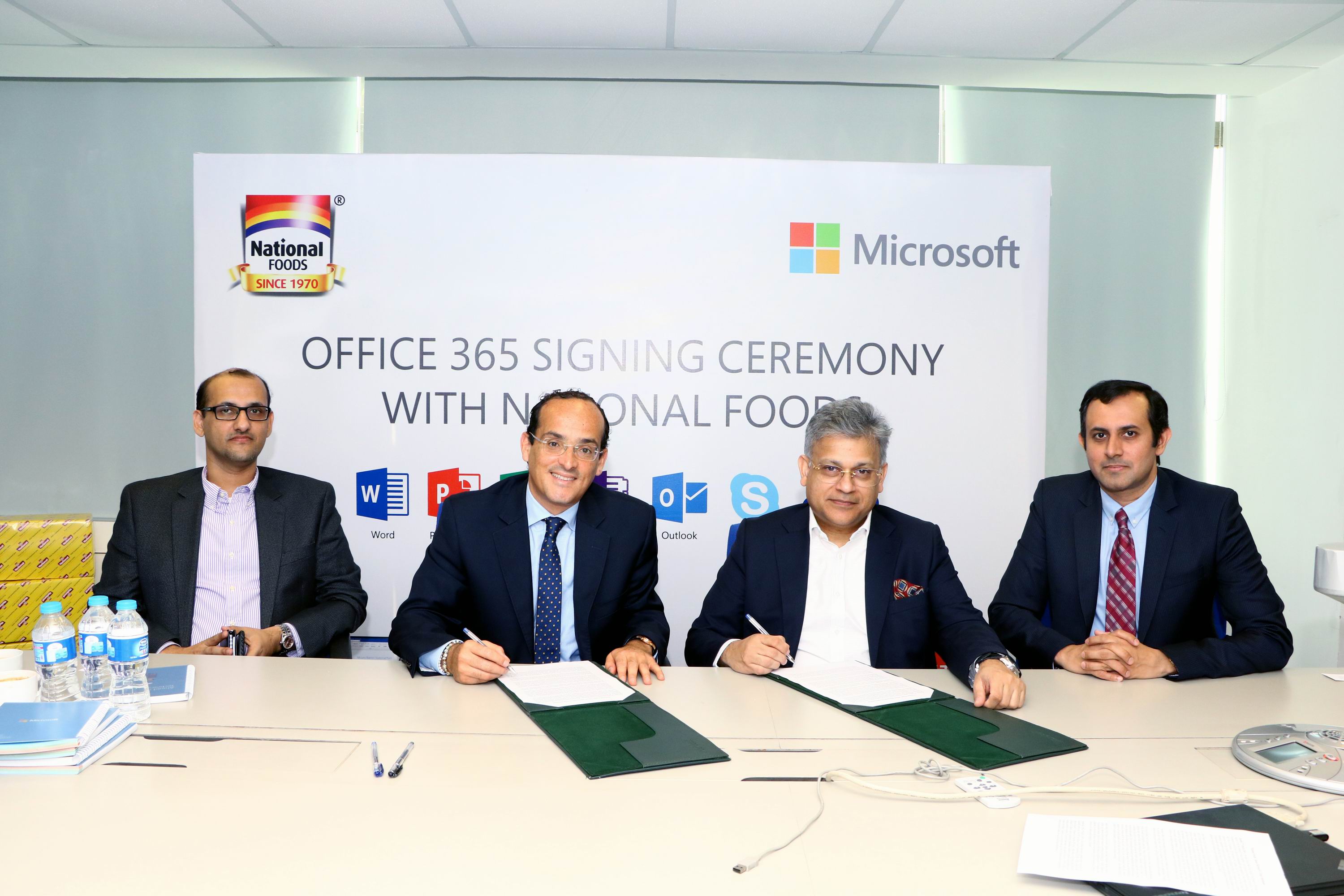 Abrar Hasan, CEO of National Foods Ltd. said: "In the quest of superiority, National Foods, needed to stay up-to-date with the evolving technology. We evaluated various systems in the market, and the Microsoft solution proved to be the ideal choice for our organizations operational needs"Syed Zeeshan Ali, General Manager I.T. at National Foods applauded the potential of the Microsoft solutions stating that; "Being a significant manufacturer of multiple food categories, National Foods needs fast and uninterrupted communication for the operations globally, while having sustainable, cost-effective and reliable sharing of data with a vast and secure storage capacity.Shoaib Khalil, SMSP Director at Microsoft Pakistan stated that; "Our commitment is to provide excellence in terms of services. Microsoft has a strong vision to facilitate and empower diverse enterprises functioning on different capacities. We would like to congratulate National Foods for choosing the Microsoft solution and thank them for their absolute trust in us."International Office Products (IOP) is the official deployment partner with Microsoft in successfully deploying Office365 at National Foods. Established in 1984, IOP is one of the largest IT companies in Pakistan, offering one window IT solutions including; PC, laptops, servers, networking solutions, software development, enterprise solutions, and disaster recovery.