The new-age investor and Proptech in Pakistan
Proptech is a relatively new and evolving concept in the real estate industry of Pakistan when seen from the far more developed global perspective. Real estate buying and selling in Pakistan has been a constant struggle for the ordinary citizen, one with difficult processes and complicated jargon – the void for something new in this industry has been huge for years.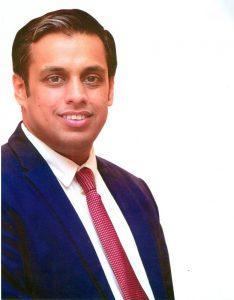 Digitization of this largely undocumented industry again comes with its own set of challenges easily comparable to regulating an unregulated sector. In a world mainly dominated by ages old trends making it a monopoly of a handful and quite daunting for a new investor, the only way forward is to change the rules of business themselves with no better companion than technology by your side.
The industry currently faces many challenges including facilitation of a huge consumer base, clarity in transactions and hard to understand processes and regulations – clearly a cry for help. Having returned to Pakistan 3 years ago with an aim to contribute towards national progress after living for years in Italy followed by Singapore, the first step of the journey was to understand the problem. The three main areas I identified and split my solution into were Complete, connect and compete.
Complete: Many have ventured into this domain giving their bit, however Pakistan's real estate market is missing bigger players who play the facilitators and not merely contributors- bigger brands that complete the ecosystem. Establishing the chain from the seller to the buyer and adding value through technology has been long missing from the industry that according to estimates attracts $5.2 billion just in terms of construction each year.
Connect: Connection of the ordinary buyer from this huge market has been missing for decades leaving the whole sea only for the big fish – few and hungry! With a bulge of Pakistan's population lying in the youth bracket, it was only pertinent and badly needed to launch a product that would serve a much bigger and a more tech-savvy audience – Graana.com is just that product. One of the main issues faced while developing a product to serve this well-educated generation of investors was the digitization of the ages old records and presenting them in a friendlier way and making the audience more aware of their rights and the reality.
Compete: To survive in an ever changing world of opportunities, compete we must! With the modern tech-hungry investor as your target, the only way forward is to keep evolving and growing to compete with global market trends. Our plan at Graana.com is to analyse, implement, monitor, measure and improve all that can add value to this powerful ecosystem. What we have done so far is add a modern product to enhance the real estate eco-system in Pakistan, but it is far from only that. Some of the main areas of our focus are effective training of a highly skilled workforce, adding investment to the national exchequer, a more stable economy through tapping the retail investor and empowering a whole strata through job creation. With a great response at launch of Graana.com from end-users, the future seems bright. Some may call our ambitions lofty.. what I can say with certainty is that whatever follows in the sequence is going to be anything but ordinary and well-worth the wait.
"Farhan Javed is founding director of Graana.com with strong knowledge of engineering, design and technology use for successful branding".