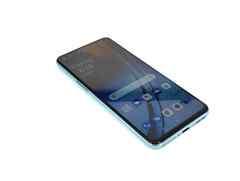 OnePlus Nord 2 charger explodes without explanation; company blames the fluctuation in voltage

A user on Twitter claims that the charger for his OnePlus Nord 2 instantly exploded when attached to the wall. The actual device was unplugged and didn't suffer any damages. OnePlus looked into the issue and found the cause to be the fluctuation in voltage.
In the last couple of months, reports of devices exploding in the electronic world have surfaced all too frequently. We've witnessed smartphones, fitness trackers and even headphones explode without apparent reason. Although most of these incidents are isolated, one device has earned the strange distinction of explosions the same way a number of times and that's it's the OnePlus Nord 2. However, this time it was the wrap charger that exploded rather than the phone itself.
OnePlus Nord 2 user Jimmy Jose posted on Twitter to share his problems. The phone was not connected to the charger when he was in the middle of the incident. Based on the images the man has provided we can see that the charger has gone out of service and has taken the electrical outlet with it. The image also reveals that the charger was not plugged directly into the wall but through an adapter. OnePlus support promptly responded to the tweet and offer the user the replacement charger free of charge.
OnePlus also sent an expert to look into the root cause that was found to be a voltage fluctuation. While this is a plausible explanation, it's not adding to. Voltage fluctuations are quite typical in India and smartphone chargers are not affected by these. There's practically no charge going through a charger when it's not connected to the smartphone. The circuit is complete only when the smartphone is connected. A foreign object could have fooled it into believing the circuit is completed and caused the explosion.
It is important to note that the majority of modern smartphones, particularly those with high watts, come with robust protections against overcurrents built into the design. With the multitude of variables and the lack of information on the subject, it's difficult to determine the exact reason. It is likely that it could be caused by the mixture of a bad charge, possible voltage variations, or an unreliable adapter.