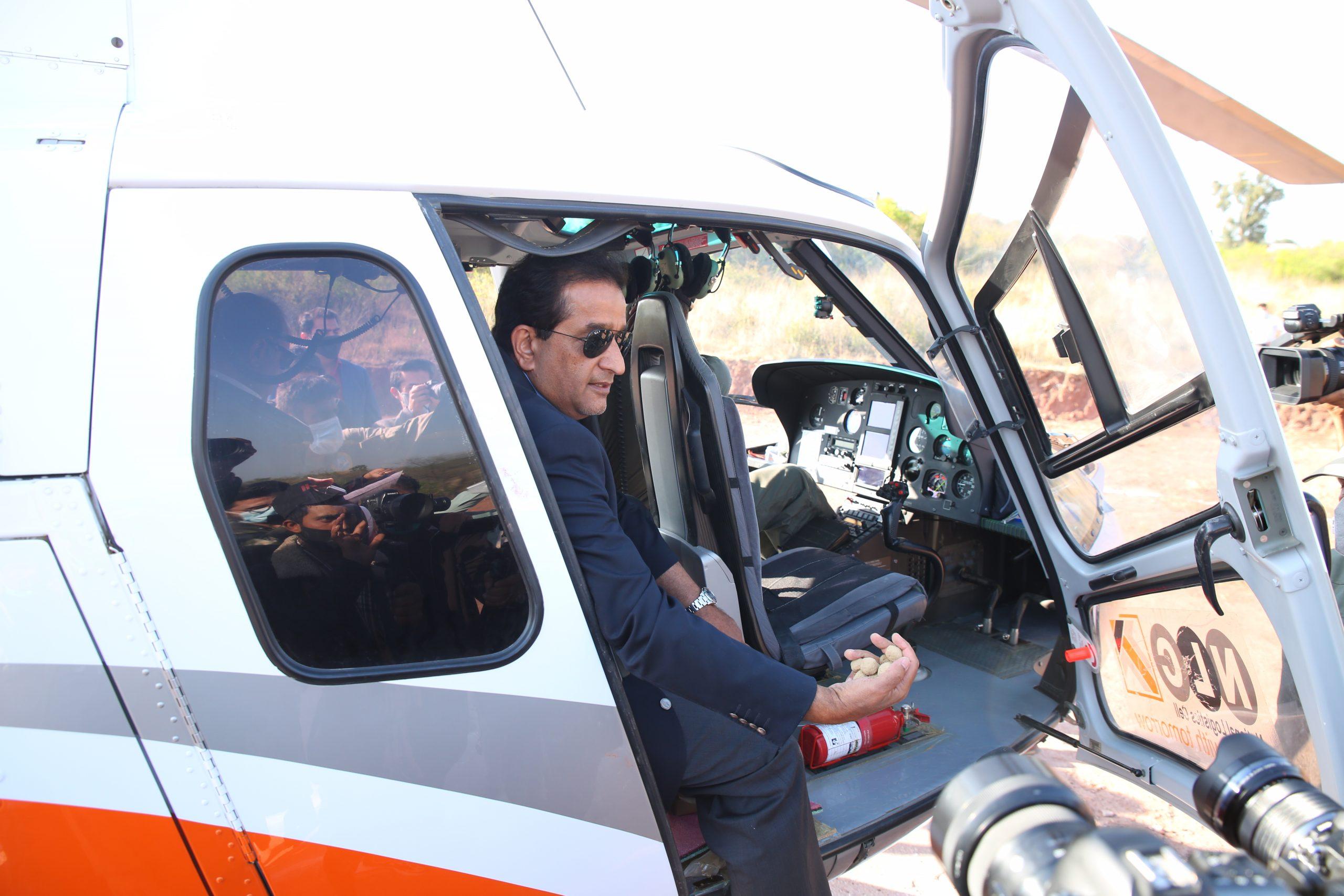 Pakistan Tobacco Company takes a giant leap towards reversing deforestation
Pakistan Tobacco Company takes a giant leap towards reversing deforestation
 Islamabad: Pakistan Tobacco Company Limited (PTC) in collaboration with the Ministry of Climate Change inaugurated the Aerial Seeding Event. The Chief Guest, Malik Amin Aslam, Special Assistant to the Prime Minister on Climate Change inaugurated this one-of-a-kind event; an afforestation activity that has never been undertaken before by any private sector organization in Pakistan.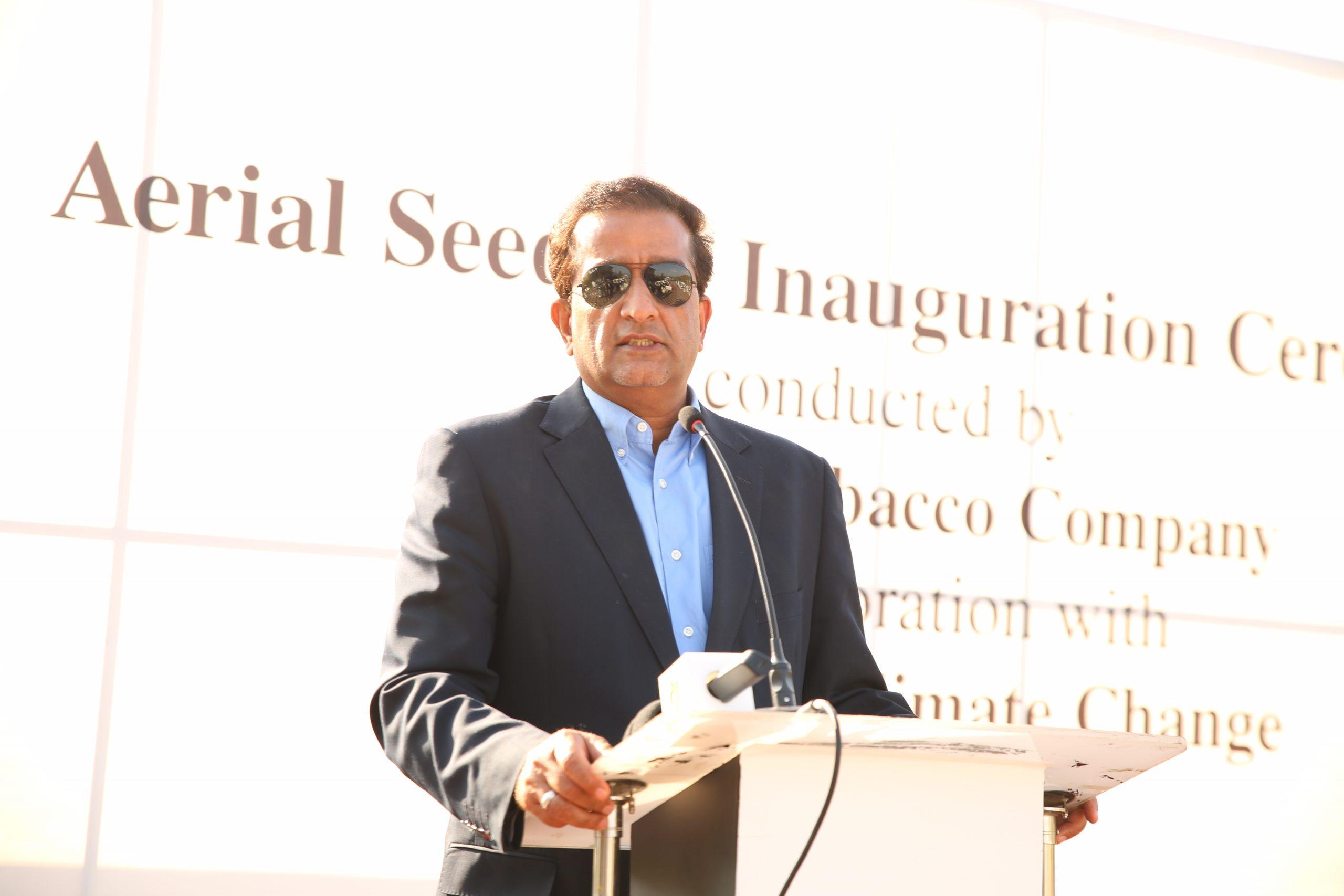 The event commenced Aerial Seeding of seed balls, in Barakahu Reserve Forest on nearly 700 acres of land.  The Chief Guest dropped seed balls in the area whilst in the helicopter, formally marking the start of the plantation campaign.
SAPM on climate change, Malik Amin Aslam during his speech appreciated the efforts being made by PTC on reverse deforestation and congratulated them on initiating the aerial seeding. This initiative is commendable as Pakistan is already under immense pressure due to drastic change in the climate and such afforestation attempts to reclaim the lost forest cover of Pakistan will prove to be a great tool to ensure "A BETTER TOMORROW". We will observe the results and once successful then we will be replicating this activity across Pakistan in the coming years, he said.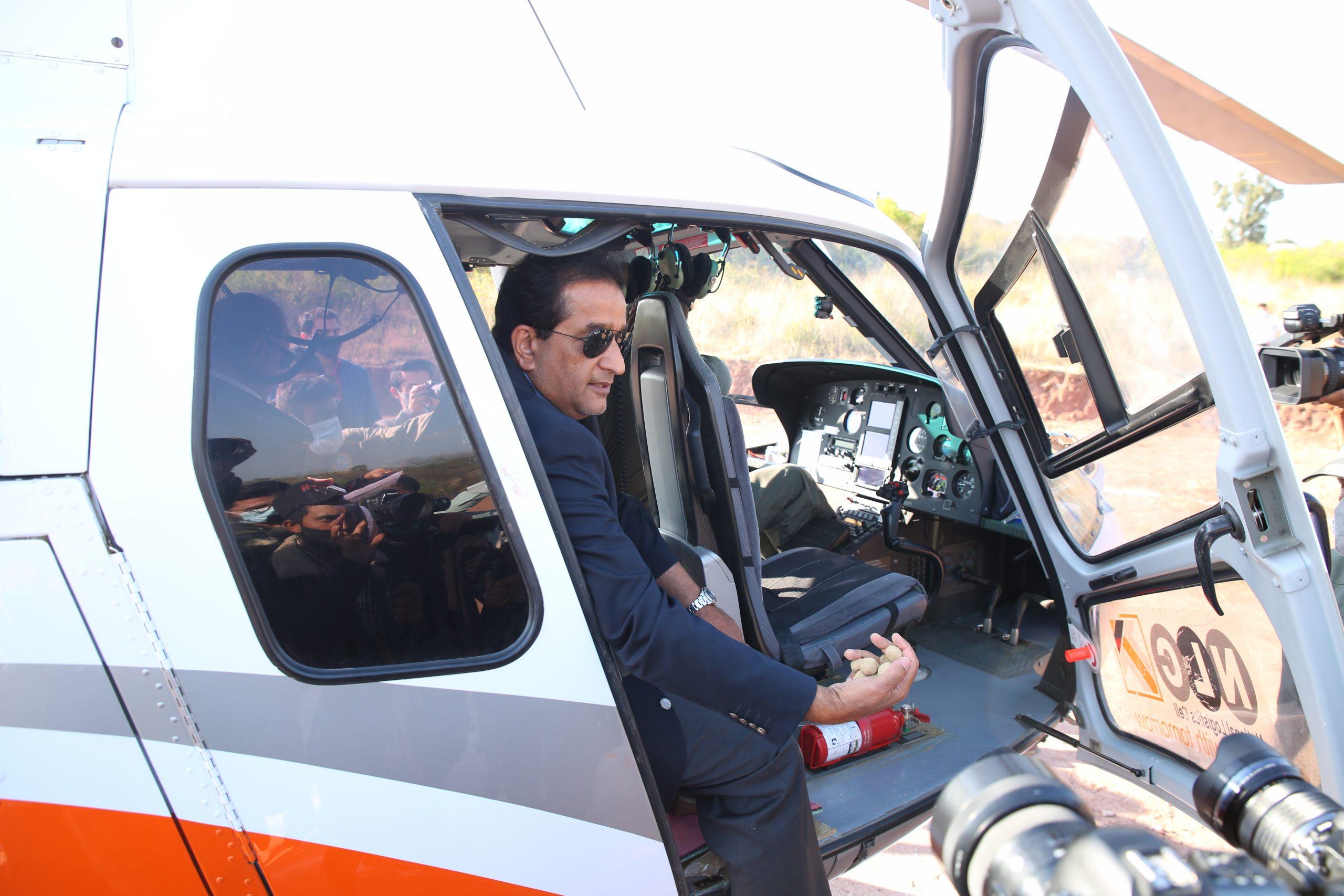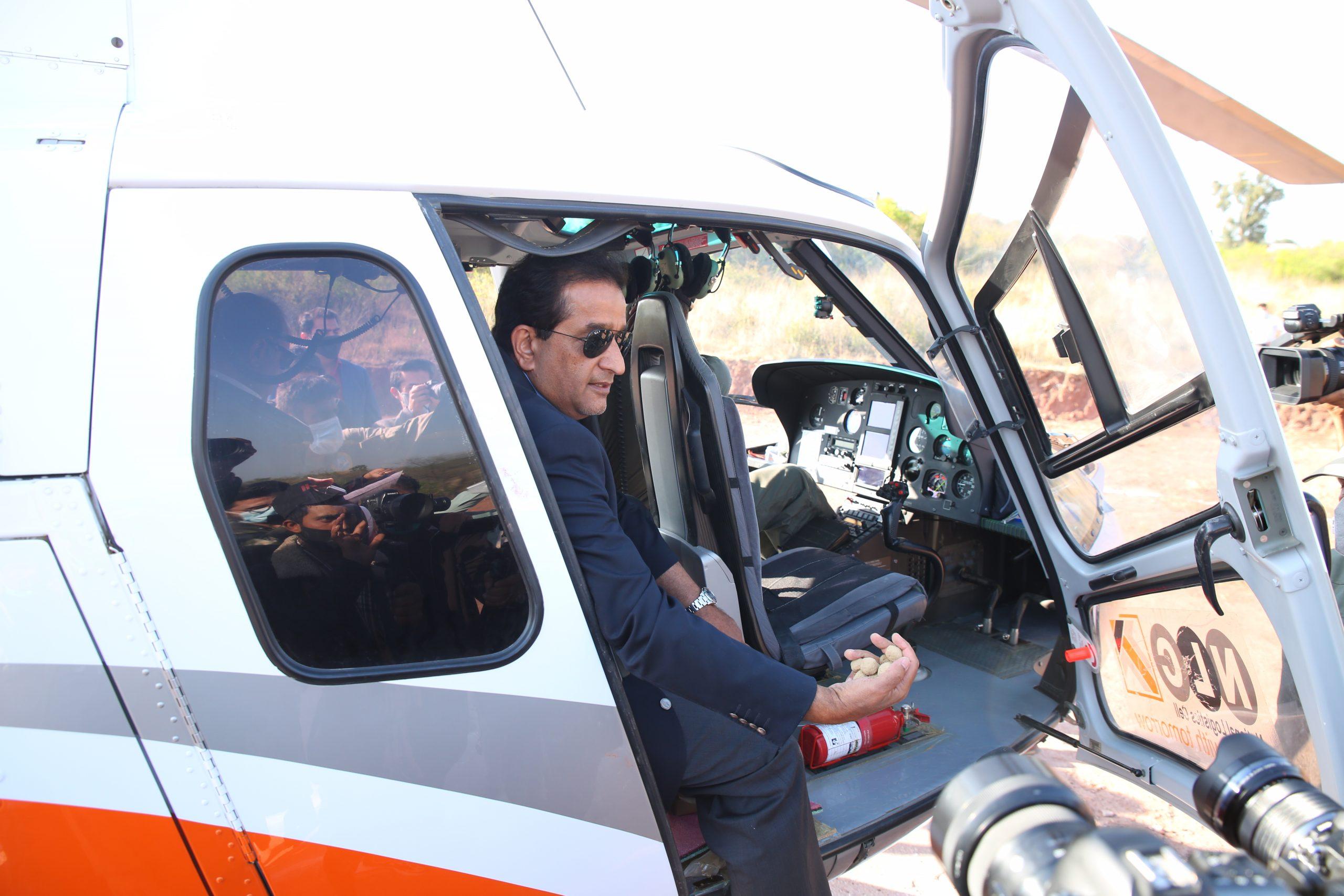 Director Legal & External Affairs, Asad Shah mentioned that PTC has currently the oldest and largest private sector afforestation program in the country and has planted and distributed 100+ million trees since 1981 and this year we have embarked with a renewed commitment to our Environment, Social and Governance agenda. We have plans to plant and distribute 55 million plants this year, and the company aims at taking this number to 100+ million plants annually by 2025. Along with our plans to shift our operations to renewable energy, we aim to become amongst the biggest contributors to British American Tobacco's agenda of being carbon neutral by 2030. He also stated that through 3D mapping of the Barakahu Reserve Forest, they will be continuously monitoring the results of this activity year on year basis. This new technology enables us to see the addition that we will be making to increase the forest cover.
The company representative, Muhammad Qasim, explained that each seed ball contains four seeds of indigenous species and have a success rate of more than 70%. The company has plans of dispersing 12 million seed balls during this activity in phases across the country.