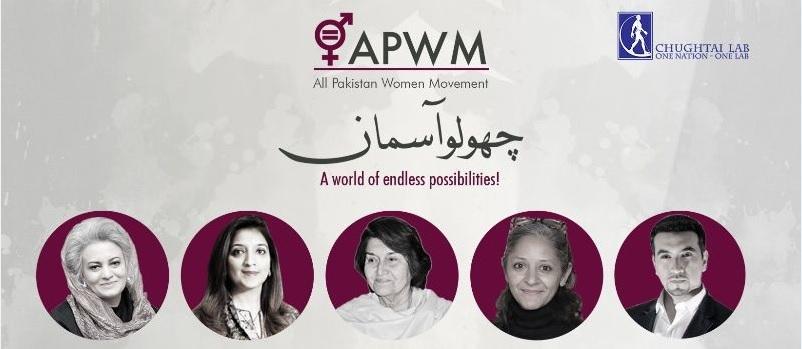 All Pakistan Women Movement Choo Lo Aasman – A world of endless possibilities
All Pakistan Women Movement hosted Choo Lo Aasman – A world of endless possibilities at Chughtai Lab Head Office from 5:00 pm – 7:00 pm. APWM is an awareness advocacy and capacity building initiative to bring together women rights advocates to work for their economic & social progress.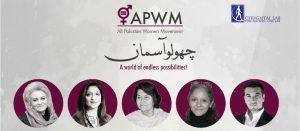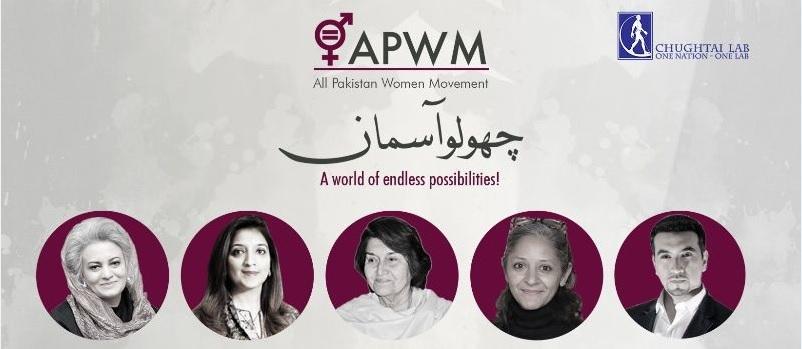 All Pakistan Women Movement aims to do awareness for gender inclusive spaces by advocating for equal working opportunities, flexibility, return-ship programs, plenty of alternative career choices, ease in mobility. We also aim to do capacity building of women to motivate and help them to work. Our vision is to create a gender inclusive Pakistan.
The event started off with a session by the keynote speaker Justice Nasira Javed Iqbal who talked about her journey and her point of view on inclusion and gender parity in the current era. She also talked in the importance of gender inclusion in workspaces. Justice Nasira Javid Iqbal is a Pakistani jurist and law professor who had served as a justice of the Lahore High Court. She has a degree in intellectual property law from Punjab University, a Master of Law degree from Harvard Law School, and a Master of Law from Punjab University. Among other honors, she received the Fatima Jinnah Medal for Women's Rights in 2006, the Woman of the Year Star Award in 2007, and the Wonder Woman Award in 2011. She is a member and advisor for various women rights initiatives.
The second part of the event brought together top women leaders from the industry for a panel discussion on their stories of success, the challenges they faced and factors that led them to the top positions. The discussion also highlighted the roles these women are playing as enablers of economic empowerment of other females. The panelists included Masarrat Misbah (CEO, Depilex), Zainab Khan(Founder, SeidoHR), Ms. Fatima Asad – Said(Regional Director, Abacus Consulting) and Justice (retd.) Nasira Javed Iqbal (Distinguished Jurist).
Zainab Khan, Lead Consultant – SeidoHR, has been associated with Human Resource for over 20 years and has worked with several reputed companies in varied industries including Mechanical and Chemical Engineering, Packaging, Manufacturing, Retail, Call Centers and NPOs. Working at senior positions in the corporate world, she acquired practical exposure and hands-on experience of working with executive leadership teams in helping create collaborative cultures. Zainab has bachelor's degree in Economics from the Lahore University of Management Sciences.
Masarrat Misbah is a world-renowned beautician, entrepreneur, social worker and philanthropist based in Pakistan. She serves as the president and co-founder of the Depilex Smile again Foundation, a non-profit organization established with the focus of rehabilitating victims of disfigurement caused by domestic criminal assault. A strong advocate of humanitarian causes and a symbol of hope for many across Pakistan, Masarrat Misbah has been honored for her valiant efforts in changing lives form a multitude of national and global institutions.
Fatima Asad — Said has over twenty years of change management, organizational structuring and human capital development experience through strategic formulation and project management roles. Currently, she is the regional director of Abacus Consulting. She is, also, CEO of AbacusELS (a subsidiary of AC) offering HR outsourcing solutions, and responsible for strategically managing the alliance partnership with Mercer, a leading global HR consulting firm. Her extensive experience has allowed her to partner and advise national and international clients across leading private, public and multi-national sectors at the Boardroom level.
The event received great appreciation from the audience, who lauded the efforts of All Pakistan Women movement. It was concluded on a positive note with active participation from the audience, which included people from diverse industries that included academia, the public sector, the private sector, not for profits and other professionals. The question and answer session was followed by a networking session, where guests had the opportunity to interact with each other and the speakers.