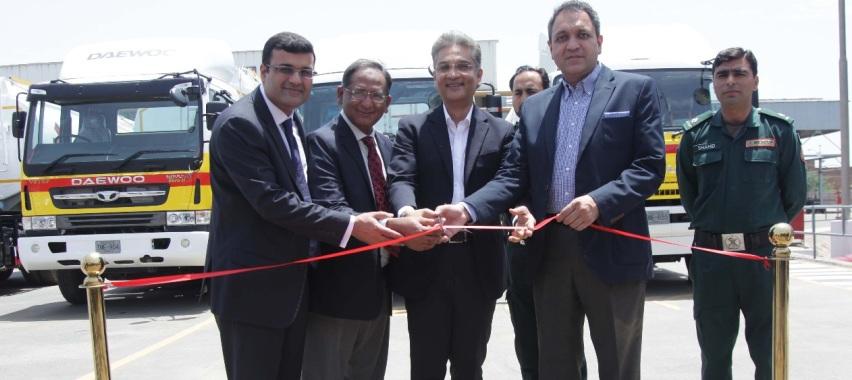 Shell Pakistan inducts additional 120 state of the art tank lorries to meet growing customer demand.
Shell Pakistan inducts additional 120 state of the art tank lorries to meet growing customer demand.
In the heart of Punjab, SPL inaugurates new tank lorries at its Machike oil terminal.
Sheikhupura, 24 June 2018:Shell Pakistan Limited (SPL) inaugurated the induction of new state of the art oil tankers to its Haulier fleet at Shell Terminal in Machike, Sheikhupura in Punjab, today.
SPL is committed to playing its role in road safety by inducting a total of 120 new compliant oil tanker into its dedicated haulier fleet to date with a plan for another 100 by December 2018.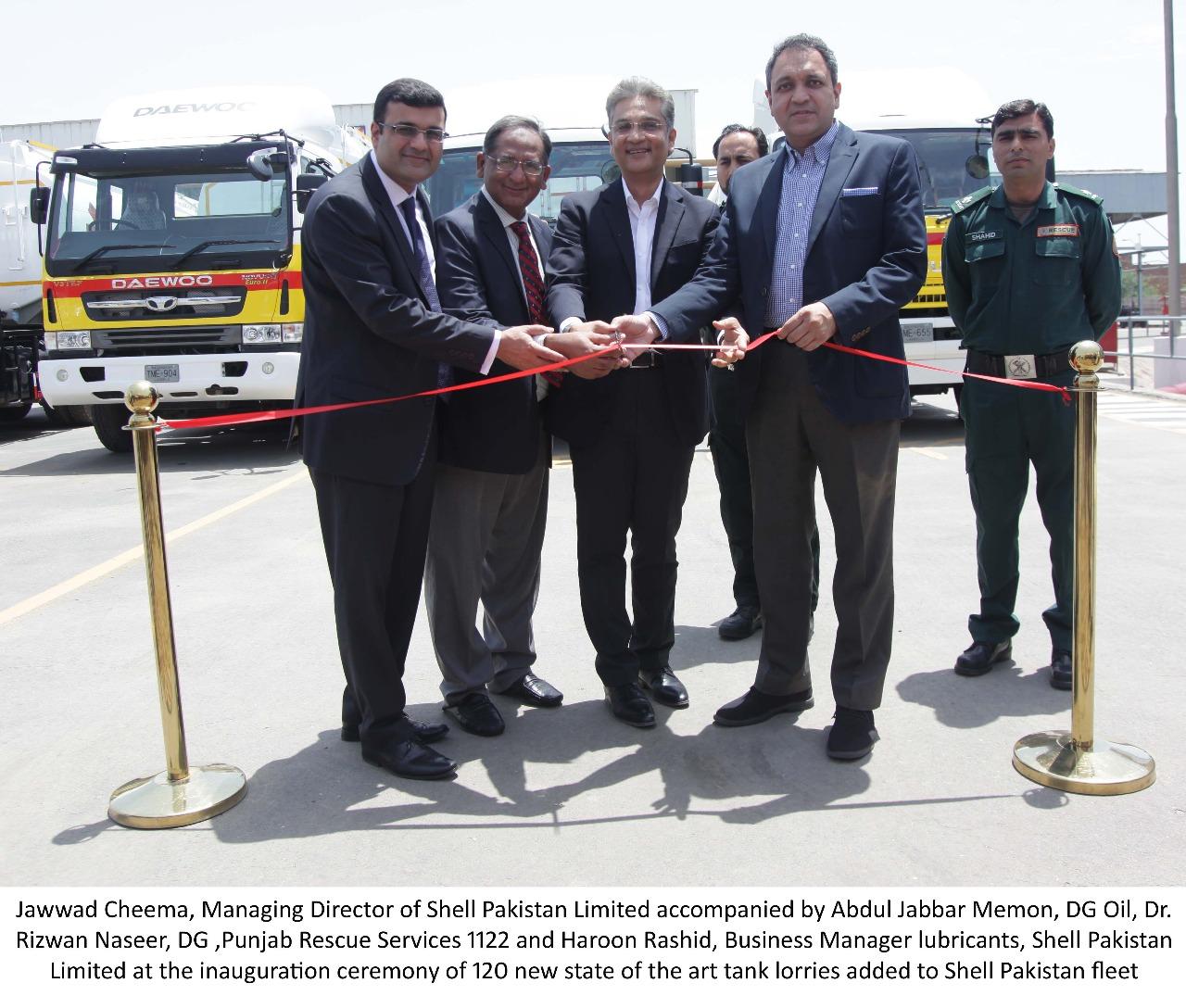 The event was attended by Oil and Gas Regulatory Authority (OGRA), DG Oil, Member Oil, Senior officials from Rescue 1122 and National Highways and Motorway Police (NHMP) along with media. An overview of the Downstream value chain was presented that demonstrated the role of each individual in ensuring the safe operations of the Oil & Gas Industry in mobilizing the nation.
"By investing in the addition of these tankers, the total number of Shell dedicated haulier fleet has now increased to 630, which places SPL in a leadership position with regards to compliant fleet in the Industry. Being the oldest multi-national in the country, we have always been at the forefront in introducing international products, offering and standards to the Pakistani market," said Jawwad Cheema, Managing Director, Shell Pakistan Limited.
SPL was the first company to bring in ADR standards to Pakistan in 1998, setting industry standards in transportation and handling of oil products, with its global safety requirements being shared and adopted across Pakistan's supply chain.
Last year, Shell engineers worked with an OEM in China to develop enhanced tank lorry designs that comply with the country's, international and OGRA's required fleet standards. The supplier modified existing tank lorry designs and developed compliant tank lorries at competitive rates with reduced lead time for delivery to Pakistan. These tank lorries are now being inducted across the industry, increasing the number of country standard compliant fleet in the country.
The multi-grade conversion of the white oil pipeline of which SPL is the largest private shareholder, is scheduled to be ready by 2019 will significantly reduce primary movement of fuel by road. Owing to Pakistan's geography, road transport will continue to exist for secondary transport and investment in safe transportation is essential to make the roads of Pakistan safer