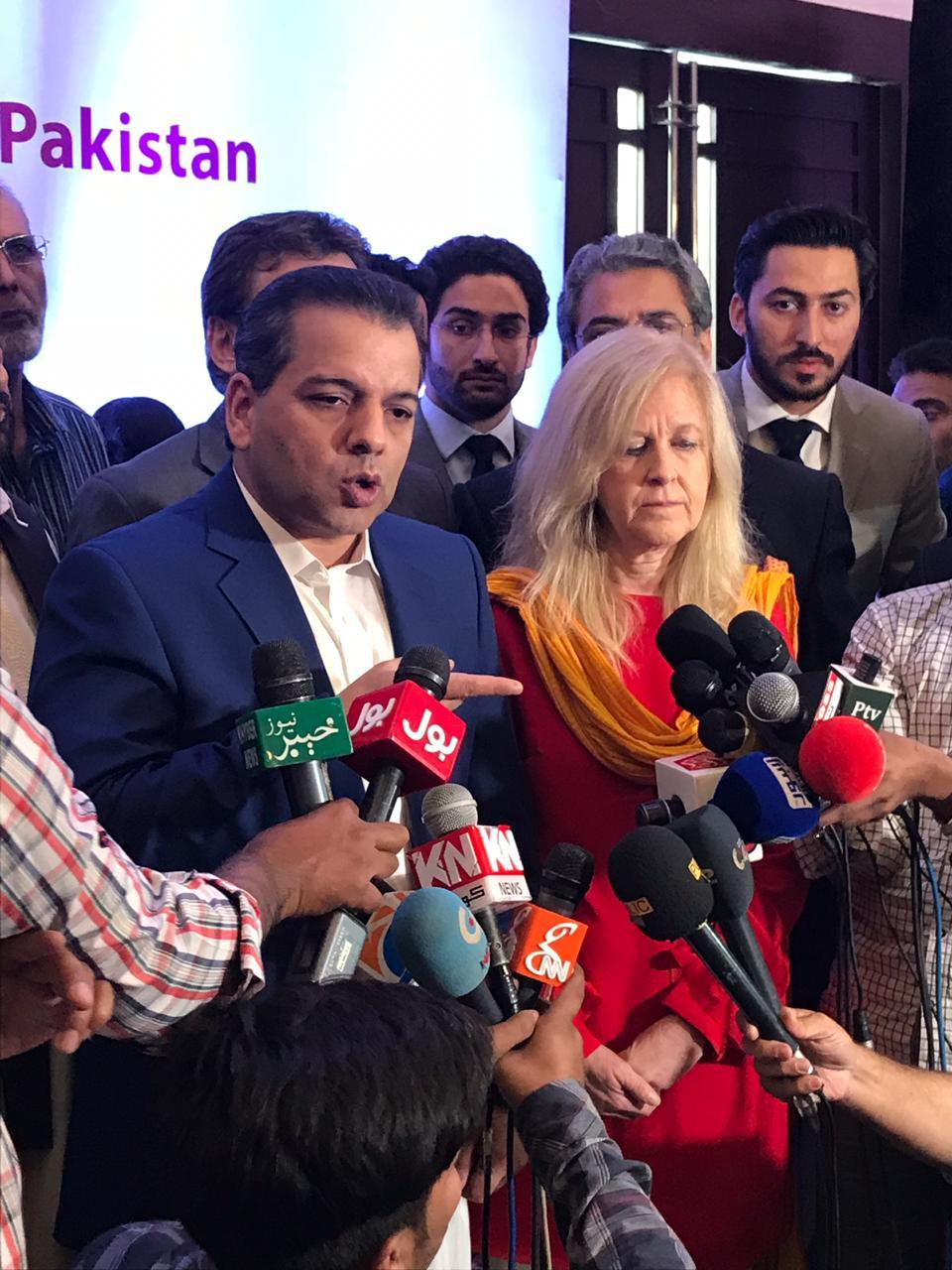 Spirit of Math (SoM) hosted a press conference titled "Releasing the Genius® in Pakistan
Spirit of Math (SoM) hosted a press conference titled "Releasing the Genius® in Pakistan: A meeting of great minds and great ideas" at a local hotel today.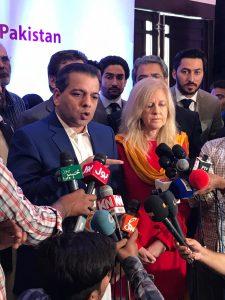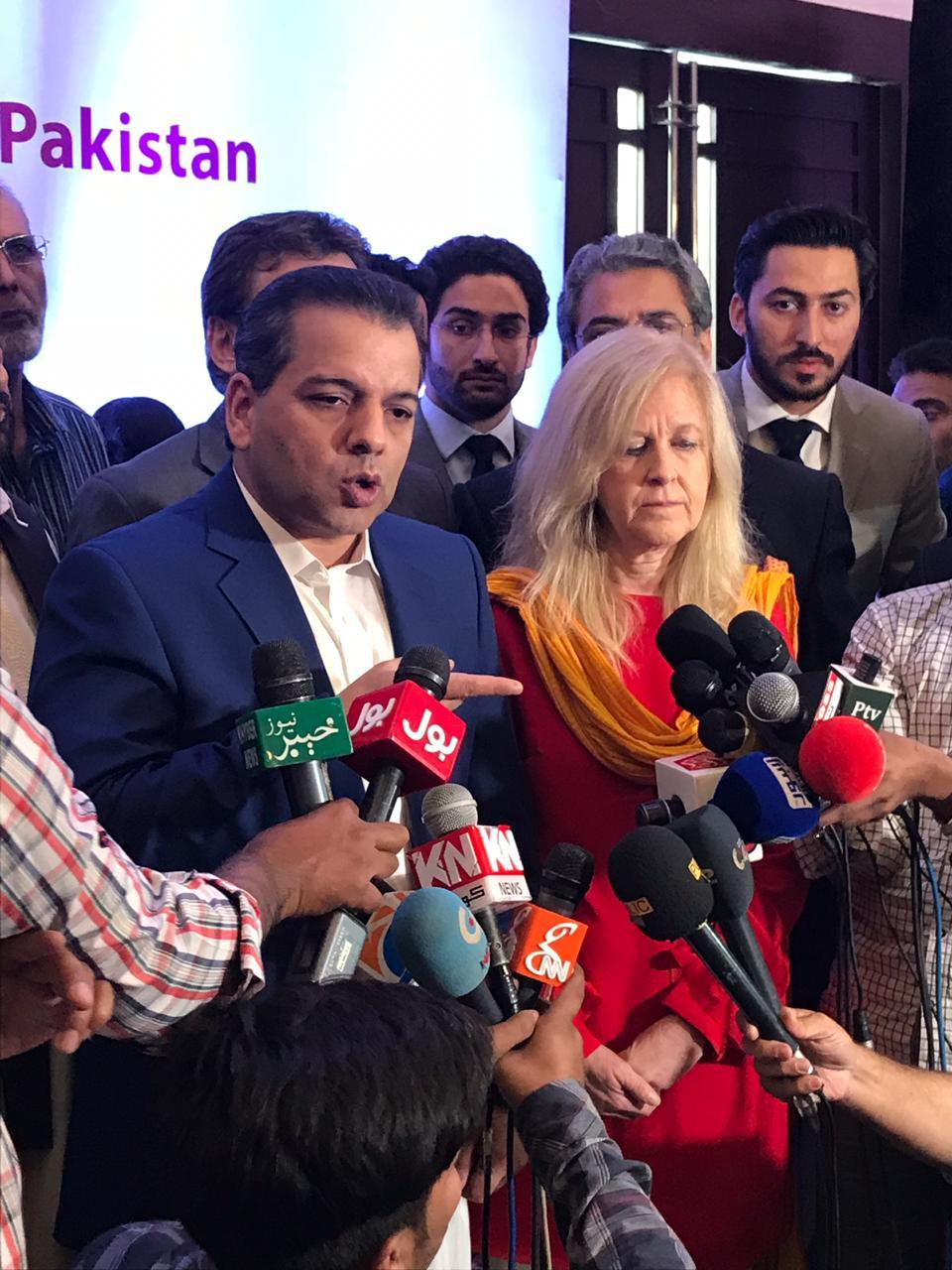 The Honourable Minister for Education Punjab, Dr. Murad Raas was in attendance as the chief guest. Other guests included prominent educationists, key decision makers in education, business owners, private school owners and principals. The Spirit of Math team was led by CEO & Co-founder Ms. Kimberley Langen and included Nathan Langen (Director Business Development), James Polley (Director Campus Operations), Umar Amanullah (Director Marketing) and Zorain Masood (Operations Manager).
Kimberley Langen, the award-winning CEO and co-founder of Spirit of Math spoke about the vital nature of unleashing innovation and imagination as drivers for development of students into the leaders of tomorrow's Pakistan. The gathering transformed into a collaborative ideation session moderated by Mrs. Langen in which all attendees including the Minister took part. The whole room was engaged in thoughtful discussion around key questions about the present and future aspirational states of education in Pakistan and contributed ideas that will be compiled and presented in the form of a "white paper" to Dr. Murad Raas.
Nathan Langen, Director of Business Development, Spirit of Math highlighted the significant accomplishments of SoM in Pakistan to date and set up a conversation of plans for deeper collaborations with all sectors in the search for and development of talent from the children of Pakistan. Mr. Langen announced World Mathematical Olympiad (WMO) Pakistan, a nation-wide talent hunt that will allow Spirit of Math to select and train Team Pakistan for the WMO. For the past 3 years, Spirit of Math has been selecting and training Team Canada that has won medals repeatedly in this global math competition. The 2019 WMO finals are scheduled to take place in Thailand with a team from Pakistan, selected and trained by Spirit of Math.
Addressing the audience, former Minister of Education Punjab, Mian Imran Masood reminisced the many challenges and key initiatives implemented during his tenure and his strong desire to bring such initiatives brought back to the forefront and reenergized with the current ministry under the leadership of Dr. Raas. He lauded Spirit of Math and thanked them for the incredible effort . He urged Dr. Raas to collaborate with Spirit of Math and take up the cause.
Imran Masood highlighted the role of the private school sector in enhancing the literacy rate in Pakistan and expressed a dire need for current Punjab Minister of Education Dr. Rass to collaborate with the private sector.
The minister welcomed Kim Langen and Spirit of Math with open arms to Pakistan. As a foreign graduate himself he understands the importance of education and the contributions rendered by the Langen family world over. He warmly greeted the CEO and expressed keen interest and desire to collaborate with Spirit of Math for teacher training, and the Spirit of Math contest. He emphasized that it is not about one government or another, rather a matter of ensuring that every child counts. He passionately underscored the fact that investment in children is an investment for our future generations. Dr. Raas will follow up with further discussions with Spirit of Math and develop an action plan.
In his concluding remarks, Dr. Raas endorsed Spirit of Math and indicated he would like to see Spirit of Math grow from 4 campuses to 4,000 campuses in Punjab.
As part of the Spirit of Math initiative, they will be introducing the grades 1 to 4 Spirit of Math Contests to find talent in as many schools as possible across the province, and exploring the possibilities of teacher training conducted by Spirit of Math.