SYMPHONY MOBILE ANNOUNCED FOR RS 1000/- Eidi TO ALL PAKISTAN
While promoting Xplorer P6 Pro 3GB RAM and Xplorer H250, SYMPHONY announced a brand new offer for everyone.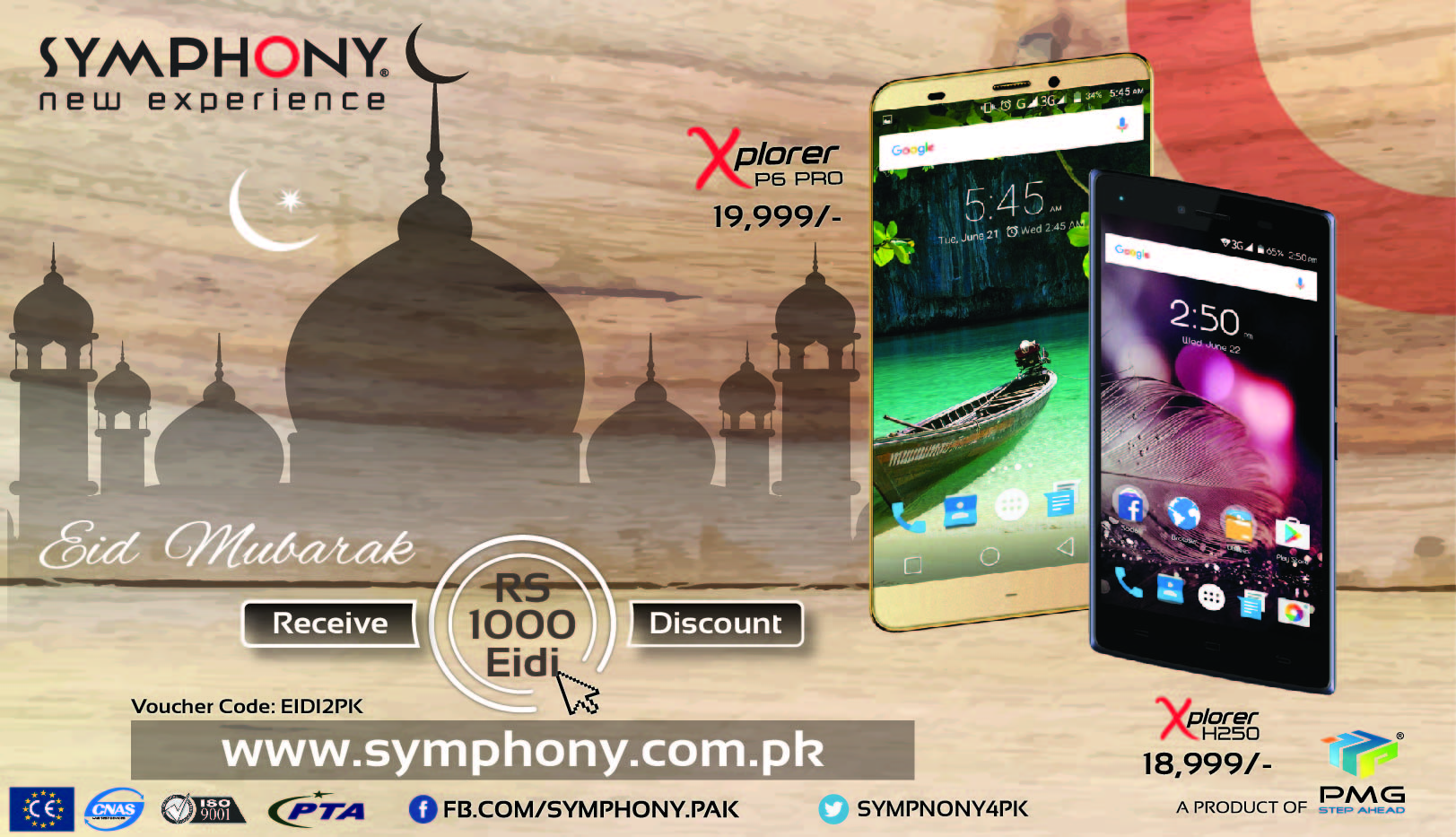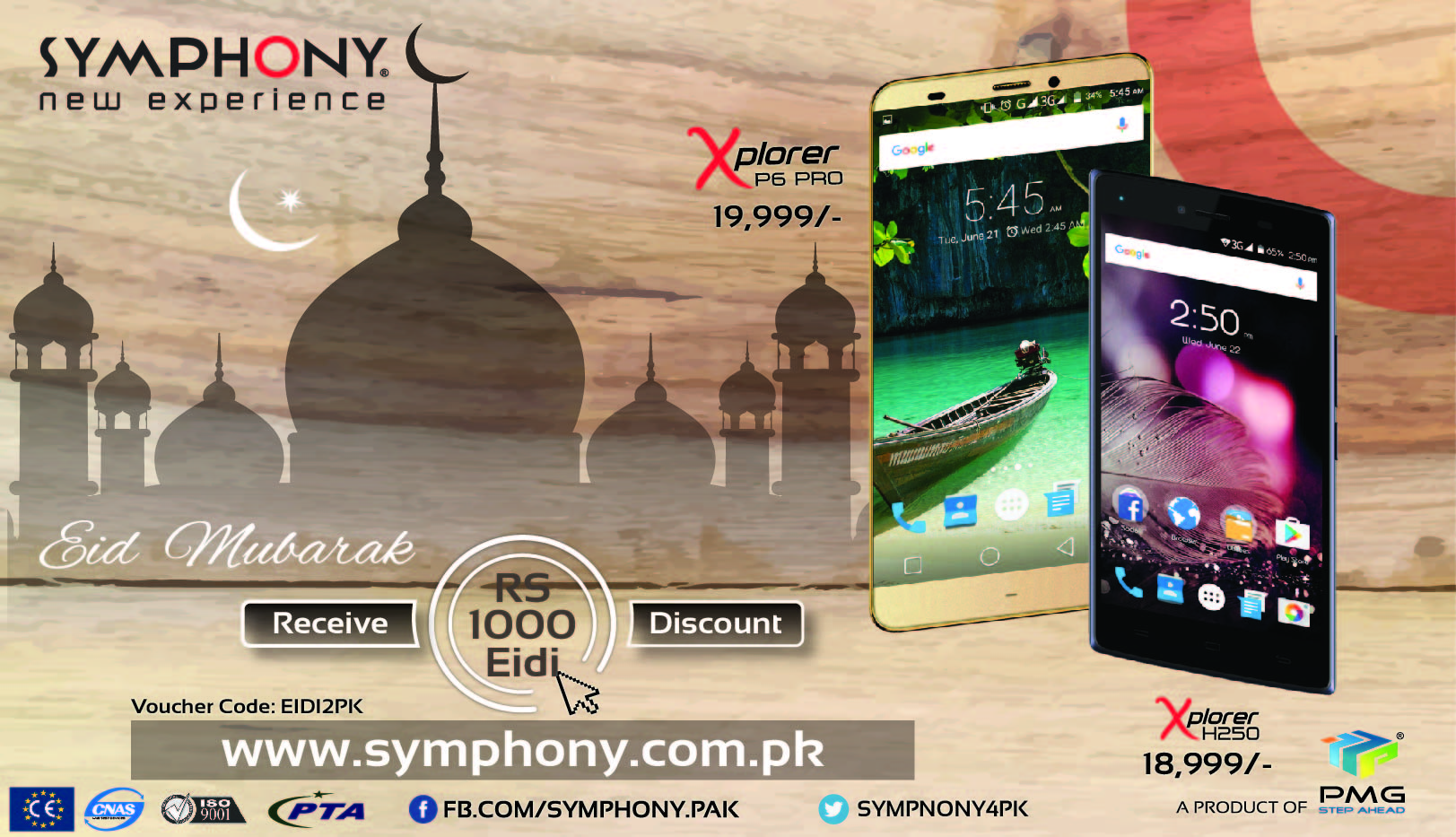 The promotion has commenced and will expire on 25th JUL 2016. Anyone can claim his EIDI with a voucher Code EIDI2PK. The process is very simple just visit www.symphony.com.pk  and select any of models from Xplorer P6 Pro 3GB RAM or Xplorer H250 and proceed with check out. Enter the Voucher Code EIDI2PK, place your Order with Cash on Delivery mode and received Rs. 1000/- Discount. SYMPHONY also offer Free Shipment by TCS to everywhere in Pakistan.SYMPHONY is an international Mobile phone Brand. After successful execution in Singapore, Holland, Kenya, Bangladesh and many other countries SYMPHONY is now launched in Pakistan. SYMPHONY Mobiles are renowned for its quality, Style couples with best prices. All devices meet European standard which are tested in CNAS and ISO 9001 certified Labs. It accompanies high standards of display resolution and high speed connectivity enabling nonstop fun and entertainment.Technically, both promoted Devices Xplorer P6 Pro and H250 have a 64 bit high Speed processor. This is why SYMPHONY users are experiencing smooth and high speed device. Mali T720GPU is another edge to both devices which is attracting game lovers as well. SYMPHONY is the best choice for all type of users. Have a new experience!